Extension of Braidwater initiatives
Over the past few weeks and months Braidwater has introduced a range of initiatives to help new purchasers make their dream move in 2020.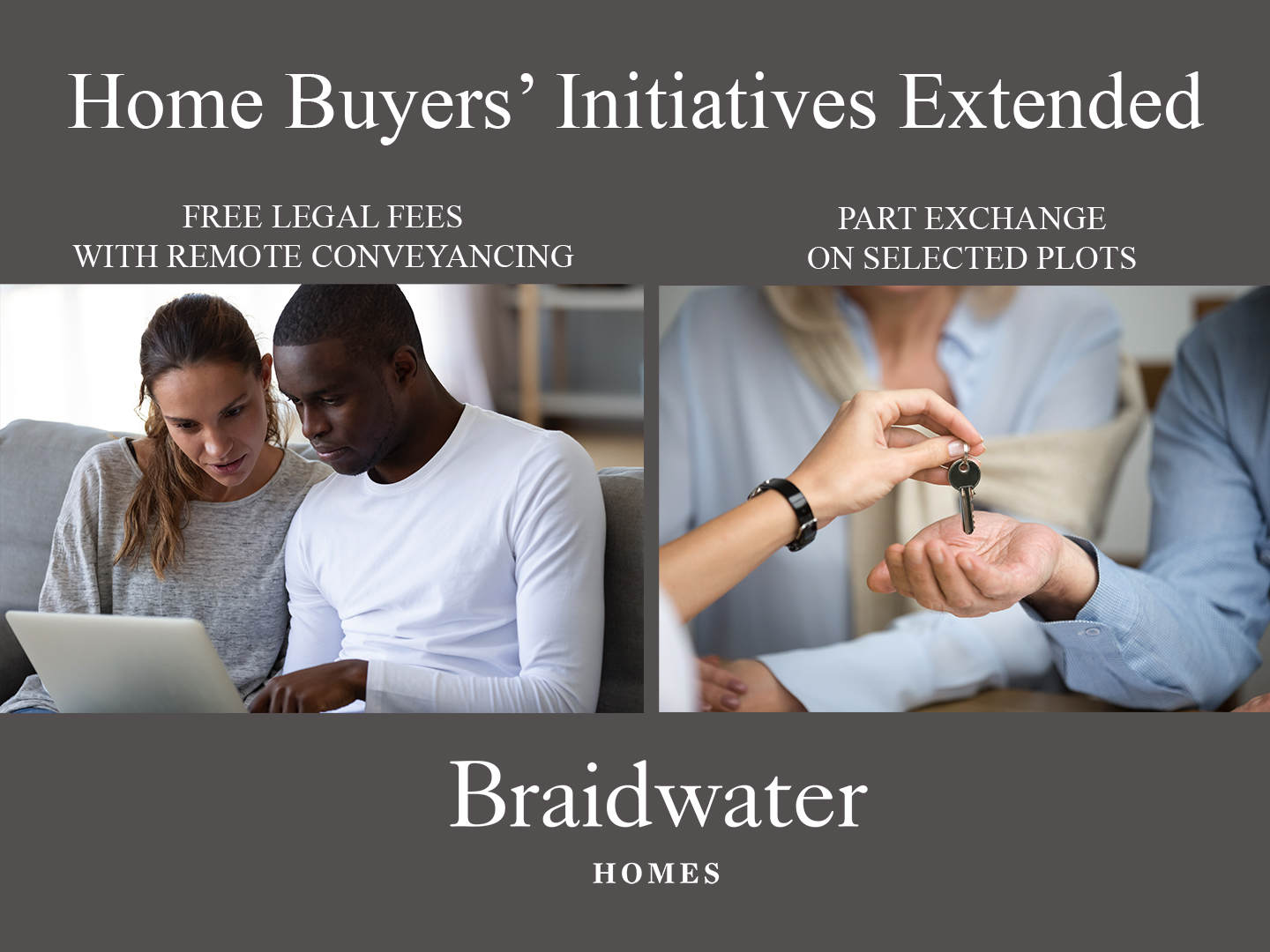 These have included 'Free Legal Fees' with remote conveyancing and also an opportunity for 'Part Exchange' on selected plots.
When combined with the support measures introduced by the Government as well as historically low interest rates, it's certainly an opportune time to make the move and purchase a new turnkey home.
Our initiatives have been so well received that Braidwater has decided to extend the deadline until the end of August.
You can read more below and by clicking on the link:
Free Legal Fees
When you're ready to secure your new dream home, all conveyancing can be done remotely and at no cost to you* through our online conveyance partner, MKB law.
Part Exchange
This offers purchasers the chance to secure, purchase and move into their new Braidwater home, while the company takes ownership of their existing home for future sale. 
Cormac McCloy, sales manager of Braidwater, commented:
''With stamp duty abolished for the next year for all Braidwater homes and our free legal fees initiative, a purchaser could potentially save anything up to £5,000 (dependent on the house type).. That's a substantial saving which could be kept aside for furniture or an upgrade. On top of that purchasers can speak to their independent financial advisor to find out where the best mortgage deals are at a time of the lowest interest rates in history.''
To avail of any of the above initiatives please contact the respective estate agent as listed below:
Beech Hill View
Donnybrook Estate Agents: 7134 3600
Birch Hill
Donnybrook Estate Agents: 7134 3600
Castlehill
Simon Brien Residential: 9066 8888
Gleann Elagh
Oakland Estate Agents: 7126 7979