Northern Ireland's regional shared ownership provider, Co-Ownership, has announced an increase in the Property Value Limit for its Co-Own and Rent to Own products from £165,000 to £175,000. The change will apply to applications submitted to Co-Ownership on or after 1 December 2021.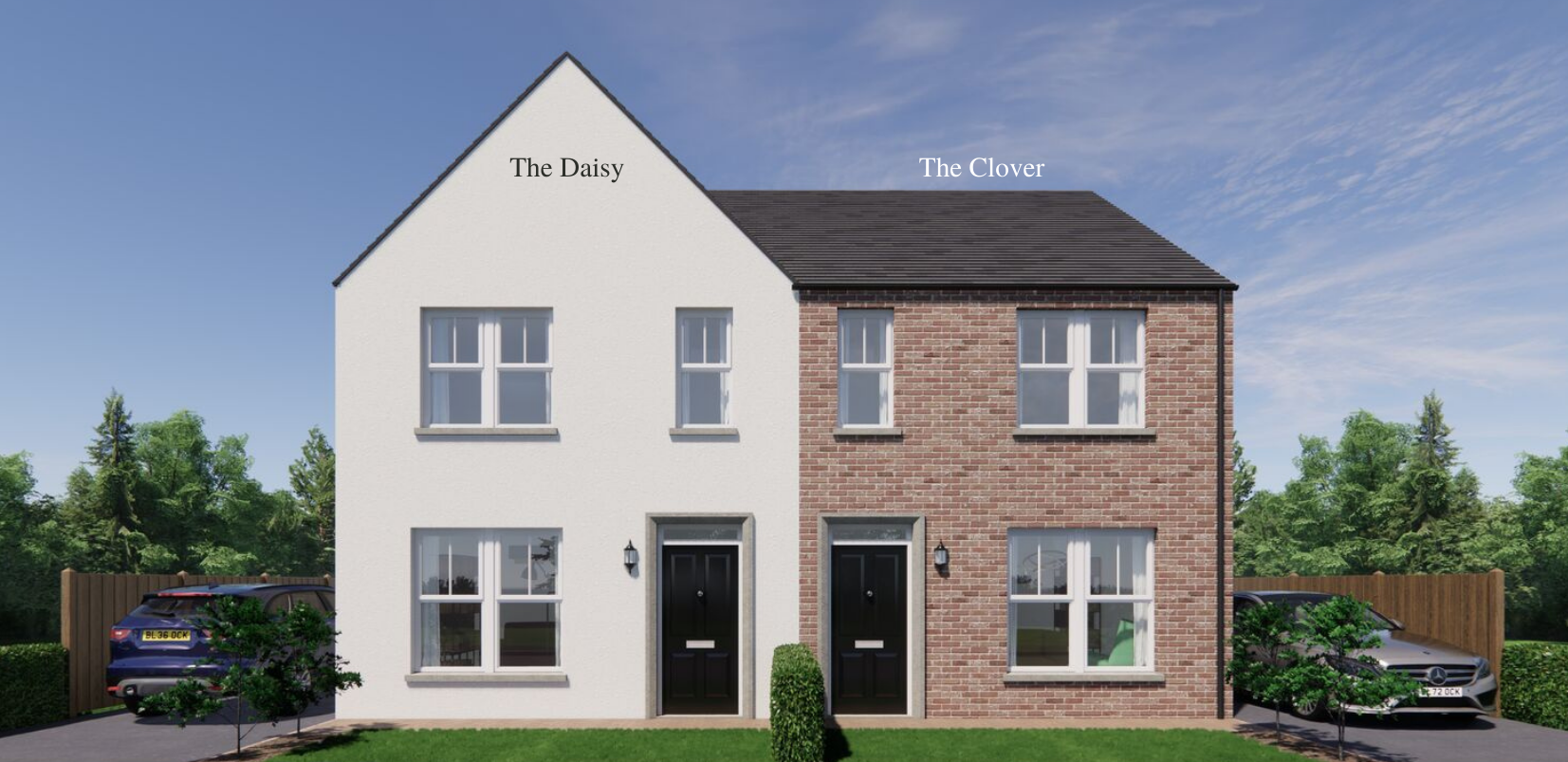 Two of the Daisy & Clover house types are currently available at Roe Wood which fall well under the Co-Ownership property value limit.
The increase is designed to support people across Northern Ireland as they seek to become homeowners, whilst responding to rising property prices.  
You can check out current Braidwater availability in Roe Wood which falls under the Co-Ownership property value limit – click here.
Co-Ownership has been supporting people into home ownership in Northern Ireland since 1978. The model, designed to help people who would not otherwise be able to own a home of their own, allows the homeowner to buy a share of a house, whilst Co-Ownership buys the rest. The homeowner pays the mortgage on their share and pays rent to Co-Ownership on its share. When able to, the homeowner can increase their share in the property until they own it all. 
Mark Graham, Chief Executive at Co-Ownership, says: "Our aim is to help people become homeowners. We welcome the increase in the Property Value Limit by the Department for Communities as it provides access to more homes across Northern Ireland and broadens an applicant's options. Our Co-Own and Rent-to-Own products have helped over 30,000 people own their own home in Northern Ireland.''
The Rent to Own product allows prospective homeowners to choose a new build house anywhere in Northern Ireland up to the Property Value Limit. If the property is suitable, Co-Ownership will buy it and rent it to the prospective homeowners for up to three years, the homeowner can purchase it from Co-Ownership any time after the end of the first year. 
Find out more about Co-Ownership, and its Co-Own and Rent to Own products by visiting co-ownership.org.