Jennifer Simpson and her family took the plunge in June 2019 and moved to a bigger new home at Birch Hill.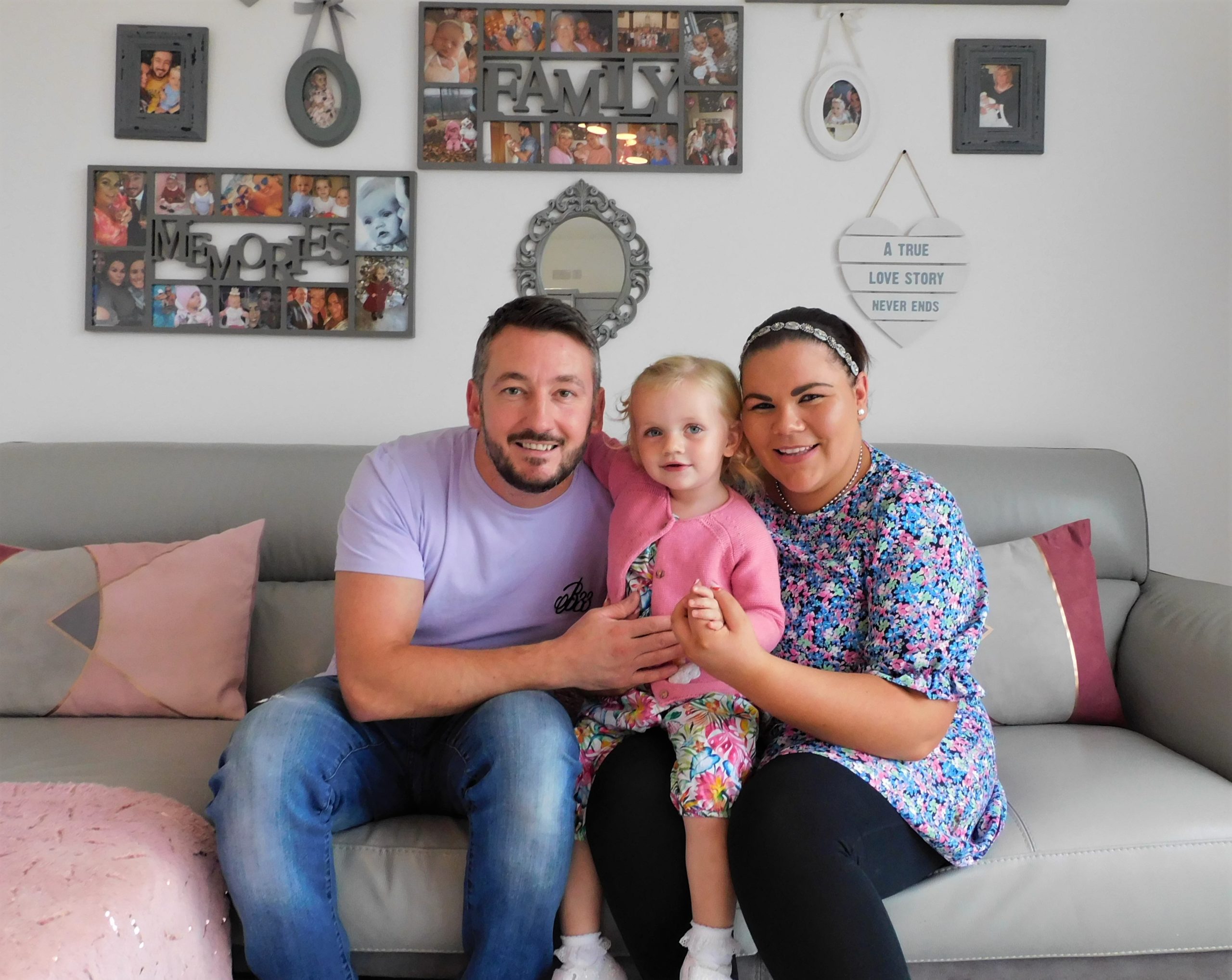 In their 'forever' home: Jennifer and Peter Simpson with their daughter.
Having resided in Ashthorpe for several years, the Simpsons decided the time was right to 'up sticks' from their lovely surroundings for a bigger, new, turnkey home.
With their house in Ashthorpe for sale for a while, relief was just around the corner as a bidder secured their property allowing them to book the Hervey house type in Birch Hill.
Jennifer and her husband Peter are delighted with the move:
''We were thrilled when our house sold as we were planning for some time on how we could put our own imprint on the new home in Birch Hill.
''Firstly we wanted more space for our daughter and not forgetting the dog, plus the location was ideal for work, family and general all round convenience.
''We loved the fact the new house had more rooms, meaning we could create some space and the option of two TVs to accommodate everyone's taste in programmes!"
So with the delay in selling their old property and the whole process of the move, we asked Jennifer how the experience was for her?
''To be honest, it can be stressful selling your own property and buying a new one as there are so many factors in play. But in fairness to Braidwater the process was flawless, from paying the deposit, to selecting the turnkey finish right up to the handover of keys. We also selected upgrades and everything we picked, we got, with no issues.
''In fact, I remember when we received the keys it was the best feeling ever, the best part of the move, as we were able to open the door to our forever home. That was made possible by the Braidwater team, especially Brian, Adrian and Cormac and the Donnybrook team."
Just over a year on after the big move, how have the Simpson family settled into their new home?
''It's absolutely perfect, we've more room, we've put our own stamp on the house, the playpark is perfect for our two and a half year old, plus there are kids of a similar age on the street, the house is also easier and cheaper to heat, we're just thrilled.''
''We are just so happy and content in the knowledge that we've invested in a good family home, a home for life.''