This Friday night, in the heart of London, Braidwater's Brian O'Kane will represent the Group and Northern Ireland at the NHBC 2019 national UK Supreme Awards.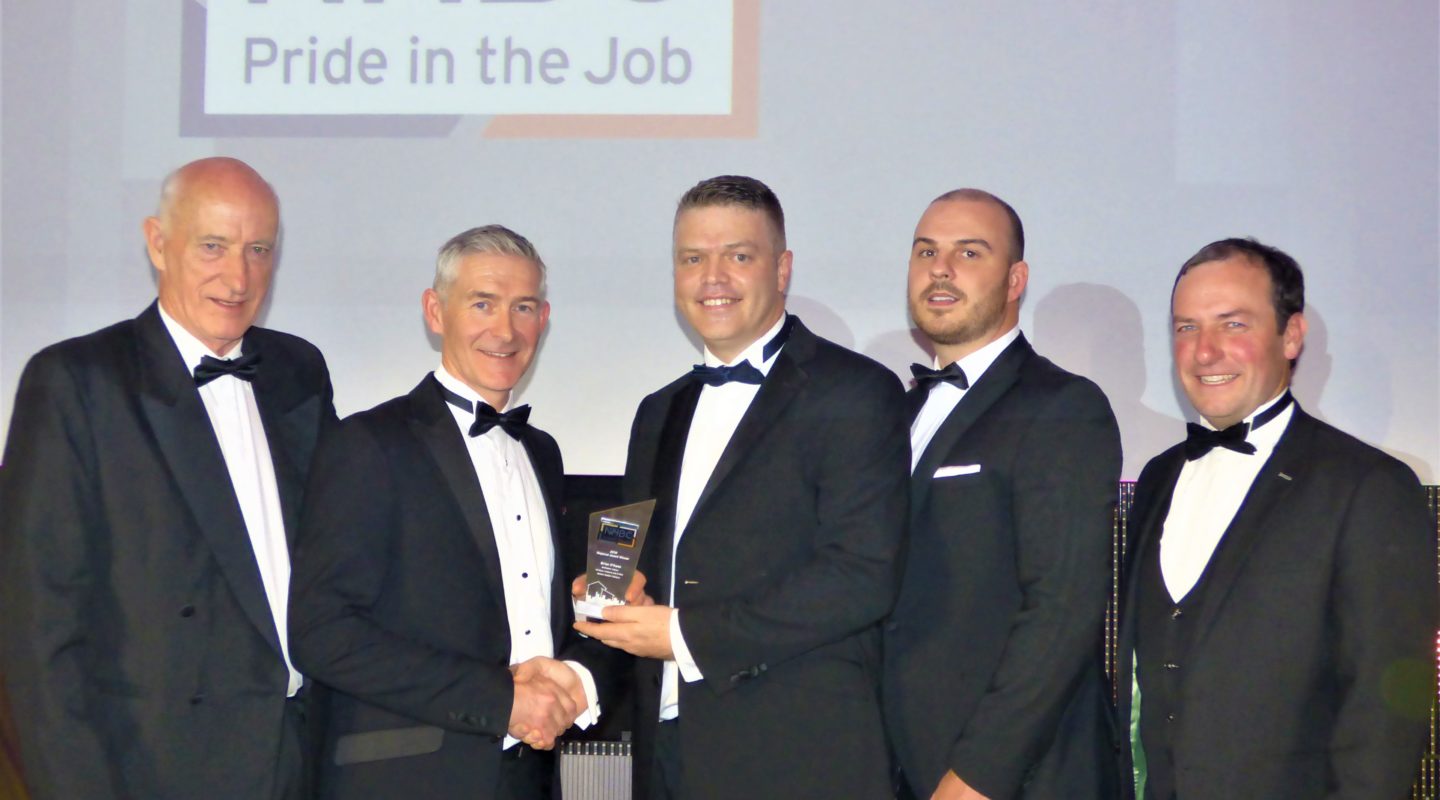 Last November, a delighted Brian O'Kane was pictured after collecting the NHBC Northern Ireland Seal of Excellence and Regional Awards with (L-r) Patrick McGinnis, founder and owner of Braidwater, Brian O'Kane, Padraig Venney, NHBC regional director, Ryan Boyle, chief operating officer, Braidwater Group and Sean McWilliams, Braidwater Group.
NHBC, the UK's leading new home warranty and insurance provider, is hosting the national awards event, which is dedicated to recognising site managers who achieve the highest standards in house building.
Last November, Brian O'Kane scooped the 2019 NHBC Regional award for a medium-sized builder (up to 1000 units per annum). Along with Braidwater's Colin Britton, the two men were recognised as the best site foremen in Northern Ireland, collecting NHBC Quality and Seal of Excellence awards & Brian's Regional award.
The Pride in the Job Awards are one of the most highly regarded accolades in the housebuilding industry. They celebrate the exceptional contribution site managers make in creating homes of outstanding quality, with the NHBC judges selecting the winners. Judging for the Awards is rigorous, beginning in July, with each site manager assessed across these six key areas: consistency, attention to detail, leadership, interpretation of drawings and specifications, technical expertise and health and safety.
For Brian O'Kane, this is his second consecutive quality award in recognition of his excellent onsite management at the Birch Hill development in Derry; first Seal of Excellence Award and first Regional Award. This Friday night he hopes to go one step further by collecting a UK Supreme award at a glittering event in Westminster's Park Plaza.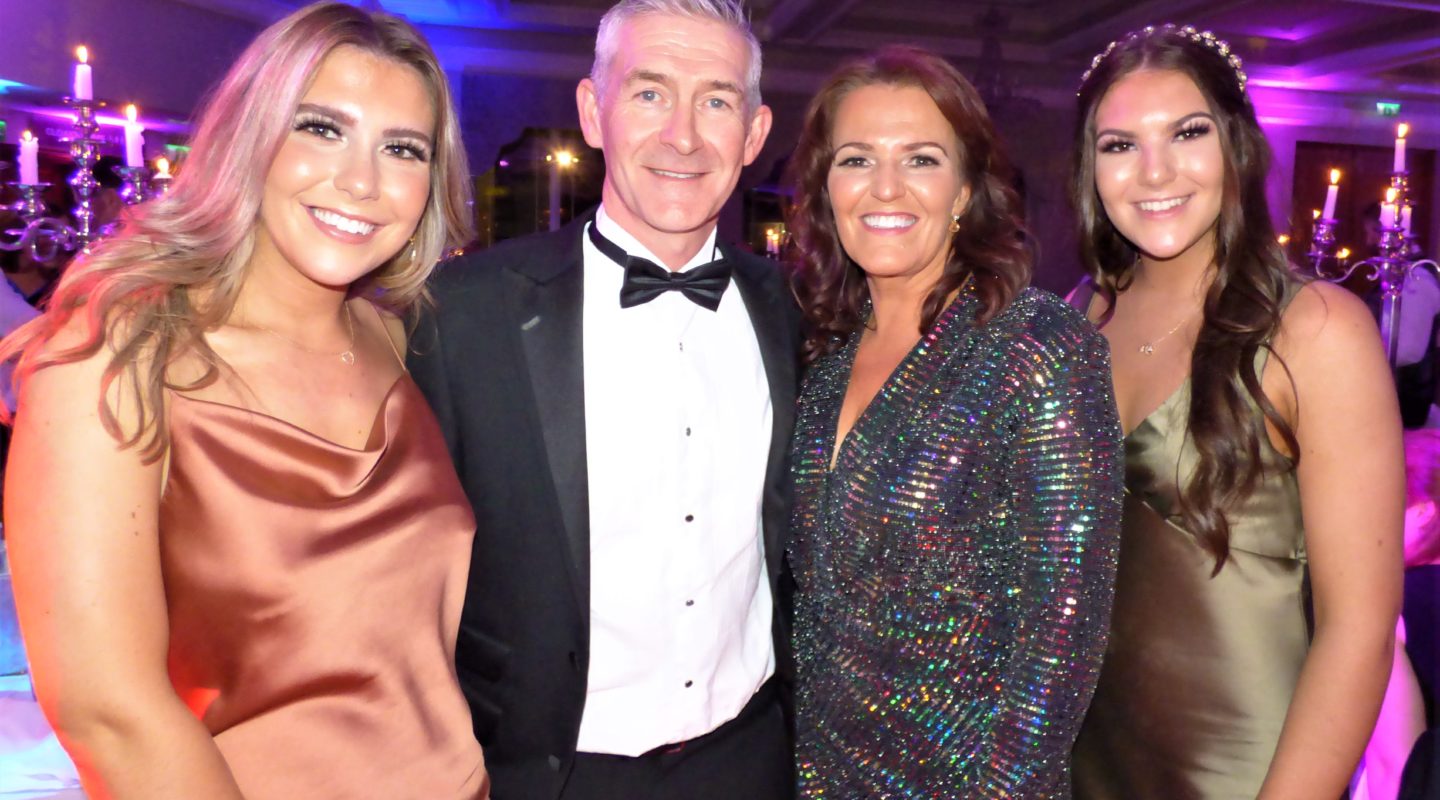 Brian O'Kane pictured along with his family last November after winning the NHBC Northern Ireland Seal of Excellence and Regional Awards. Included are his wife Mary and daughters Lauren and Anna.
Ryan Boyle, chief operating officer for the Braidwater Group, commented: "The Braidwater Group's management team would like to wish Brian all the best at the Supreme Awards. Not only has he made the Braidwater Group proud but he's representing the whole of the house building industry in Northern Ireland, thanks to his high standards of work.''
After the Regional awards, Brian was keen to acknowledge the work ethic of the whole team: "I would like to thank the team, onsite and in the office, sub contractors and suppliers, for their support, hard work and dedication, without which these awards would not be possible.''
NHBC regional director, Padraig Venney, added: "The judges were impressed with the exceptional management of the winner's site and the demonstration of long-term consistency throughout the competition.
"Pride in the Job encapsulates all that is good in the house-building industry from the people to the quality they produce. The site manager is the leader, always supporting and motivating the entire team, to work together to create high-quality homes."