When Stephen Miller and his family came to see Beech Hill View for the first time, they knew that they had to buy a home in this popular Braidwater development. Today he talks about preparing for a not-so-normal Christmas which will give them extra time to spend in their new home.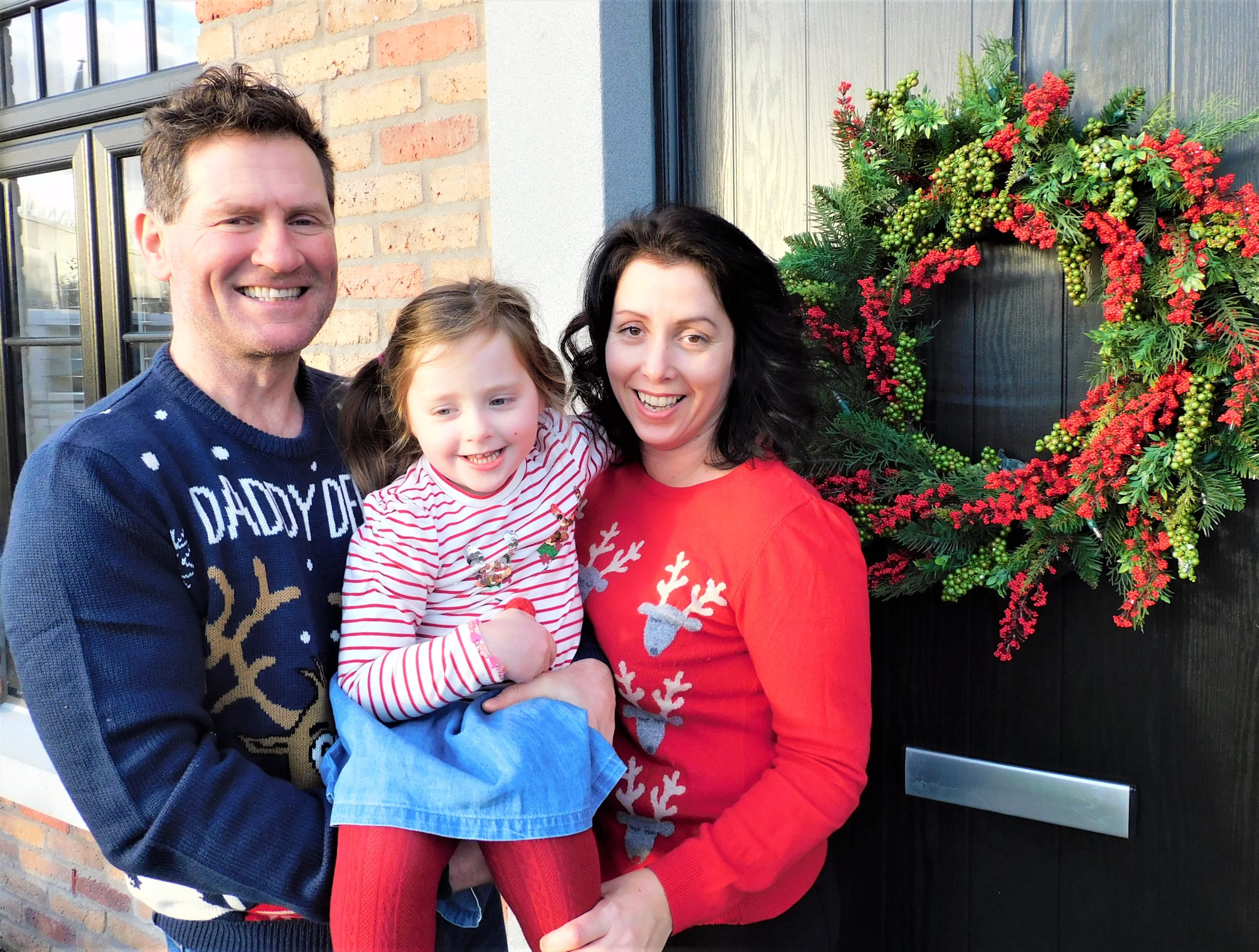 Stephen and Viktoria pictured with their daughter Morgan at their new home in Beech Hill View
If you had asked me what I was looking for in a house this time last year I wouldn't have hesitated to say a rural location. While I am from the countryside outside Londonderry originally, my wife Viktoria has moved here from Hungary. She wasn't as keen as I was to relocate out of the city and did a great job of twisting my arm to bring me to see Beech Hill View. 
We have a little girl now and we were looking for somewhere that would have extra space, not just for her but for my wife's family when they are able to travel to visit us again in the future. At that time we had to choose between extending the house we were in or moving. 
I have never considered a new development in the past because I am quite handy around the house so the idea of living somewhere where everything was already done hadn't crossed my mind. The first time we visited Beech Hill View and saw the impressive houses on the way into the site, with the high quality red brick finish, I did think to myself that someone was going to be very lucky to get to live here! 
We viewed one of the show houses and knew that if we wanted to make a move we would have to put down a deposit quickly. There was only one that I had my eye on – a corner house with additional parking spaces. Stephen, the estate agent, was able to confirm that this house was available and we secured it there and then. 
Obviously Covid-19 had a slight delay on our house purchase, but the Braidwater team were excellent at keeping us informed. One of the best things about moving into a new build has been having all of the dirty work completed before you get there. We were really happy with the finish and our site manager John Paul was very efficient at tidying up our short snag list.  
We like to spend our Christmas' in Hungary most years, but 2020 will be a little bit different for everyone, so we are going to use it as an opportunity to properly settle into our new home and spend time together as a family.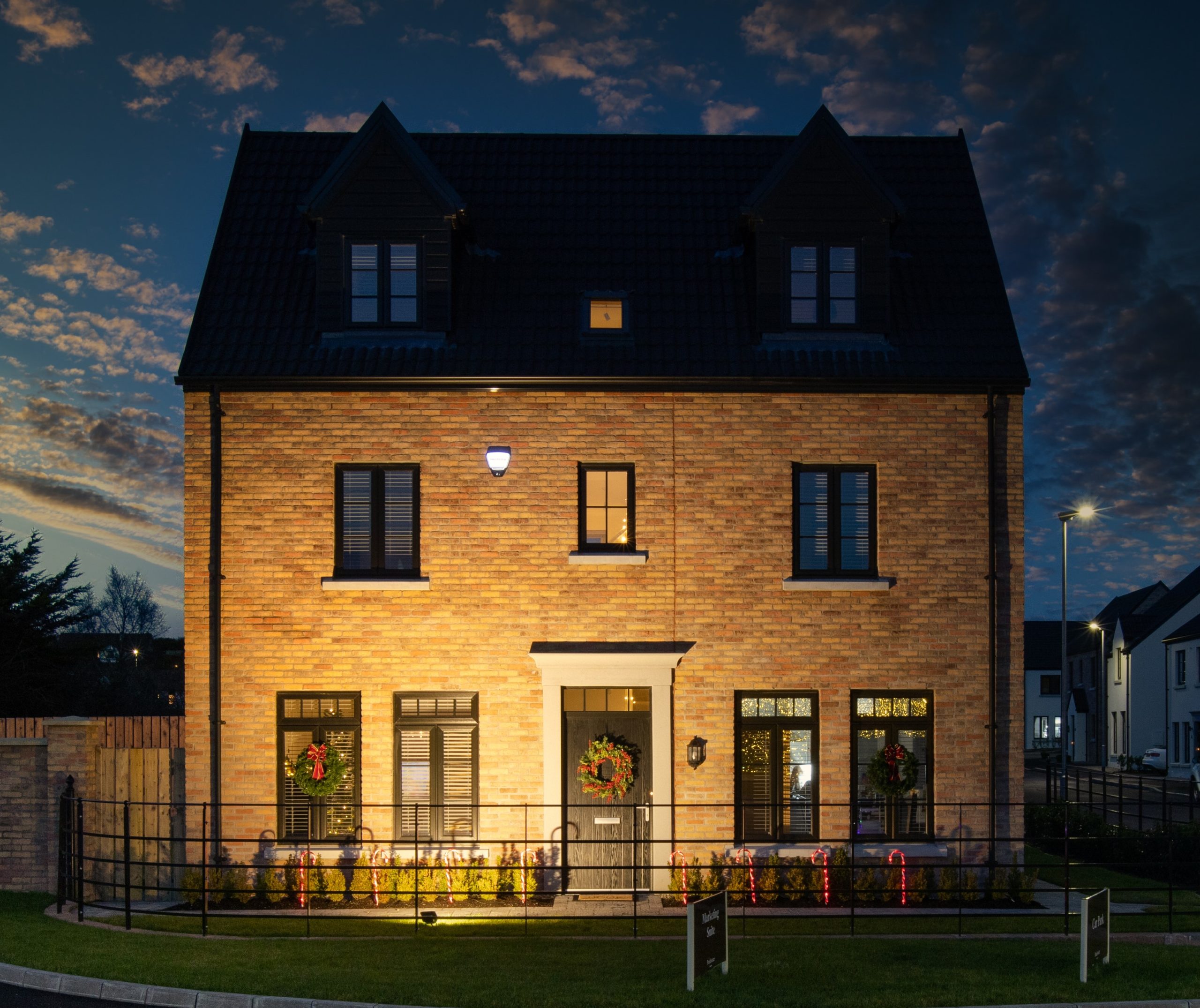 Photographed last night, the Miller's 'Ash' house type which looks gorgeous with its Christmas decorations in place all set for the imminent arrival of Santa…