Braidwater Homes is delighted to announce that Wattstown Manor will offer up to 15 house types at its latest new development, which is due to commence with preliminary grounds work next month.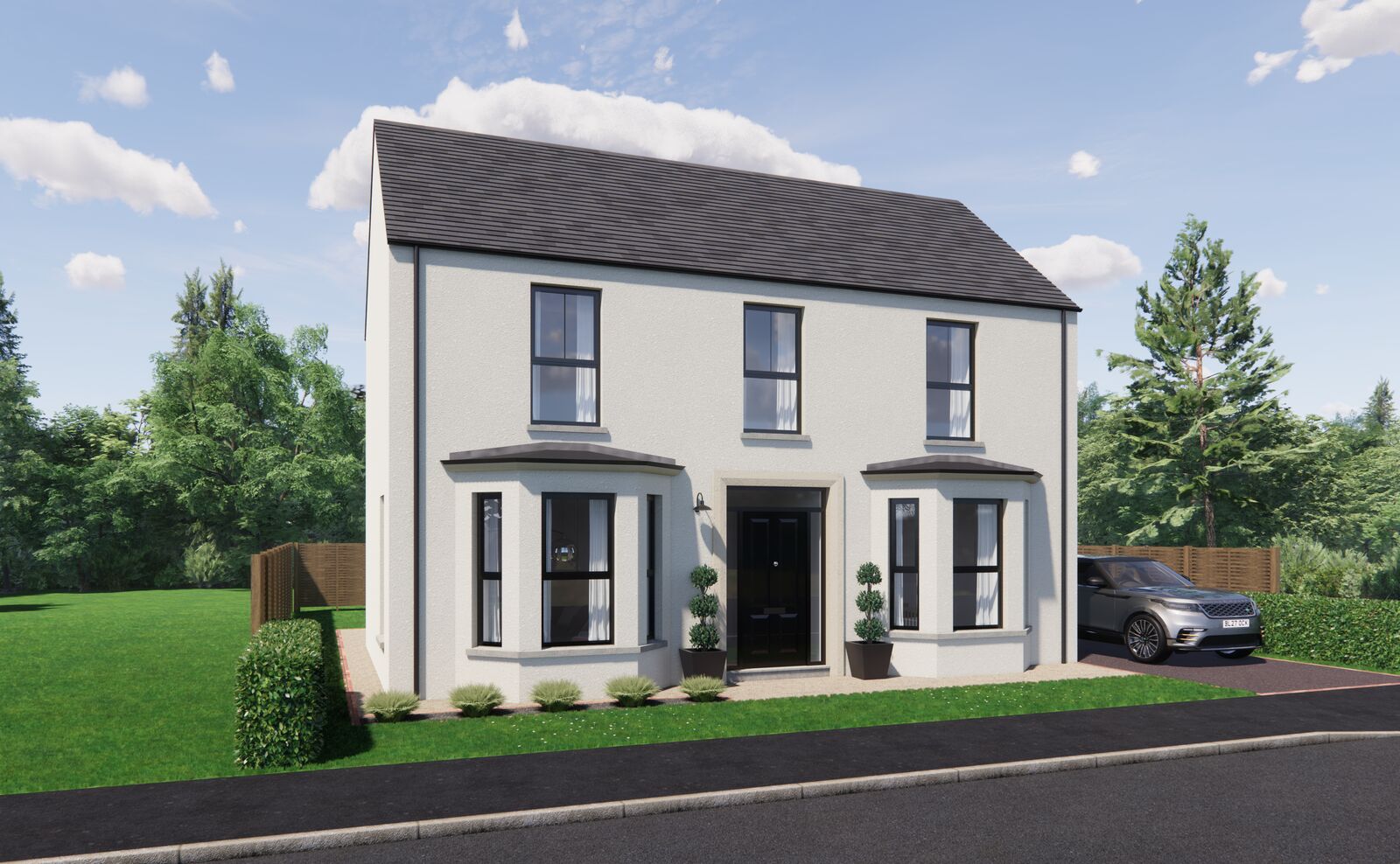 The 4 bed Bracken (H1) house type at the soon to be launched Wattstown Manor.
The turnkey house types will consist of a mixture of 3 to 4 bed semi and detached homes which are perfect for first time buyers, downsizers and families.
From a 3 bed semi, aptly named the 'Dunhill,' to the 4 bed detached 'Bracken,' Braidwater Homes will release the brochure and more information in March 2021.
The semi detached and detached homes will be classically styled, with a variety of different house types offering traditional architectural detailing. Modern construction techniques will give this development a robust build quality as well as offering excellent insulation and high energy efficiency.
Easily accessible off the A26, Wattstown Manor is located beside Knockbracken in the Mountsandel/Wattstown area. The new development will be based on Braidwater's community theme whilst blending in as an extension of the existing residential area.
The highly desirable  area has easy access to the local schools, Mountsandel Wood, Jet Centre, Retail Parks, Coleraine town centre and the Causeway Hospital.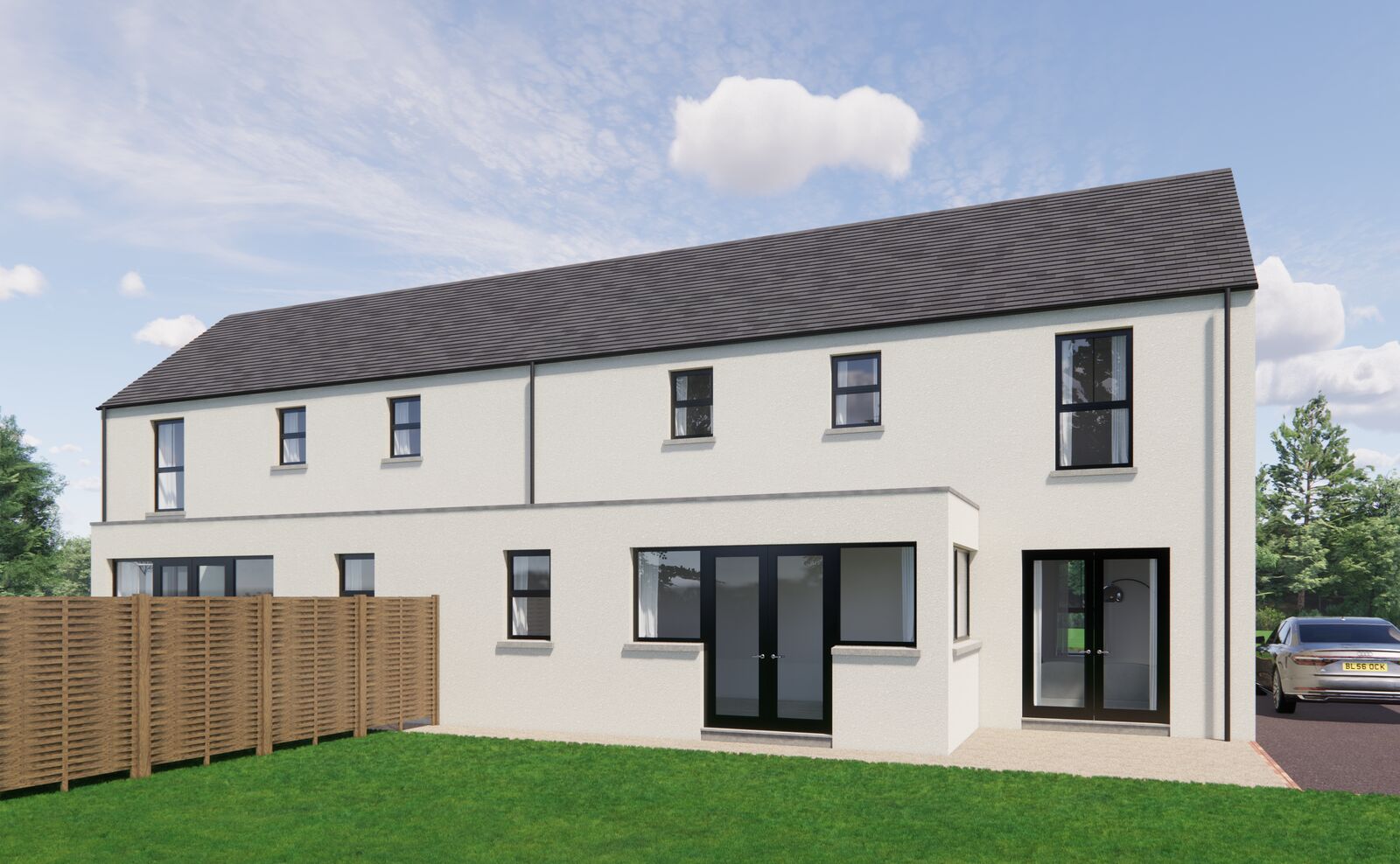 The rear view of the Loughan (H1 with sunroom) house type at Wattstown Manor.
Darren Farnan, marketing manager at Braidwater, said:
"Wattstown Manor is an exciting development for our team and we are pleased to be progressing on site next month. People who are interested in finding out more about this development can receive updates by signing up through our website and following our social media platforms, if they haven't already done so. Once released to the market we expect that there will be a high level of interest with demand already in place. The development will be finished to the highest of standards that customers have come to expect from a Braidwater development.
"Commuting time to Belfast from this location is only one hour and the biggest plus is that the north coast is only a short drive away, with the Giant's Causeway and beauty spots such as Portstewart and Portrush only 5 miles away."
Daniel Henry of selling agent, Benson's Estate Agents said:
''Wattstown Manor represents an eagerly awaited development of family homes in the popular Knocklynn Area. The 3 and 4 bedroom homes will be constructed by the award winning Braidwater Group and their high quality of workmanship and customer service has already resulted in a strong interest to date. We look forward to releasing the house types and plans with all interested parties over the coming months.''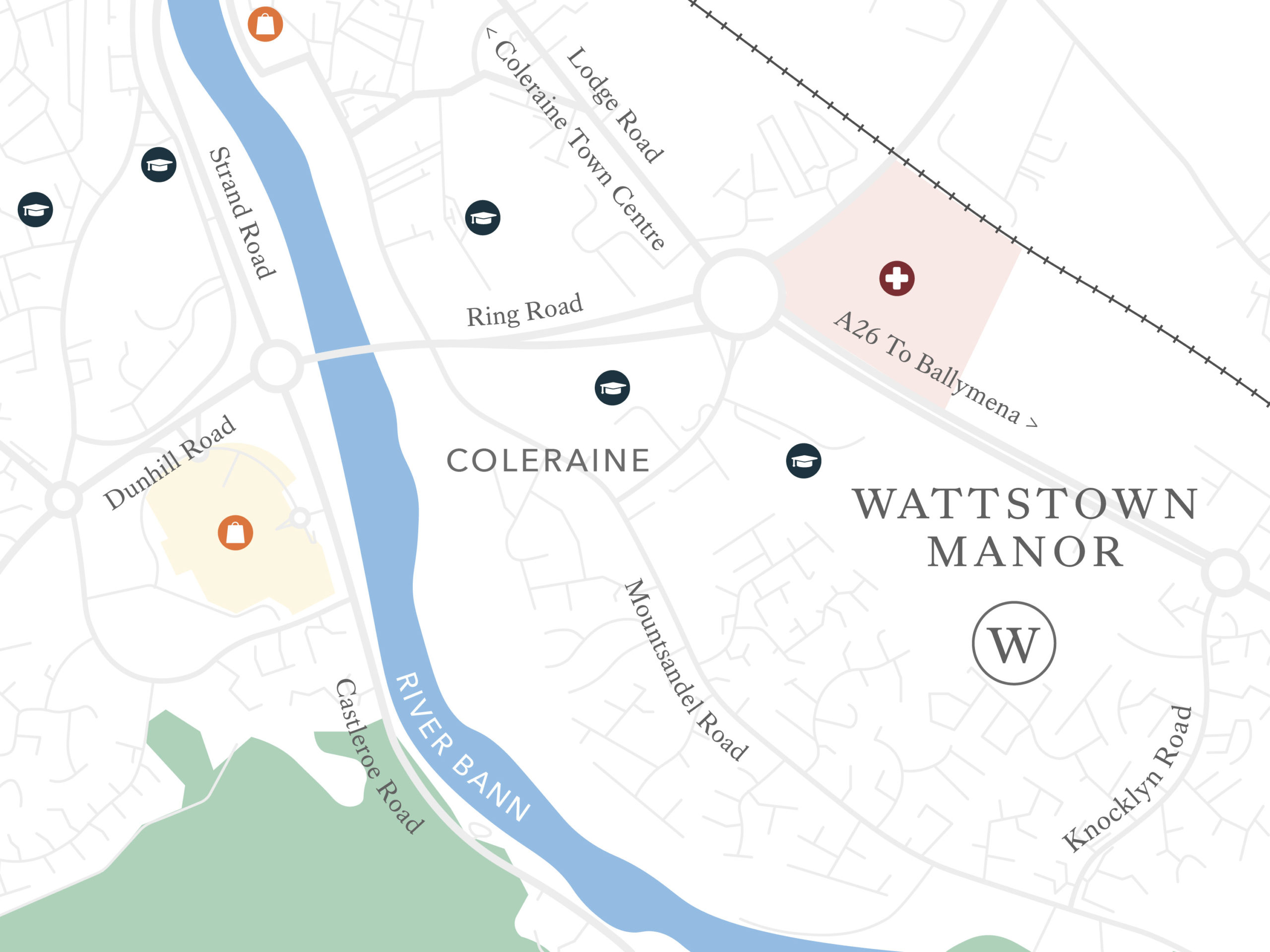 Register your interest
If you are interested in a new turnkey home at Wattstown Manor, please register by clicking on this link and you will be kept updated when more information is released.
Selling Agent
To discuss the development with our selling agent please contact: R Benson & Son, 9 Dunmore St, Coleraine BT52 1EL. Phone: 028 7034 3677
Braidwater  
Located in Eglinton and with operations throughout Northern Ireland, The Braidwater Group has over 40 years' experience in the industry.