In recent years, the Braidwater Group has achieved a range of awards success, from industry peers, regulatory agencies and financial institutions, in recognition of its top-quality product and excellent service.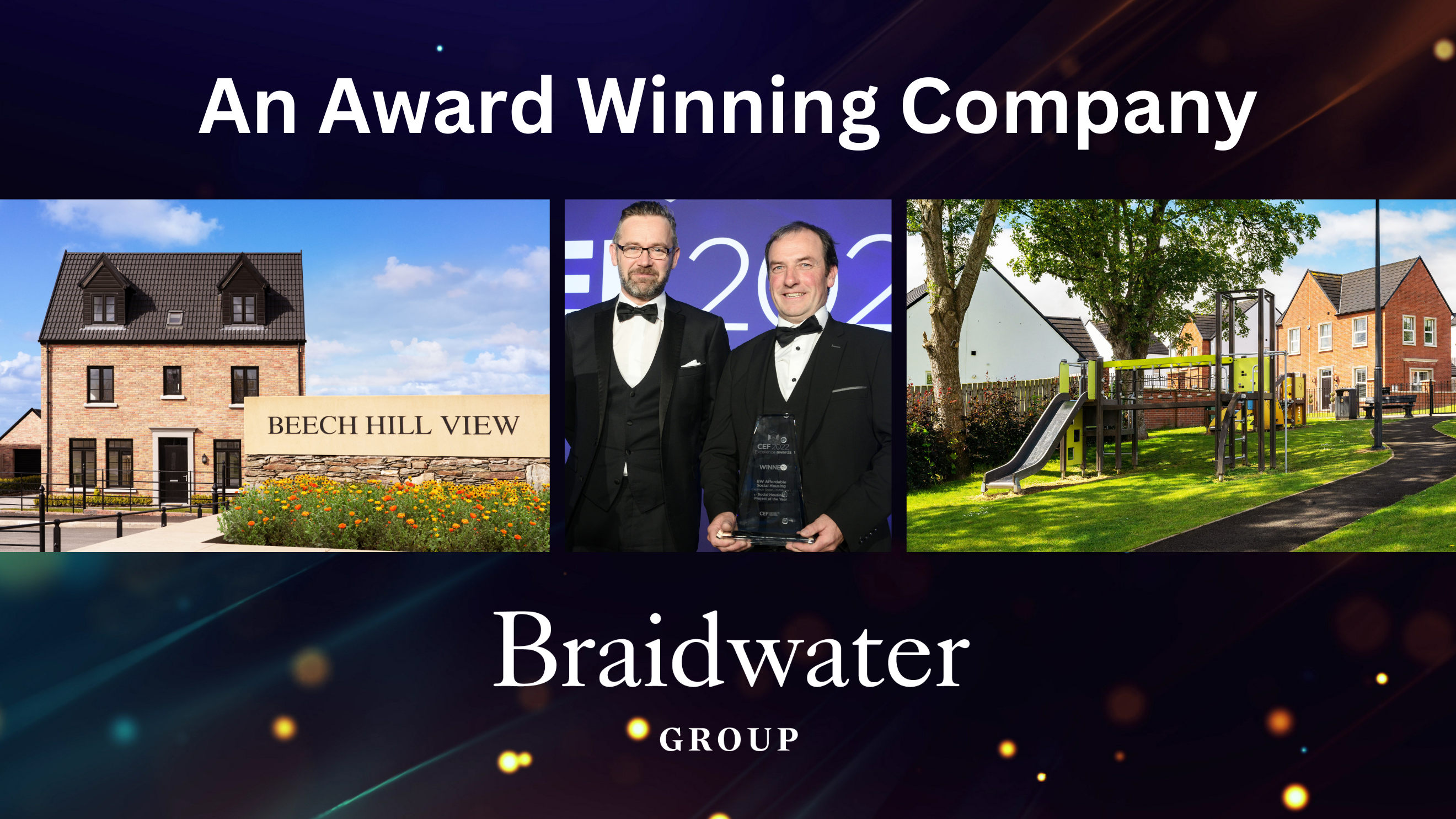 Based in Eglinton, the Braidwater Group is one of Northern Ireland's leading private and social house builders and has almost 50 years of experience in the industry, employing close to 100 talented and passionate individuals.
The Group has three divisions: Braidwater Homes for private residential house building; BW Social Affordable Housing for social housing schemes; and Braidwater Residences for Rent – offering professionally managed private rental properties.

In the last 5 years the Braidwater Group has won 11 NHBC Pride in the Job Quality Awards, 3 NHBC Seal of Excellence Awards and one coveted Regional Award – among the most recognised and rewarded house builders in Northern Ireland.
The Pride in the Job Awards are one of the most highly regarded accolades in the housebuilding industry, as they celebrate the exceptional contribution site managers make in creating homes of outstanding quality.
In Addition to that, in the last five years, the Group has won three Construction Employers Federation awards for its private and social house building developments throughout Northern Ireland. 
These included the CEF Private Housing Award for the company's work on Birch Hill in Derry/Londonderry, a superb development of 211 homes. In the judges' deliberation, they made special note of the high-quality finishes and attention to detail on both sites.

In Addition to the NHBC and CEF awards, the Group has also been named as a Deloitte Best Managed company for the past five years running.
Demonstrating superior business performance, Braidwater was put through a rigorous process that evaluates the calibre of management abilities and practices in addition to the strategy, capability, innovation, culture and financial performance.
Joe McGinnis, managing director, commented on the company's success over the years, adding:
'To gain this recognition is an acknowledgement of the hard work and commitment from all involved at the Braidwater Group. Alongside our reputation and integrity, our performance and the success of our business is down to our staff, suppliers and subcontractors, so I'd like to take this opportunity to thank everyone for their effort and contribution.''