The Braidwater Group is delighted to announce the beneficiaries of its charitable donation in line with the commencement of construction of Beech Hill View on the Glenshane Road.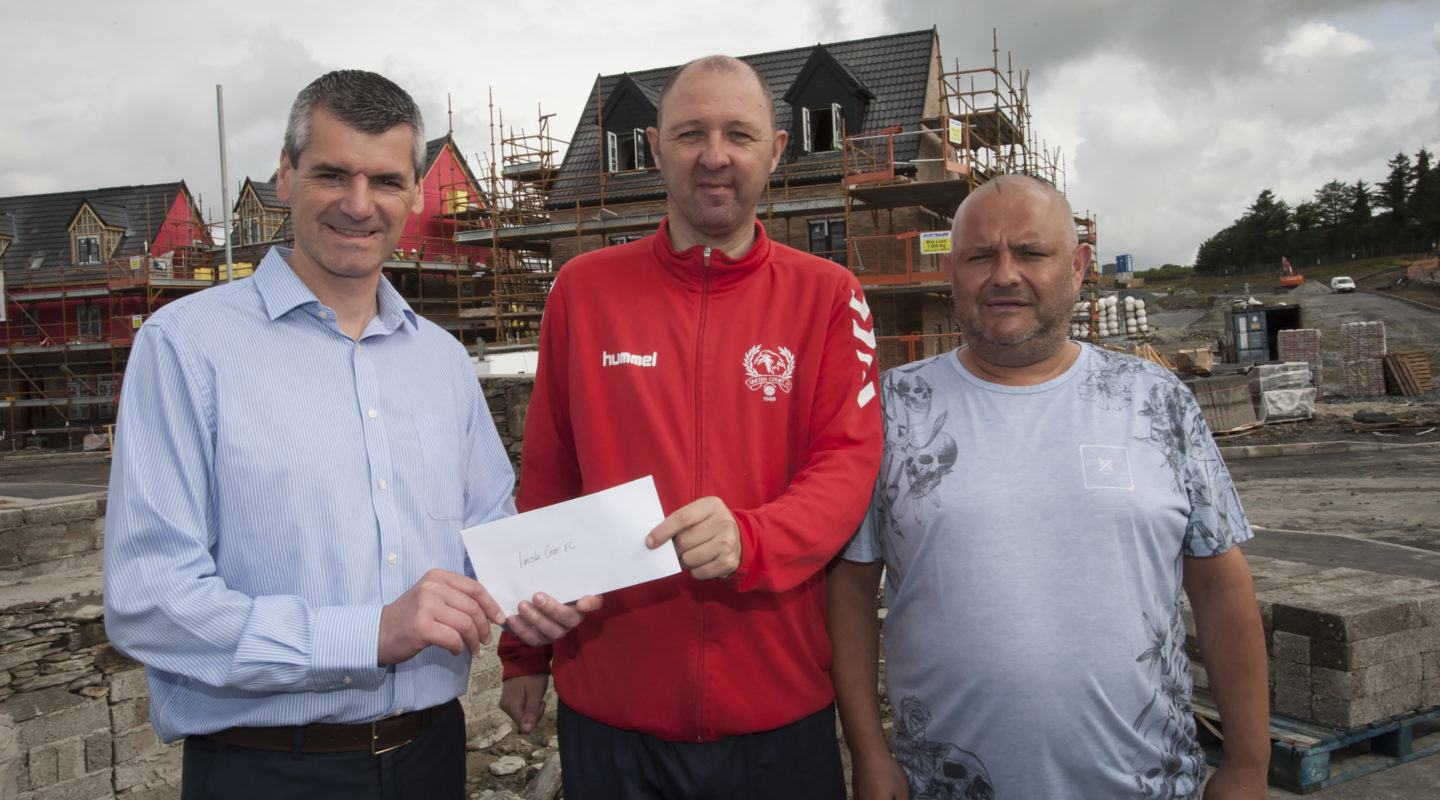 Darren Farnan, marketing manager, Braidwater Group, pictured presenting a cheque to Lincoln Court FC representatives Gary McClements, committee member, and Darren Burnett, chairman.
The first recipient is Waterside based football club, Lincoln Court FC. With two senior teams and an excellent youth set up, the club is well established in its 32nd year, playing locally and all over Northern Ireland in different cup competitions.
The Beech Hill View donation links in with the Braidwater Group's yearly programme of working with local charities and sporting organisations, in line with our commitment to support the communities we operate in.
Club representative, Ryan Hutchman, was delighted with the news and said: "We will be using the sponsorship money to invest in training equipment to further develop the club's coaching and youth set up. We are aiming to bring in more youth players from all areas of the Waterside, getting them off the streets and focused on football.''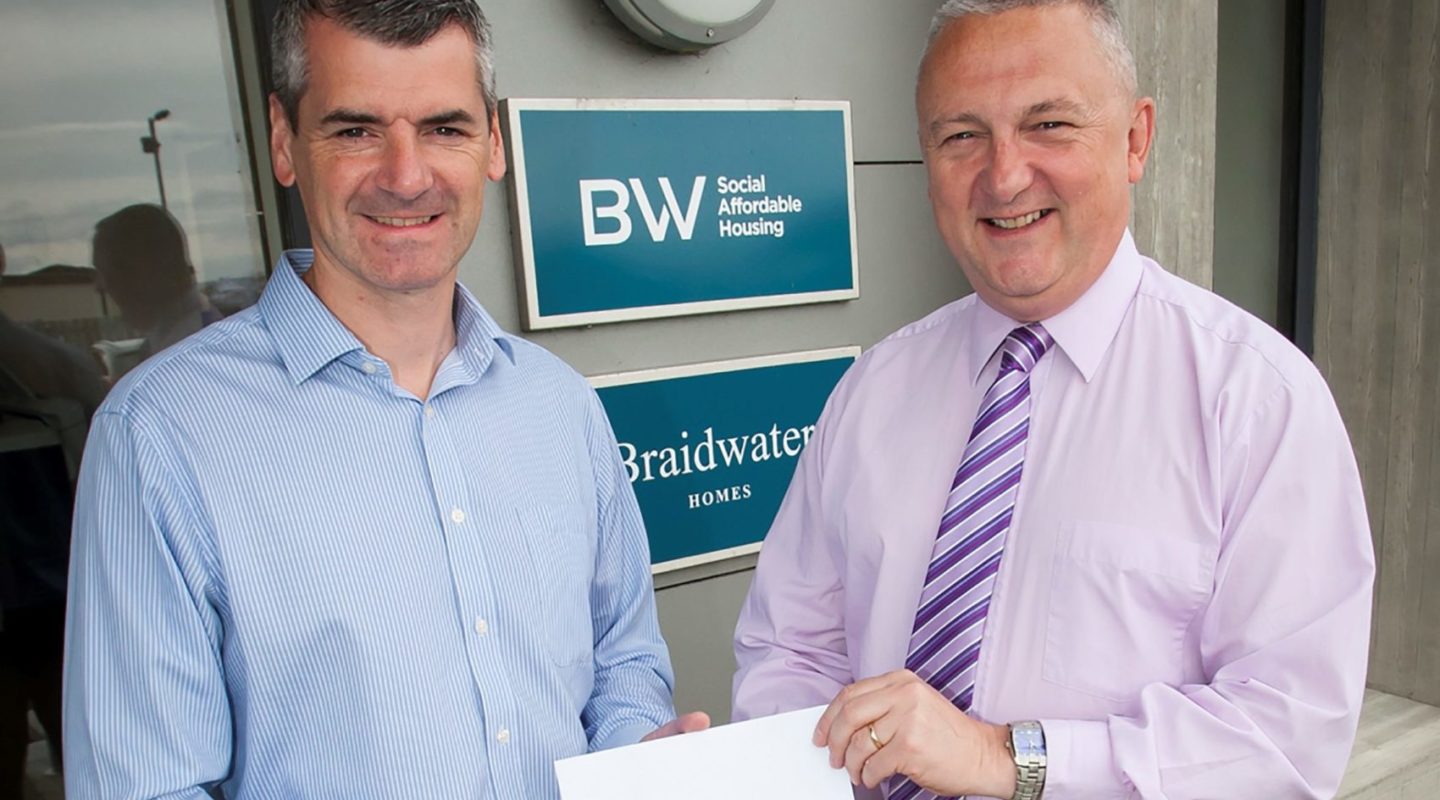 Colin Torrens, principal of Lisnagelvin PS, accepts the donation from Darren Farnan, marketing manager, Braidwater.
The second recipient is Lisnagelvin PS and in particular the Nurture Unit, which operates in the school. Lisnagelvin is one of the largest controlled primary schools in the town but the recent funding crisis in education has had a detrimental impact on its ability to deliver. 
School principal, Chris Torrens, explained how the Unit makes an impact: ''The Nurture Unit is for the most vulnerable children in our locality. It has helped many families over the years and this donation will help towards retaining elements of this vital service.''
Darren Farnan, marketing manager of Braidwater, said: ''We invited local charities and sporting organisations to submit applications for funding and we were particularly struck by the varying support both Lincoln Court and the Nurture Unit offer to the local area. As a company, we are proud to be part of the local community and in a position to offer support.''
Beech Hill View, located through Drumahoe on the Glenshane Road, is a new development consisting of 2-5 bedroom semi and detached homes. The show homes are open every Sunday now from 2-4pm or alternatively speak to our agent Donnybrook Estate Agents on 02871 343600 to discuss the latest availability and pricing.