Company receives award for the sixth time
The Braidwater Group has been named as one of Ireland's Best Managed Companies. The awards programme is led by Deloitte, in association with Bank of Ireland. The company, which demonstrated superior business performance for the sixth year, was recognised at an awards ceremony in Dublin last week.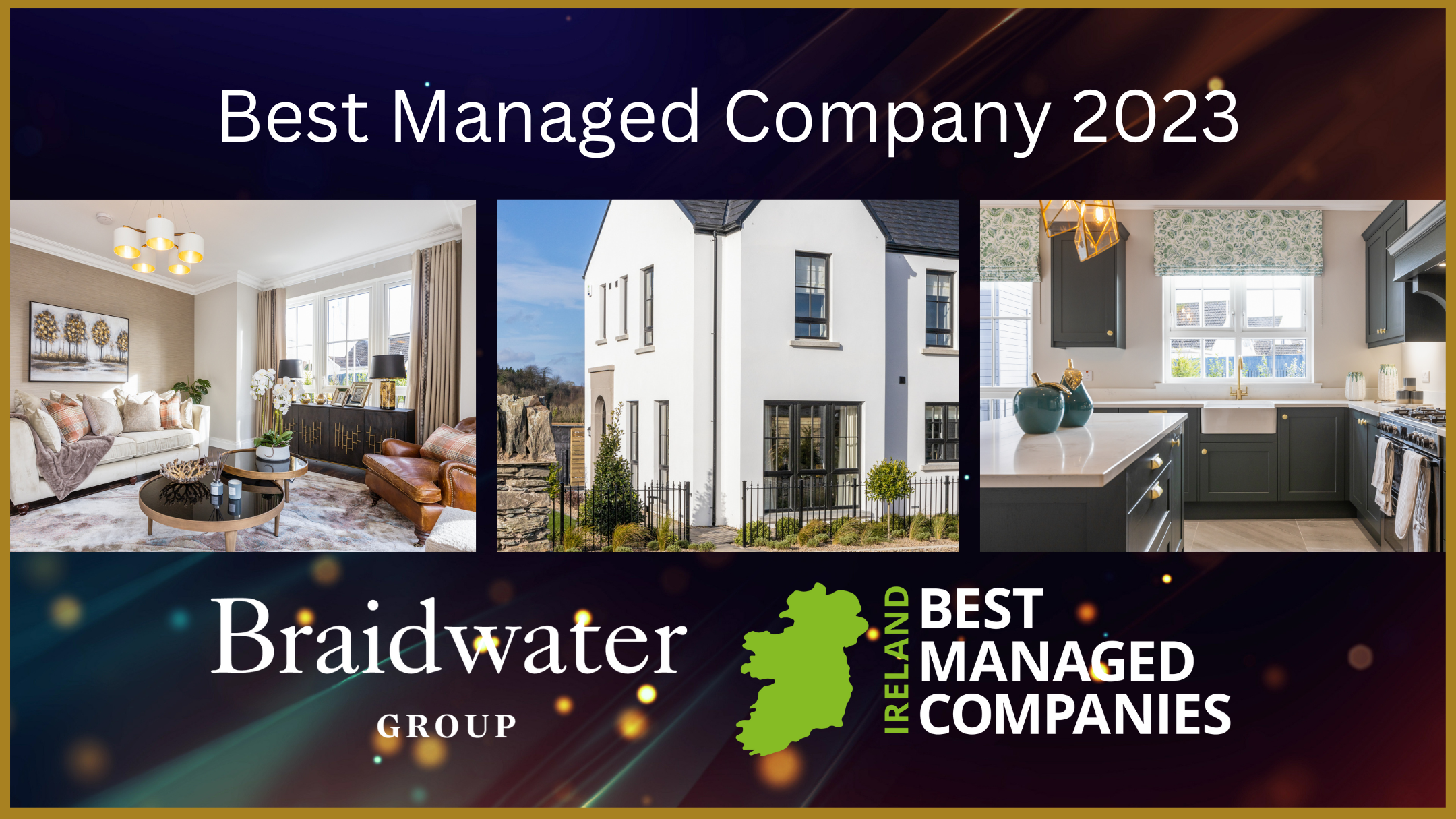 Ireland's Best Managed Companies Awards programme promotes and recognises excellence in Irish/Northern Irish owned and managed companies and is the only awards scheme on the island of Ireland that considers a business' performance from every perspective. Entrants to the programme compete for the designation in a rigorous process that evaluates the calibre of their management abilities and practices in addition to the strategy, capability, innovation, culture and financial performance.
Commenting on the award, Joe McGinnis,
Managing Director, Braidwater Group, said:
"We're delighted to be acknowledged for the sixth year in a row as a Deloitte Best Managed Company with some of the most successful businesses throughout Ireland.
"This award is excellent recognition of the skill and dedication of all our staff and the investment from the Group into ensuring an innovative work environment. On behalf of the senior management team I'd like to take this opportunity to thank all of our staff in head office and onsite for their continued hard work and commitment. "  
Brian Murphy, Lead Partner for Ireland's Best Managed
Companies Awards Programme at Deloitte said: 
"This year we're celebrating 15 years of the BMC programme and the incredible companies that have qualified. Even though this year's cohort faced into another challenging period, over the past 15 years we've seen how indigenous Irish businesses find opportunities in change. Strengthening governance and recognising the value of specialist expert advice on critical areas such as ESG were key discussion points in the coaching sessions. Despite the uncertainties of the past few years, the confidence of Irish businesses is clear as more and more are scaling their market reach internationally."