Braidwater Group site foremen Brian O'Kane and Colin Britton this week will be acknowledged for scooping prestigious NHBC Pride in the Job Northern Ireland Quality Awards 2019.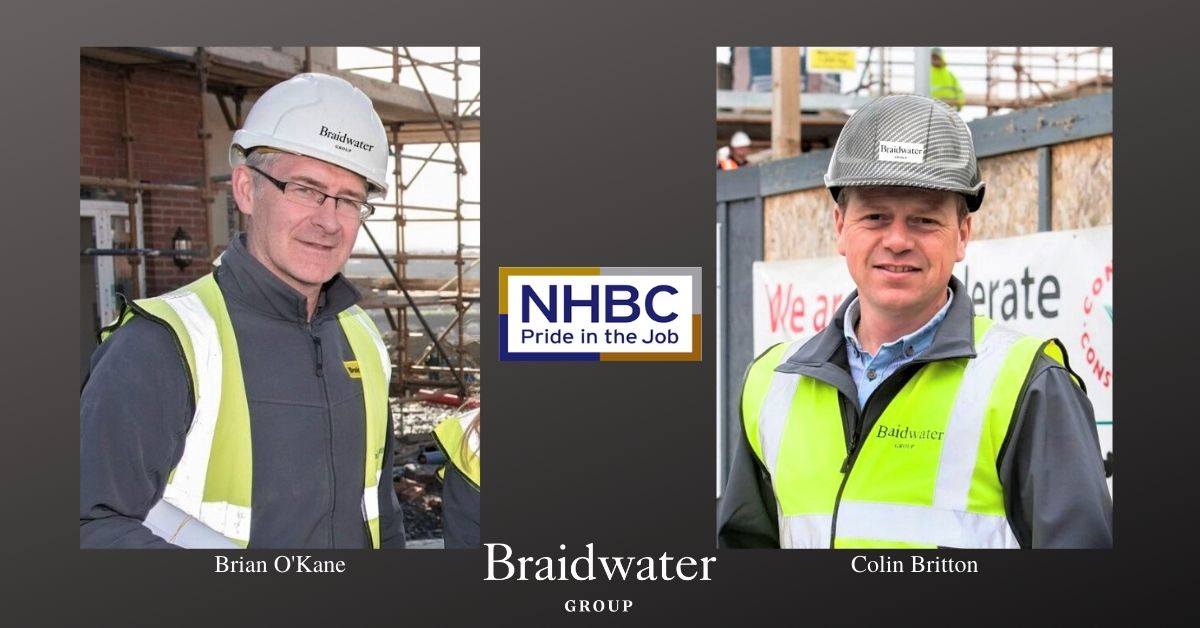 This Friday, Brian and Colin will attend a glittering gala awards event, where they will also have the chance of winning a Northern Ireland regional award.
The Pride in the Job Awards are the most highly regarded in the housebuilding industry. Now in its 39th year, they celebrate the exceptional contribution site managers make in creating homes of outstanding quality, with the NHBC judges selecting the winners.
For Brian O'Kane, this is his second consecutive award in recognition of his excellent onsite management at the Birch Hill development in Derry.
Colin Britton has secured his first award following his brother Darren's success back in 2017. Colin was the site foreman at Clon Dara in Skeoge for which he won the award.
Both Brian and Colin and their teams have ensured their Braidwater sites meet all the high standards expected from one of Northern Ireland's leading house builders.
Darren Farnan, marketing manager for the Braidwater Group, commented: "Brian and Colin and their teams have excelled in creating homes of outstanding quality at Birch Hill and Clon Dara, ensuring top-class developments with high-end finishing and brilliant customer service. The Braidwater Group management team would like to publicly acknowledge Brian, Colin and their teams for their consistent high standards of work.''
Both Brian and Colin were keen to acknowledge the efforts of their respective teams with a joint statement: "We would like to thank both teams, onsite and in the office, for their support, hard work and dedication, without which these awards would not be possible.''
Brian and Colin will be recognised for their achievements this Friday 1st November at the Culloden Hotel and will be competing for the Seal of Excellence Awards and Regional Winner titles.