The Braidwater Group has continued its tradition of supporting a range of local charities by providing donations to worthy causes across Derry in 2019.
The Group's commitment also includes the provision of additional support ahead of the festive season, with funds being divided between the Children's Cancer Unit, Derry Well Women, Extern, Foyle Food Bank, Foyle Search & Rescue, Greater Shantallow Area Partnership, La Dolce Vita Project, Me For Mental and The Salvation Army.
Located in Eglinton and with operations throughout Northern Ireland, The Braidwater Group has over 40 years' experience in the industry. The company currently has eight 'live' developments with close to 1,000 private and social homes in construction throughout Northern Ireland.
Darren Farnan, marketing manager, Braidwater Group said:
"We are pleased to be able to provide the level of support we have this year for a wide range of charities and services which have a major positive impact on the lives of so many in our local community. As a business we take our corporate social responsibility very seriously and always try to find new ways to provide help to charities, whether that is through financial donations or recently the donation of a food storage container for our local food bank. Everyone who works in Braidwater recognises that this approach has been built into the business by the owners and we are all pleased to play our role.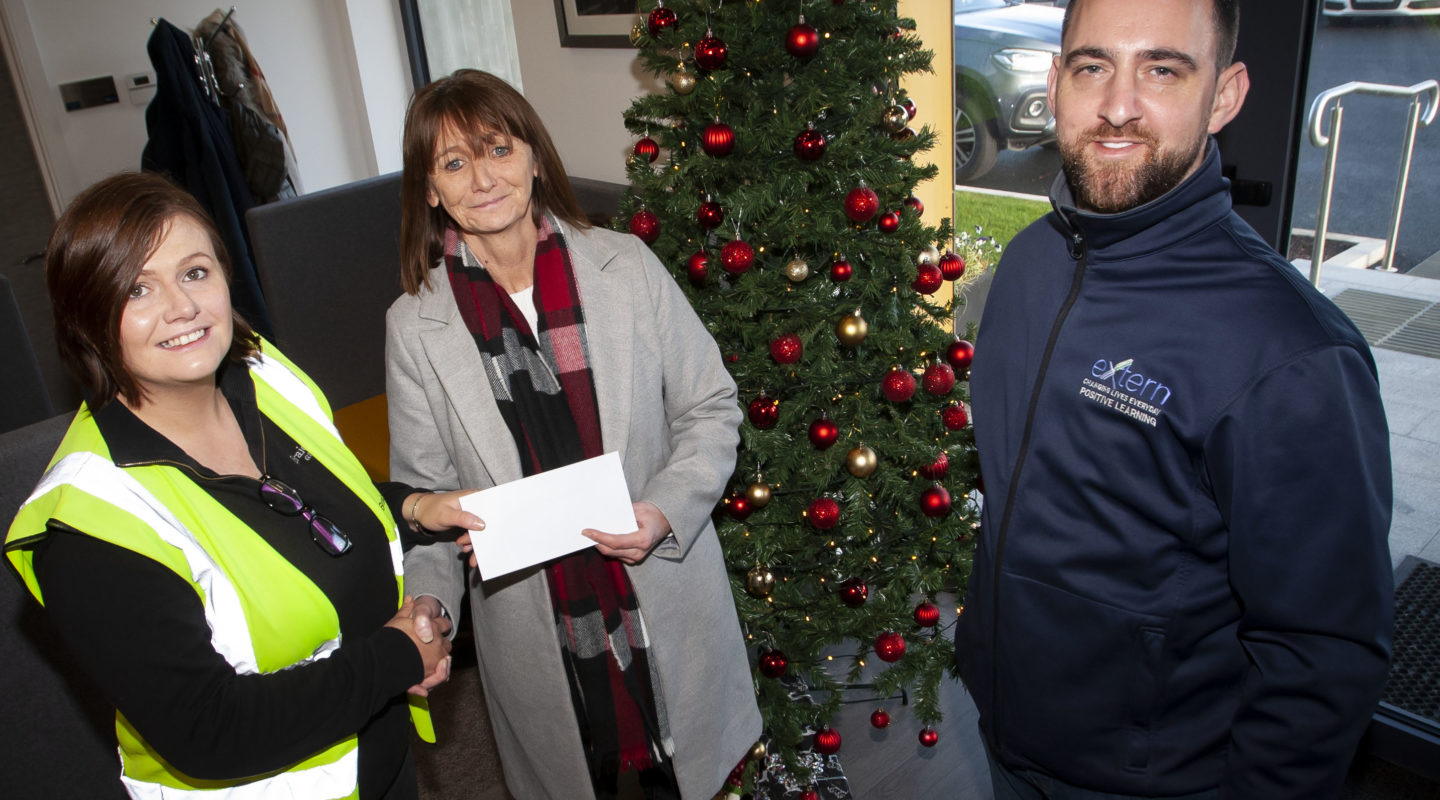 Pictured representing Extern are Maureen Coogan (centre) and Pete McCloskey along with Elizabeth McClean of the Braidwater Group.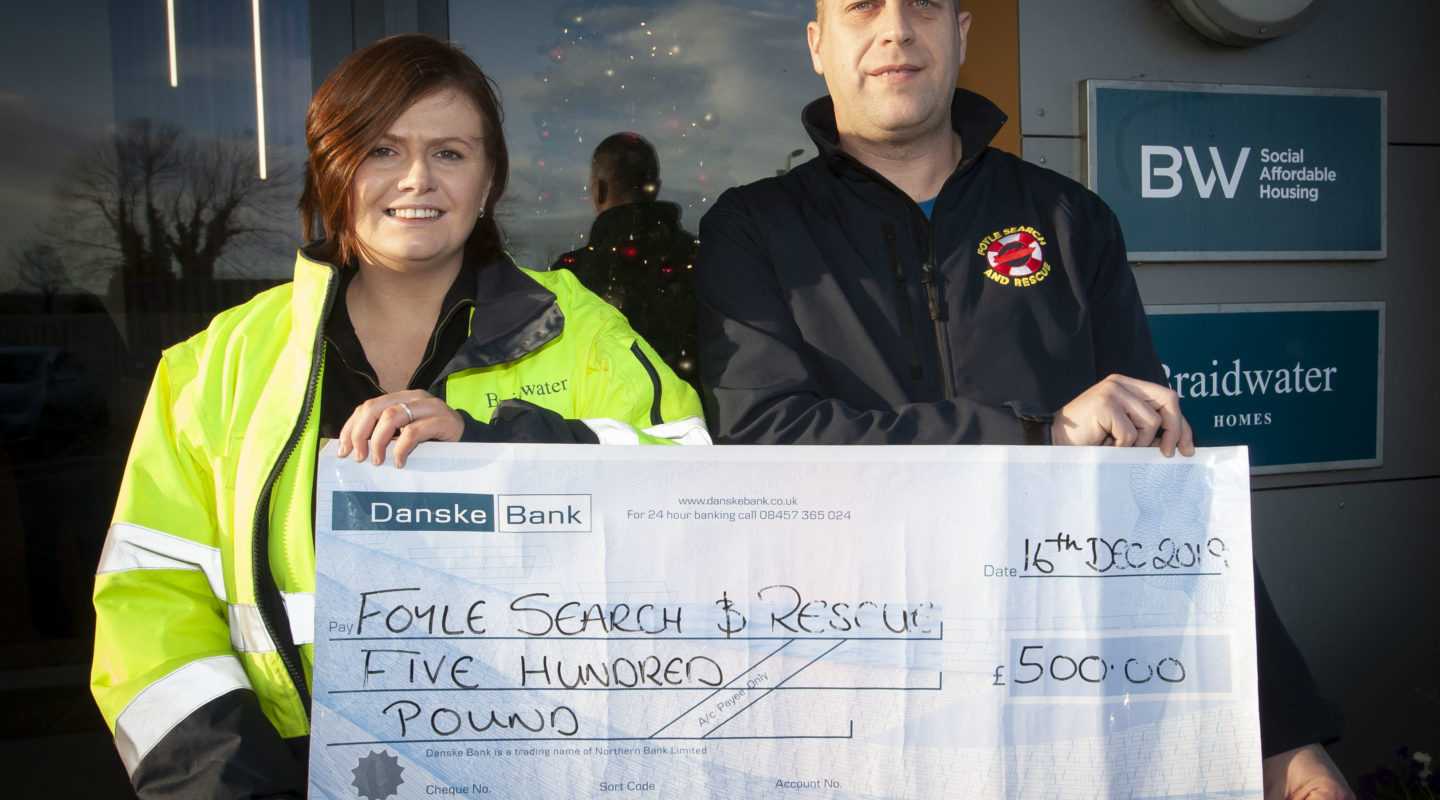 Presenting a cheque to Ian Connor of Foyle Search and Research is Elizabeth McClean of the Braidwater Group.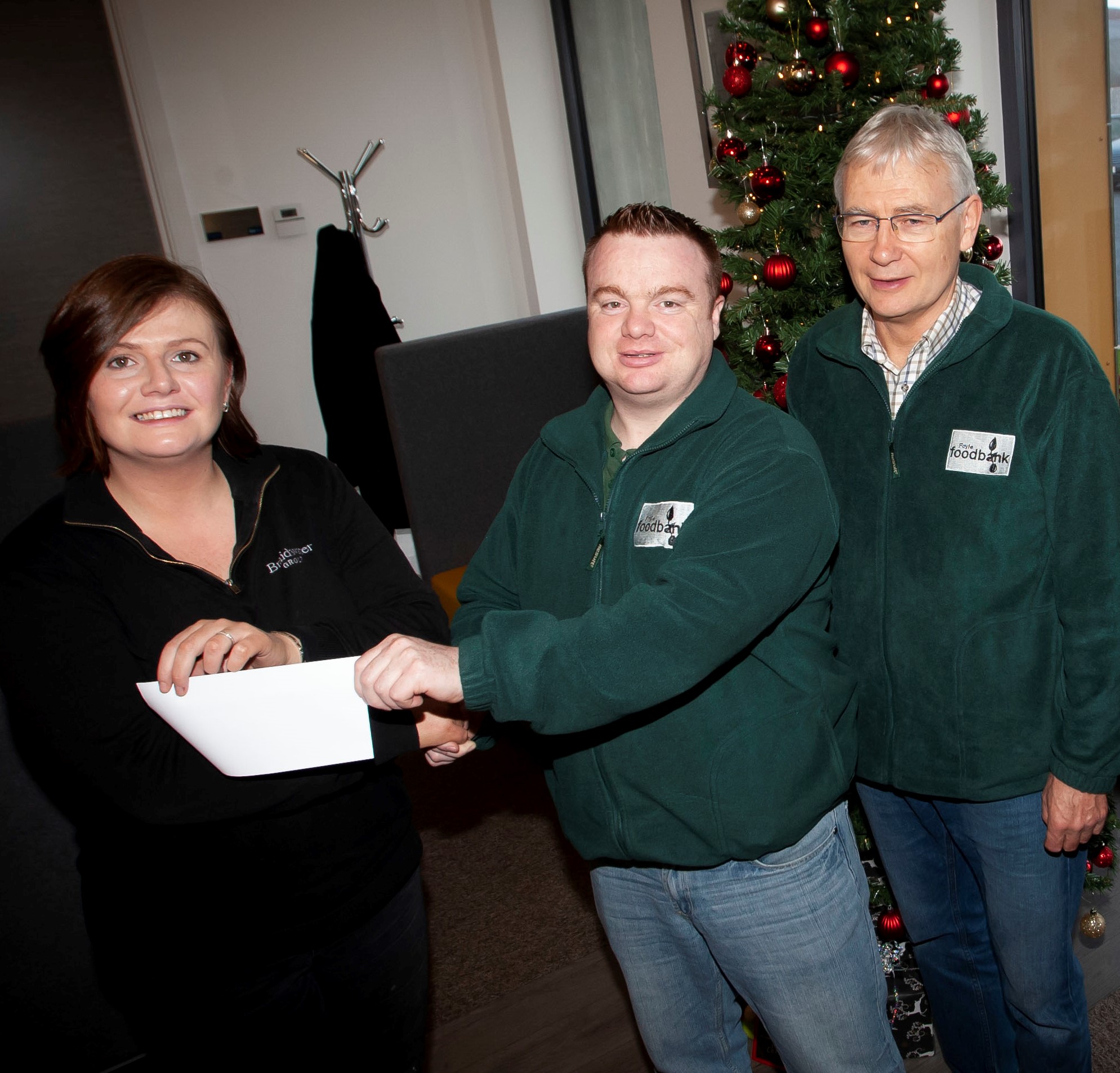 James McMenamin (centre) and Gerry Kelly of Foyle Foodbank are pictured accepting a donation from the Braidwater Group's Elizabeth McClean.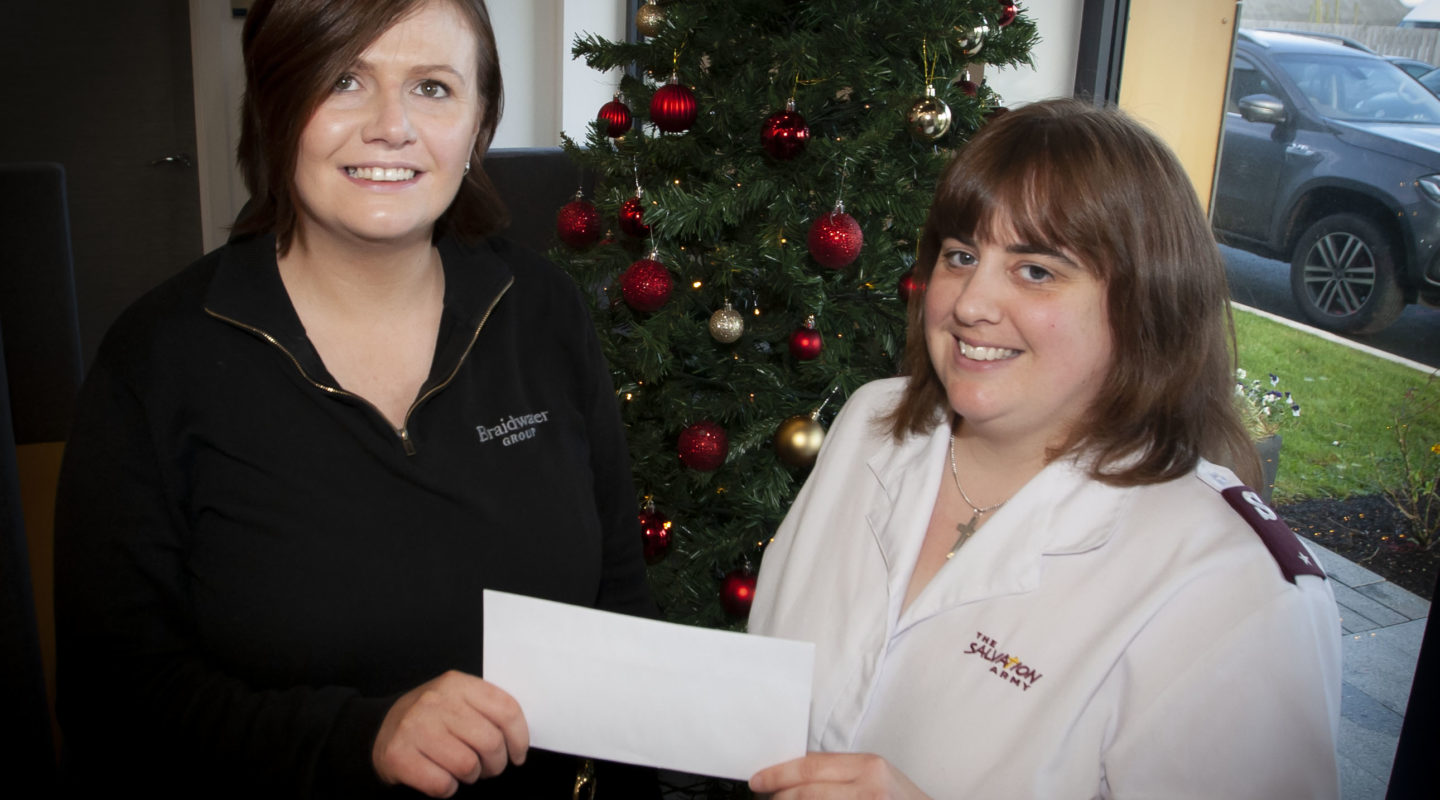 Julie Mapstone of the Salvation Army accepts a donation from Elizabeth McClean of the Braidwater Group.