As part of the Braidwater's yearly charitable programme, and in line with our commitment to support the communities we operate in, the Group recently supported the North Belfast-based community boxing club, Building Bridges.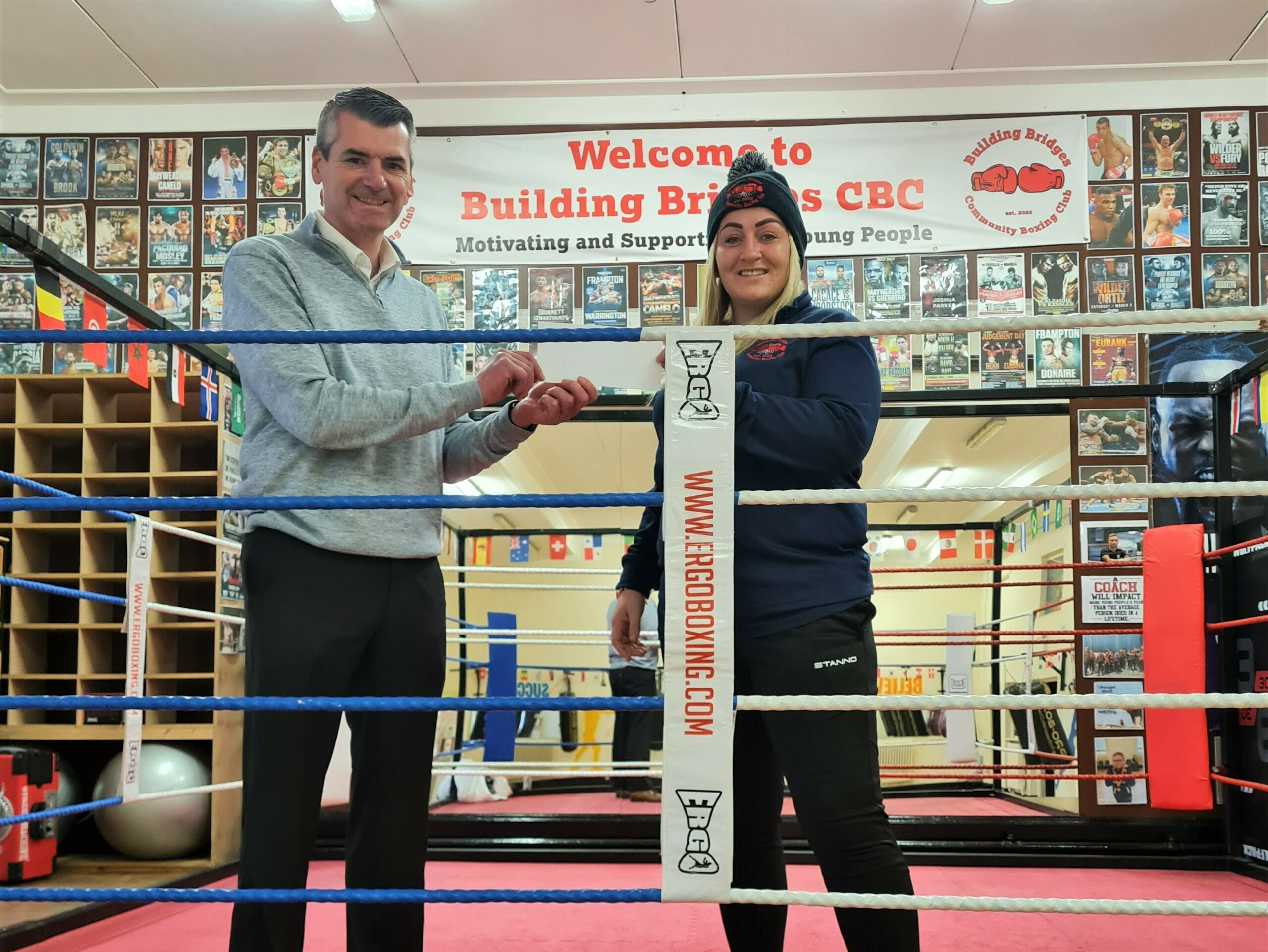 Darren Farnan, Braidwater, presenting the donation to Rosie Bradley, Building Bridges.
Set up in 2020 on the Duncairn Gardens interface, the Building Bridges club engages and brings together young people involved in interface violence in order to help build relationships. 
Rosie Bradley, Building Brides, highlighted what the club is all about:
'We have been very successful in bringing together young people ranging from 7-17 years and providing them with a place to relax, meet new people and train in a managed and safe environment.' 
Rosie was keen to point out that they also run food and warm clothing appeals for those less fortunate and that over the Christmas period they organised a toy drive for families that were struggling.
'With over 120 current members the sponsorship helps with the cost of running the club and obtaining suitable equipment and we greatly appreciate it.'
Darren Farnan, Marketing Manager of Braidwater, said the group was delighted to provide support to such a worthy cause:
'Building Bridges is a perfect example of a local organisation that engages with young people for the betterment of the local communities while also providing a vital service for those in need. We, at Braidwater, are only too willing to help out.'