Glamour, glitter and success were the order of the day for the Braidwater Group as the National House Building Council (NHBC) recognised the best site managers and their teams at Friday evening's 'Northern Ireland Pride in the Job' awards ceremony held in the luxurious Culloden Hotel in Belfast.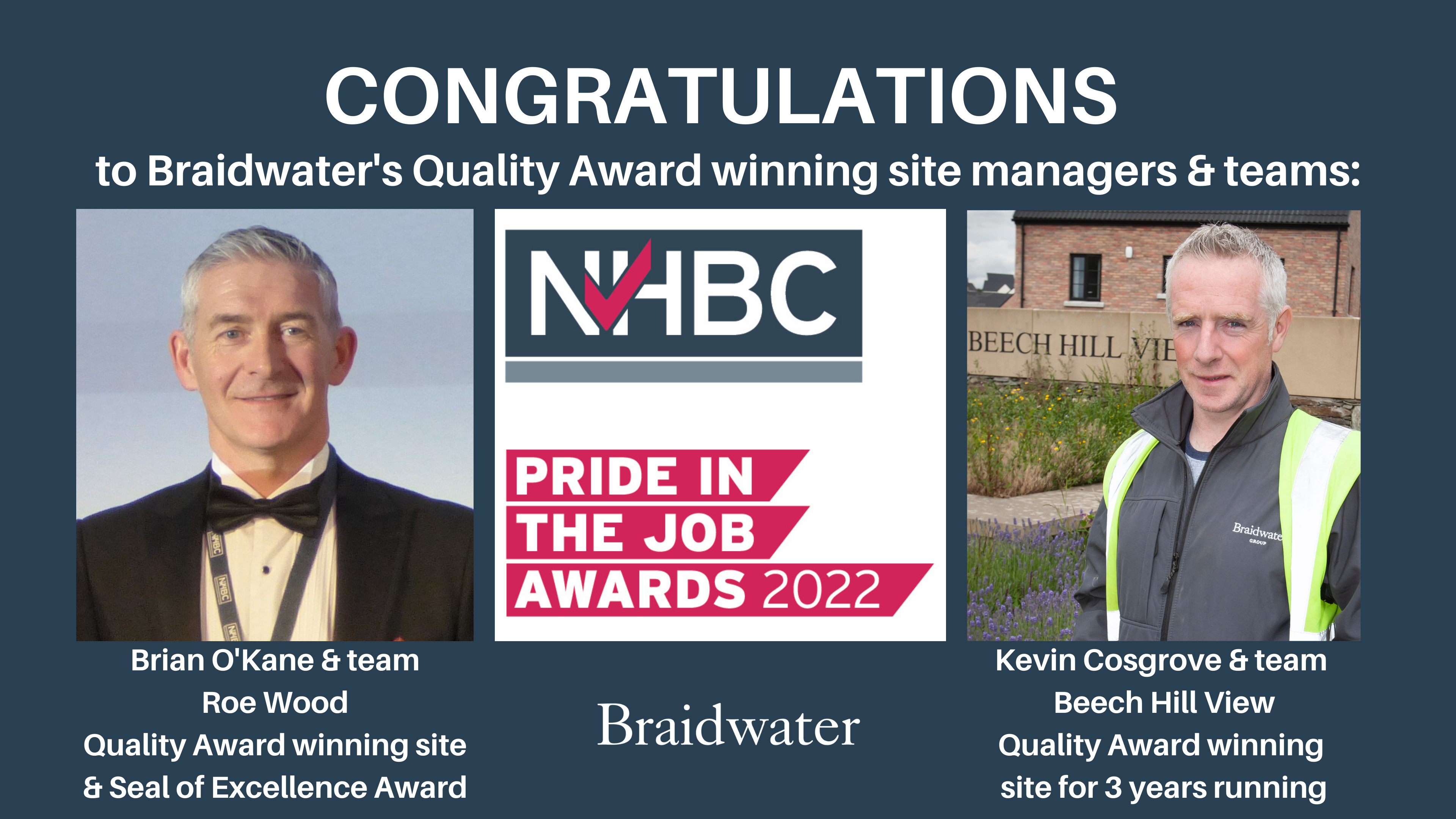 Braidwater's site foreman Kevin Cosgrove along with his Beech Hill View team who were acknowledged with a 2022 NHBC Quality Award – the third year-in-a-row for the site to receive this worthy accolade.
Also recognised on the night was Brian O'Kane and his Roe Wood team with a 2022 NHBC Quality Award, and for good measure, they also picked up the Seal of Excellence Award. This is the fourth time Brian and his team have been recognised with a Quality award and the second time with a Seal of Excellence award.
The Pride in the Job Awards are one of the most highly regarded accolades in the housebuilding industry as they celebrate the exceptional contribution site managers make in creating homes of outstanding quality, with the NHBC judges selecting the winners.
Braidwater Group CEO Ryan Boyle in praising the high standards set by the two and their collective teams, said: 'We, the Braidwater Group management team would like to acknowledge Brian and Kevin and their respective teams for their high standards of work. They have consistently created homes of outstanding quality at Roe Wood and Beech Hill View, ensuring top-class developments with high-end finishing and brilliant customer service.
'The Group continues, as they always have, to strive for excellence, going above and beyond the assurance of building top quality homes.'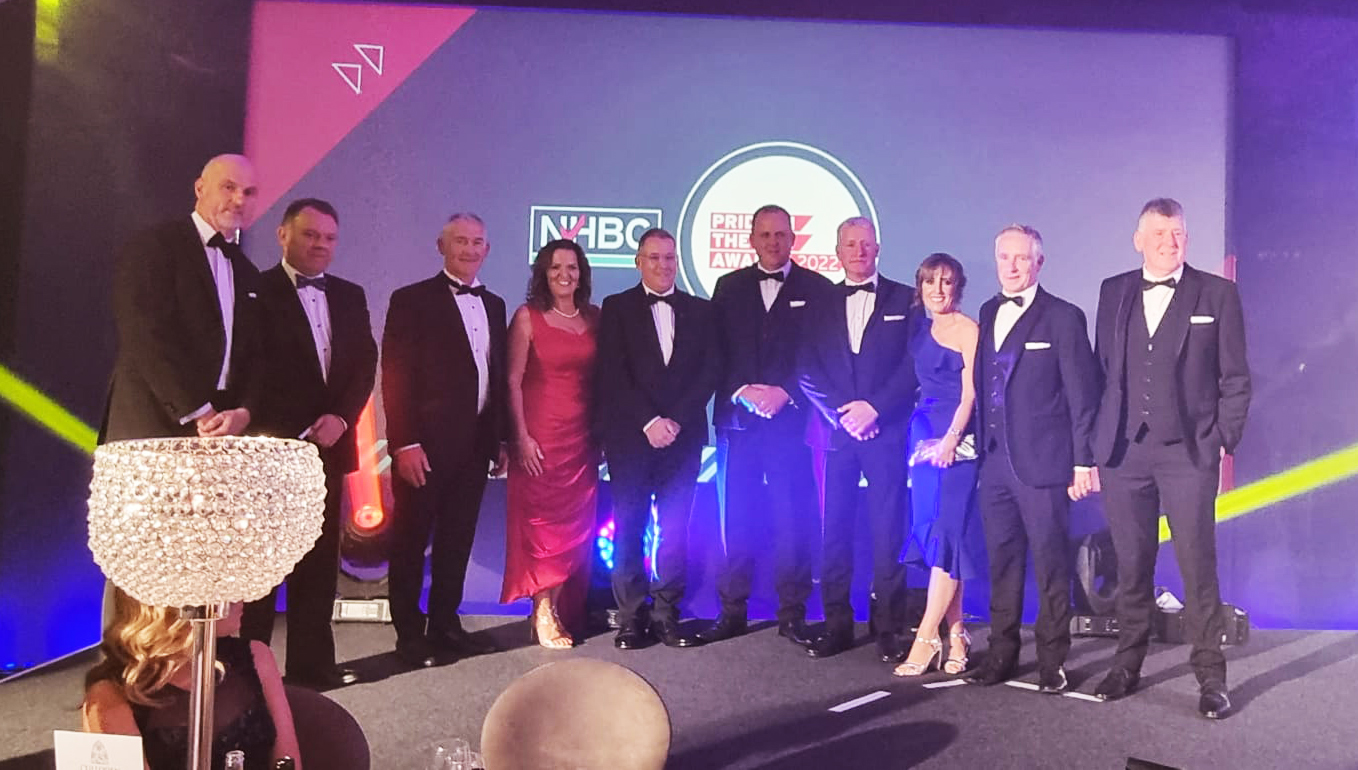 The Braidwater team and guests at the NHBC awards in the Culloden Hotel.
Speaking on the night, the two site managers, Brian and Kevin jointly praised the efforts of their respective teams.
Brian said, 'Kevin and myself would like to thank all our teams, onsite and in the office, including the sub-contractors and suppliers for their continued support, hard work and dedication, without which these awards would not be possible.'