Sunday last saw the official opening of Braidwater's new play park at the now-completed Castlehill development on the Ballygowan Road in Belfast.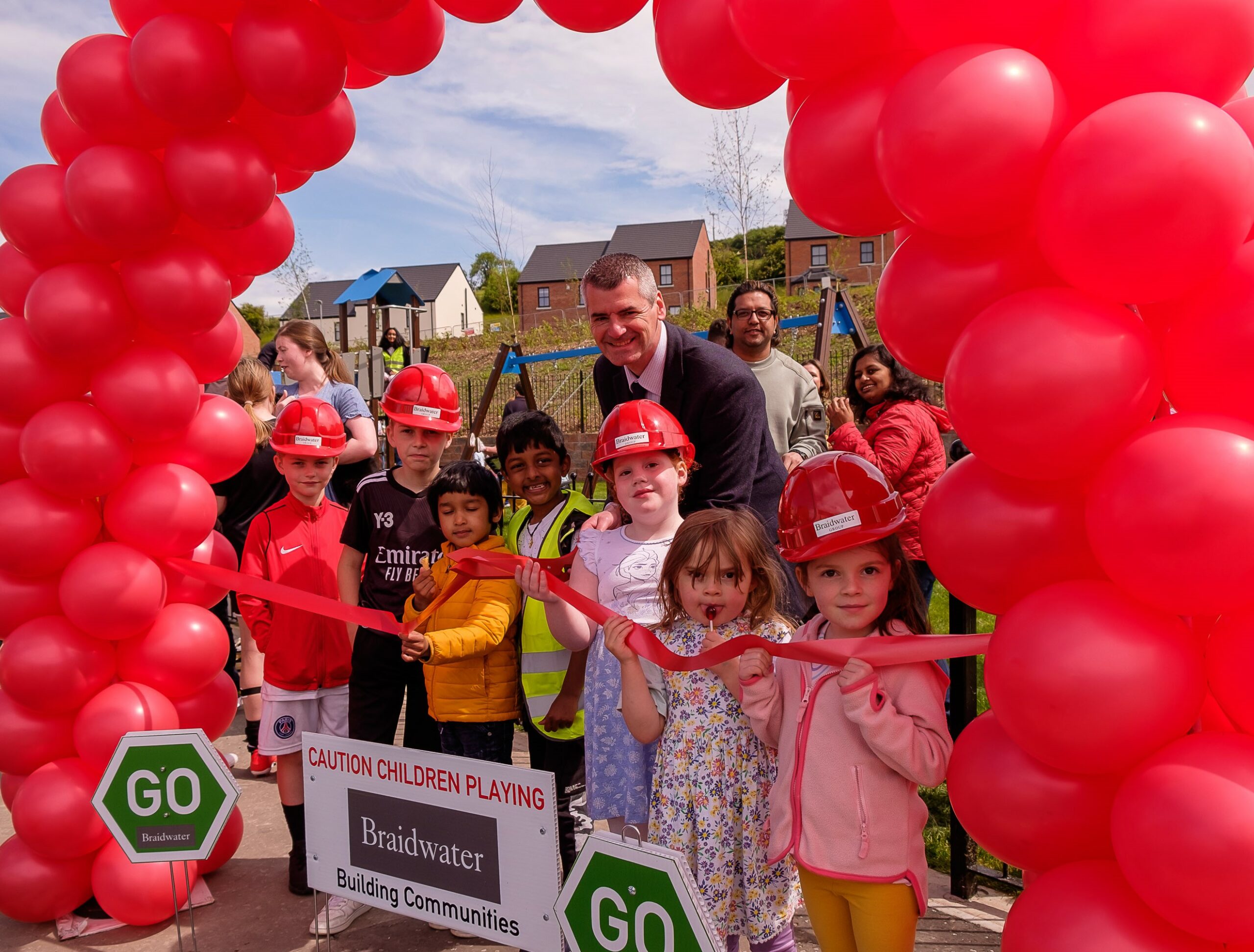 Darren Farnan of Braidwater cuts the ribbon to open the new play park in Castlehill along with happy residents.
Having recently handed over the last house in Castlehill, the play park opening marks a step closer to the full completion of the development which was four years in construction and now sees 130 new homes in the area.
During construction, Site Manager Colin Martin and his team picked up two consecutive NHBC 'Pride in the Job' awards for their incredible dedication, passion, commitment and leadership in building the highest quality homes.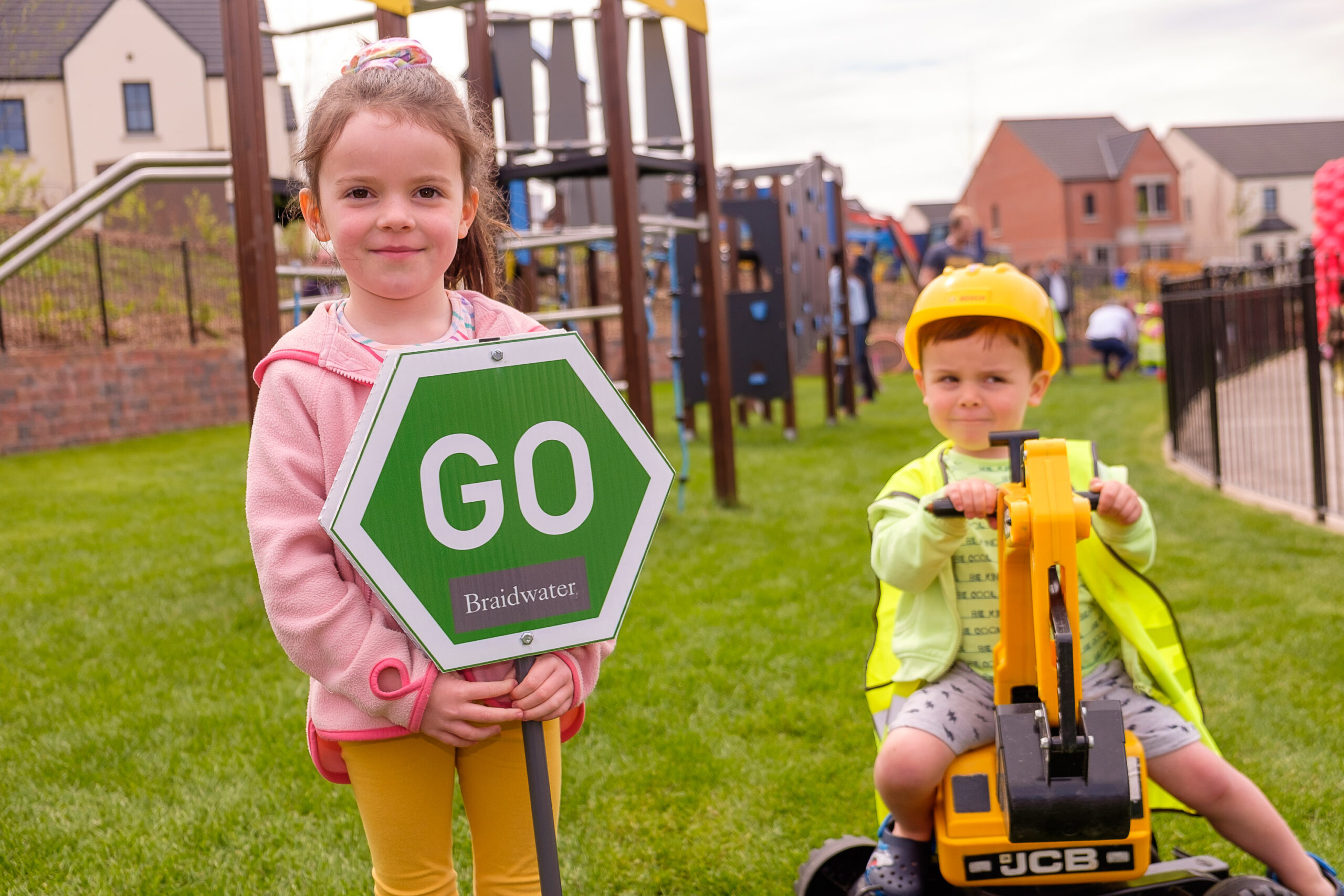 A 'stop-go' operation was in place and run very efficiently by the construction team at Sunday's play park launch.
Darren Farnan, marketing manager of Braidwater said he was delighted to be at the official opening of the play park on Sunday last and emphasised how the addition to the development would give parents peace of mind.
'The sun was shining and ice cream flowing at the play park opening in what was a glorious day to cut the ribbon and let the kids enjoy the facilities. The park looks fantastic and is ideally placed within the development giving parents peace of mind that their kids have a safe and enjoyable environment to play in.'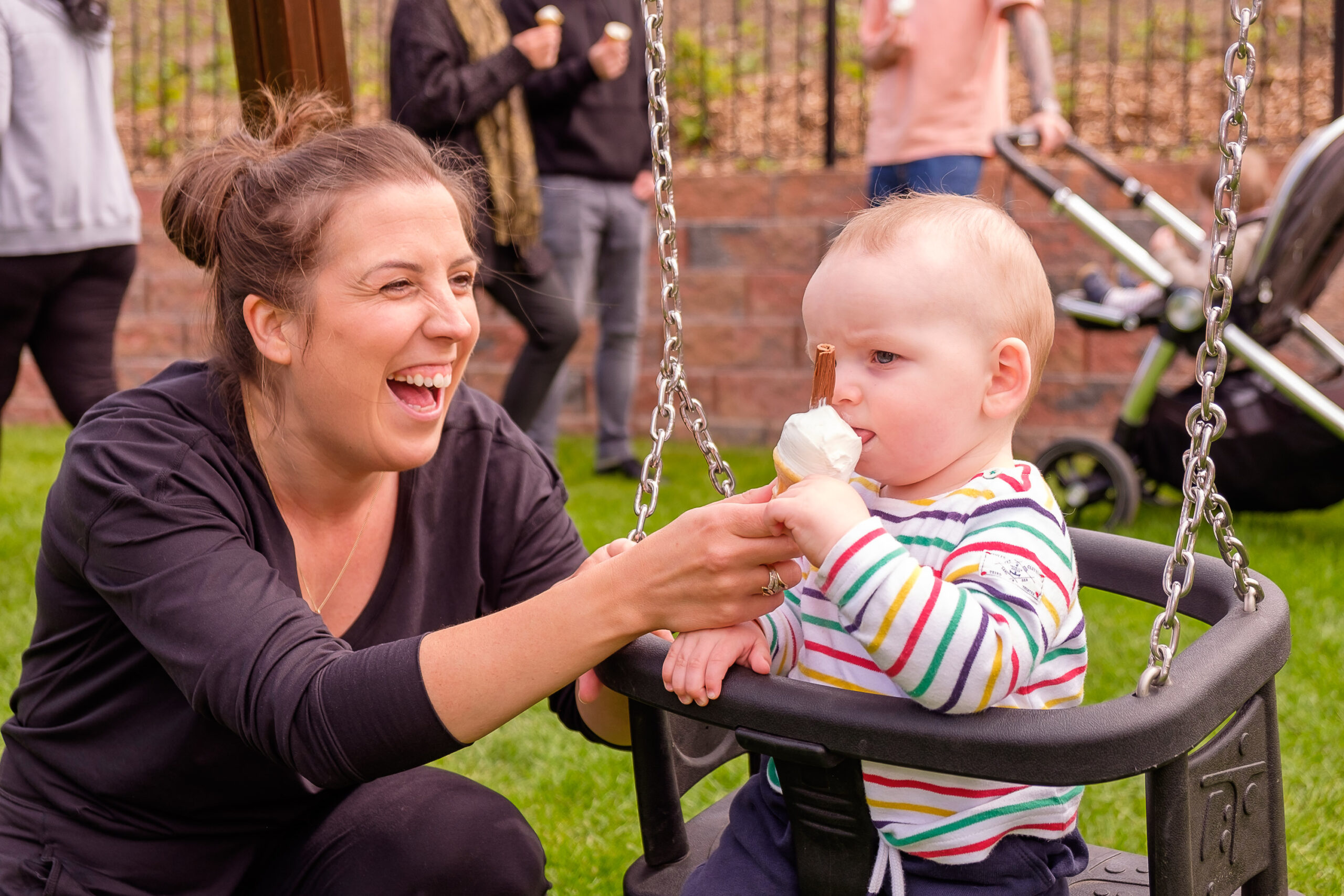 The ice cream was a big hit for all at the launch and some even opted for a taster in the first instance!
Thanking everyone who participated on the day, the Braidwater official added: 'A massive thank you to everyone who turned out to help at today's launch, especially all the young construction workers who were kitted out in Braidwater-branded hi vis vests, hard hats and stop/go signage.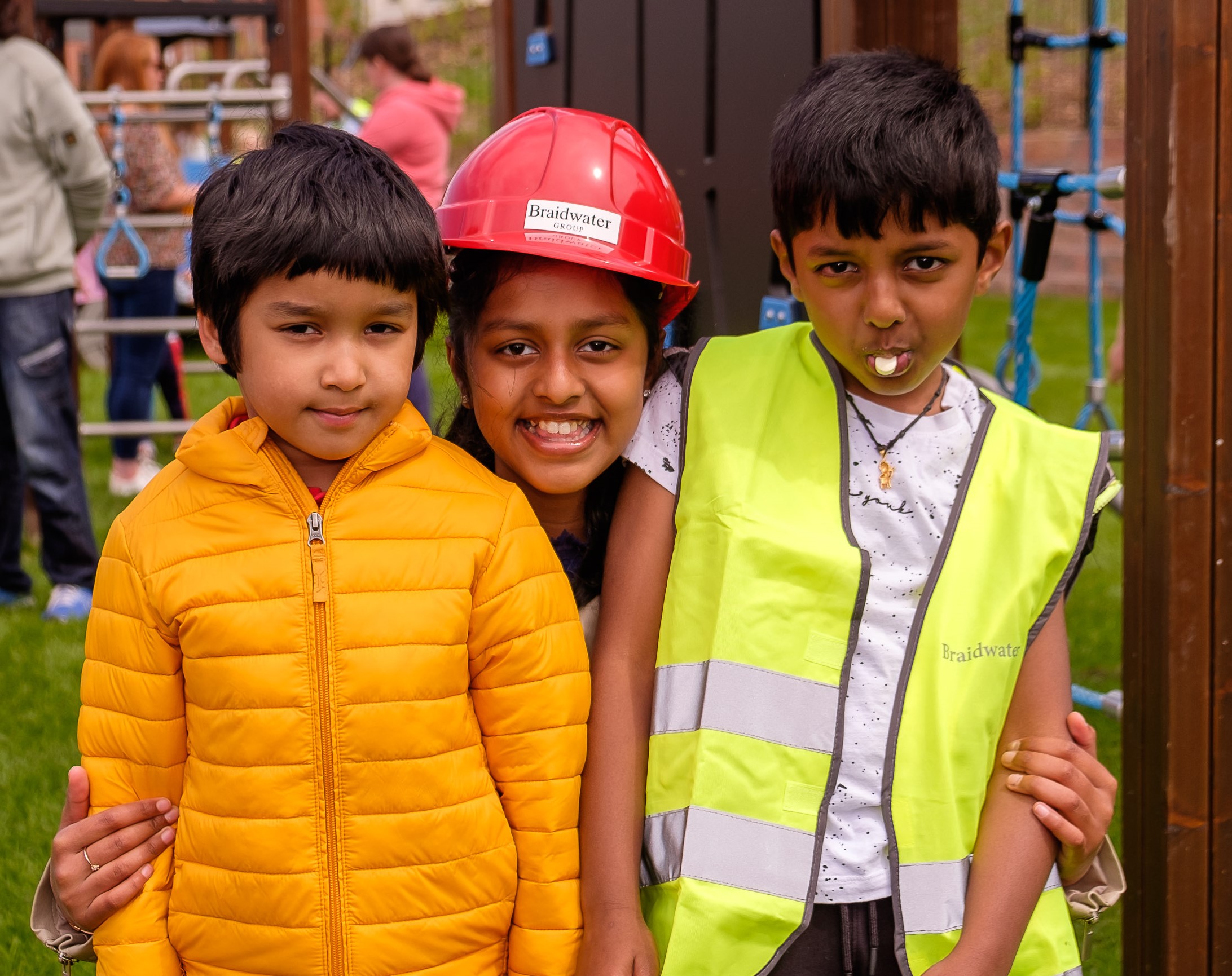 Happy construction workers taking a break from the hard work.
'I would also like to extend sincere gratitude to our site foreman Colin Martin and his team for all their hard work and effort in ensuring this was finished to the highest of standards. The development is now close to completion with Colin and the team organising the top layer of tarmac and landscaping in the open areas.'
This marks the latest development in the Belfast area by Braidwater Homes.
See our gallery of images below from the opening day: