Community spirit is alive and well throughout Braidwater's ever growing list of new developments across Northern Ireland.
Play park fun at Birch Hill in Derry/Londonderry.
From Belfast to Derry/Londondery via Magherafelt and Coleraine, Braidwater has built new developments with community and families in mind.
With facilities ranging from play parks to running tracks, the extra thought and effort put into 'building dreams,' is to the fore.
Braidwater's aim is to pay attention to the things that make home owners feel comfortable, happy and warm. Natural light, places to exercise and play, sensitive and intelligent architecture – these are the things that enable Braidwater to build homes and communities the way people want to live.
As part of the local community Braidwater also steps up when it comes to playing its part in supporting local charitable and sporting organisations. Every Christmas, the company donates to a range of worthwhile causes.
Darren Farnan, marketing manager of Braidwater stated:
''Choosing a place to live isn't a transaction, it's about making a connection that can last a lifetime. Homeowners have a certain pride and passion for the area they live in and we're finding that by going the extra mile, the community spirit sparks into life and becomes part of the fabric.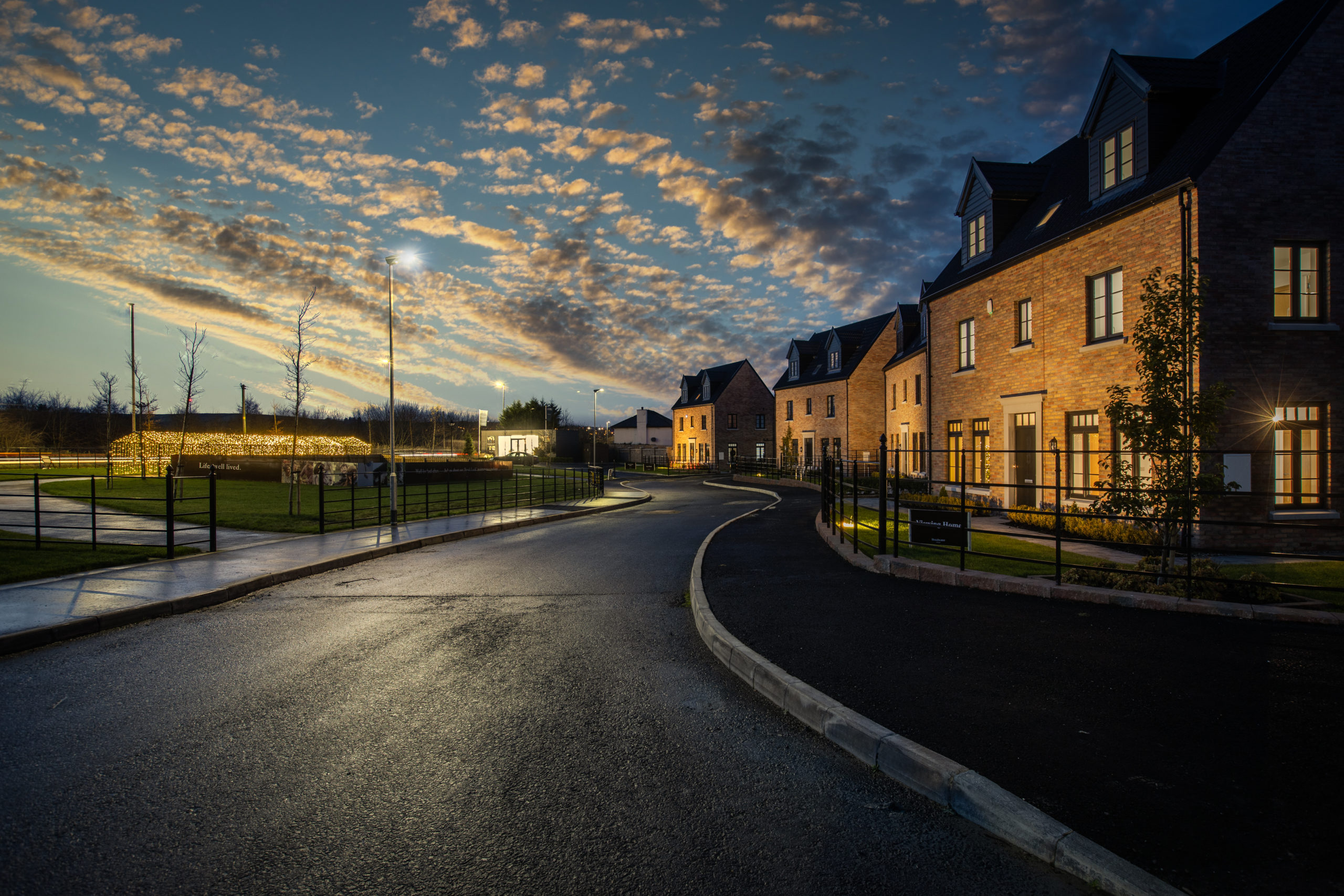 The warm inviting entrance paddock area at Beech Hill View pictured during Dec'20.
''Throughout the year Braidwater also makes contributions in areas where there is new site development. This has indeed been the case throughout the life cycle of Braidwater, with the company continuously supporting worthwhile causes.''
So if you want to be part of a community spirit, in a new housing development, then have a look at the options on offer from Braidwater. You're guaranteed you'll be part of something special, whether at Christmas time, normal time or family time…
Existing & developments coming soon:
Braidwater currently has three live developments:
Beech Hill View in Derry/Londonderry (click here to register)
Castlehill in Belfast (click here to register)
Gleann Elagh in Derry/Londonderry (click here to register)
and coming soon:
Roe Wood in Limavady (click here to register)