Community spirit is alive and well throughout Braidwater's ever-growing list of luxury developments across the whole of Northern Ireland.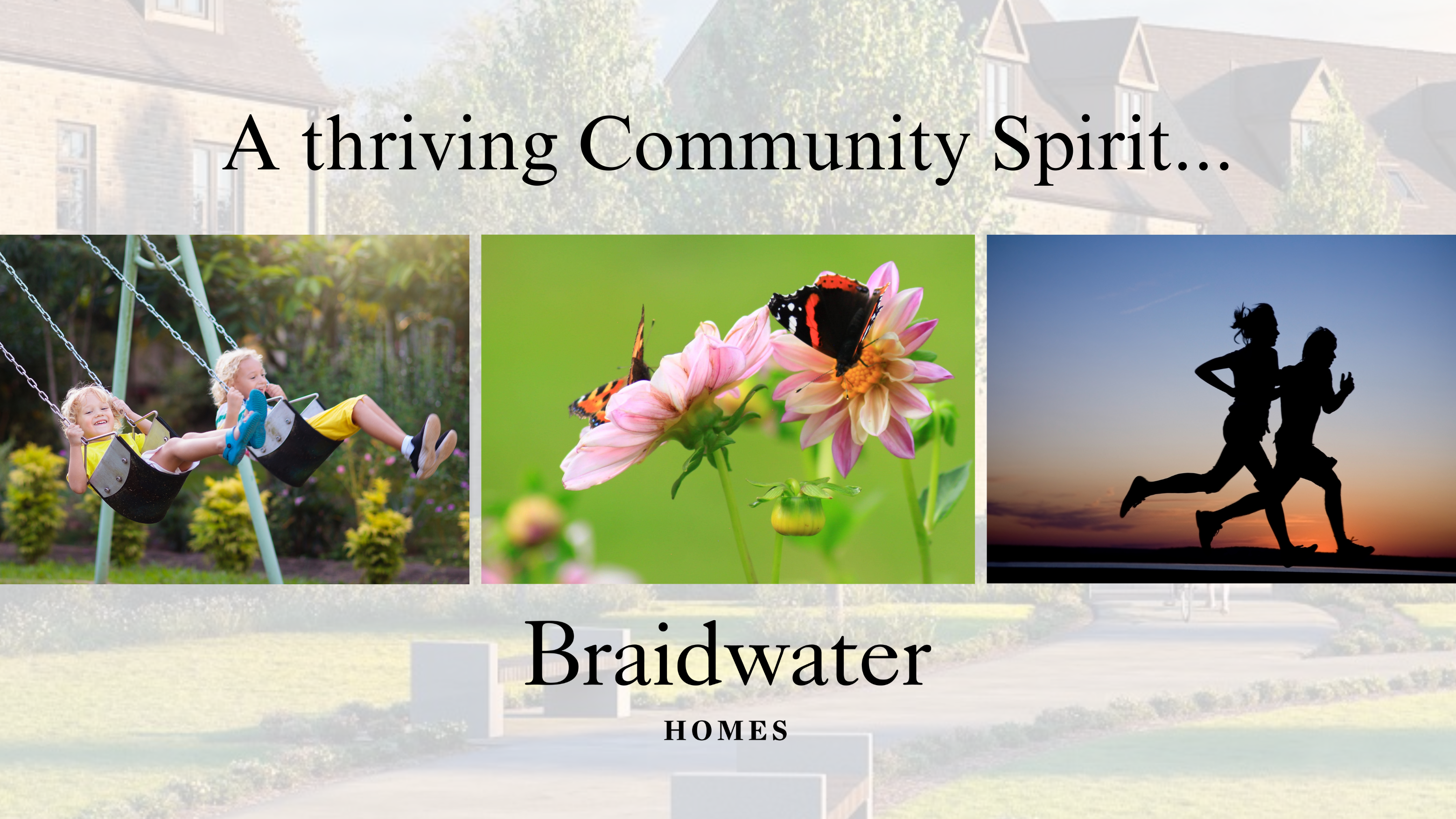 From Belfast to Derry/Londonderry via Coleraine and Limavady, Braidwater is building new developments with community and families in mind. 
All these developments include facilities that range from play parks, biodiversity gardens to running tracks and the extra thought and effort that goes in to 'building dreams,' for our house purchasers.
At Braidwater, building new homes is more than just bricks and mortar. It's also about creating thriving new communities where people can live, work and play together.
Integrated in the local community, Braidwater also plays its part in supporting local charitable and sporting organisations. Each year, the company donates to a range of worthwhile causes.
Darren Farnan, Marketing Manager at Braidwater said: 'Homeowners have a certain pride and passion for the area they live in and we're finding that by going the extra mile, the community spirit sparks into life and thus becomes part of the fabric.
'We, at Braidwater are very much at the heart of the community when it comes to house building and contributing to the areas' we build in. This has continued to be the case since the company was founded and that tradition is firmly installed in the company ethos as it endlessly supports local worthwhile causes.'
So, if you want to buy a new home & be part of a thriving new community, then look no further than the options on offer from Braidwater:
Beech Hill View in Derry/Londonderry click here
Deanery Place in Derry/Londonderry click here
Roe Wood in Limavady click here
and coming soon:
Cloughan Manor in Ballyclare click here