Cormac McCloy, sales manager for Braidwater, played a key role in making sure that our purchasers still had a smooth home buying experience during the recent lockdown period. Today he talks about the personal approach which made the difference and extra incentives which have kept interest levels high despite coronavirus.
In March of this year we weren't the only business to face a world of unknowns as Northern Ireland was placed into lockdown. There was so much uncertainty, for us and for our purchasers. We didn't know how long it would last or what new guidelines would be introduced along the way.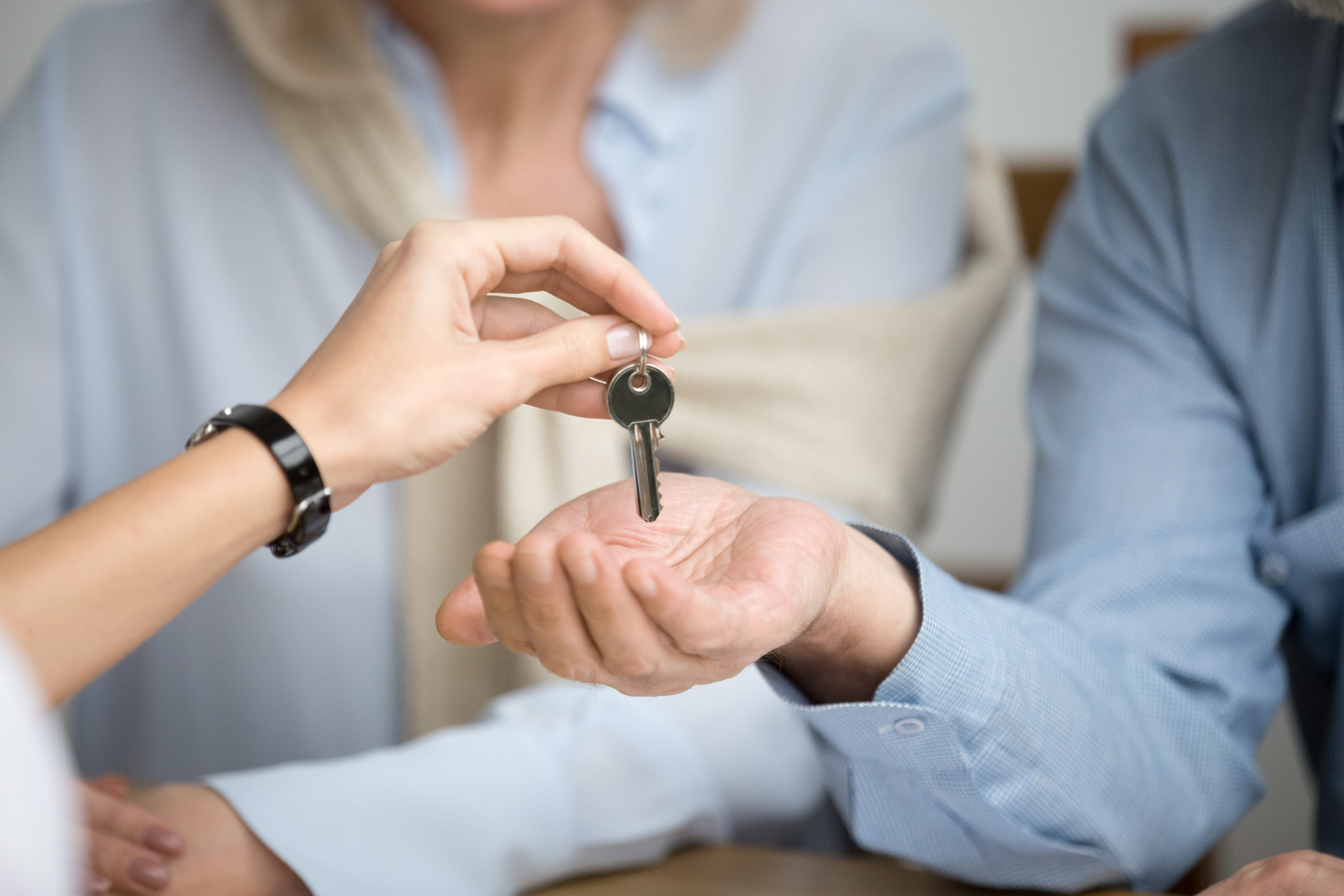 Handing over the keys to new homers wasn't that straight forward during lockdown.
Our ethos from the start was that communication was key and we wanted to let our purchasers know that we were very much in this situation together.
No-one had experienced anything like this before and we were all learning as we went along.  
SUCCESSFUL OUTCOMES
The whole team at Braidwater recognised how stressful lockdown would be for people who were perhaps already living in temporary accommodation or who had imminent moving dates with everything packed and ready to go. We didn't want to see people stuck between homes and we worked on a case by case basis to identify those who were going to be impacted the most to see how we could move the process forwards quickly. 
The closure of Land Registry was a major challenge as it meant that we couldn't register new house purchasers, but by liaising with solicitors we were able to achieve a successful outcome for many in a timely fashion. 
We are pleased to say that everyone who was due to move into a Braidwater home during lock down has now settled in.
FAVOURABLE BUYING LANDSCAPE
The whole property sector has a changed landscape to work in now, with no more open show home experiences. Instead we are adhering to all of the new guidance to ensure a safe experience for all of our interested parties and our employees. We have introduced 3-D walk throughs and video tours for all of our sites and you can also make appointments with our agents to see homes in person now. 
Since lockdown we have seen that there has been confidence in the market, with a lot of pent up demand keeping us busy through May and June. People who had been saving while working from home have the funds to proceed and they have been motivated further by extremely favourable interest rates and mortgage offers. 
EXTRA INCENTIVES
As a business we have reacted quickly in the first half of this year and we continue to listen to our customers to find out how we can help them. We have introduced some new incentives to encourage people to continue with any plans they have to move house or buy their first new home this year. 
MKB Law and Braidwater want to make the process of moving into your new home as easy as possible. We have teamed up to provide free legal fees with remote conveyancing so that geography is no longer a consideration. 
Braidwater has also become the first company in Northern Ireland to bring forward a part exchange opportunity for house movers.  
This alternative option, which will apply for properties at Beech Hill View and Gleann Elagh in Derry-Londonderry, offers purchasers the chance to secure, purchase and move into their new Braidwater home, while the company takes ownership of their existing home for future sale. 
We know that this will remove many of the more stressful elements of a house relocation, with no chains to worry about or even viewings required for your own home. 
We encourage anyone who is interested in any of these option to get in touch today by emailing sales@braidwater.com.