Neil and Catherine (pictured) may originate from different areas of Northern Ireland but their hearts are now firmly entwined with each other in Wattstown Manor, Coleraine.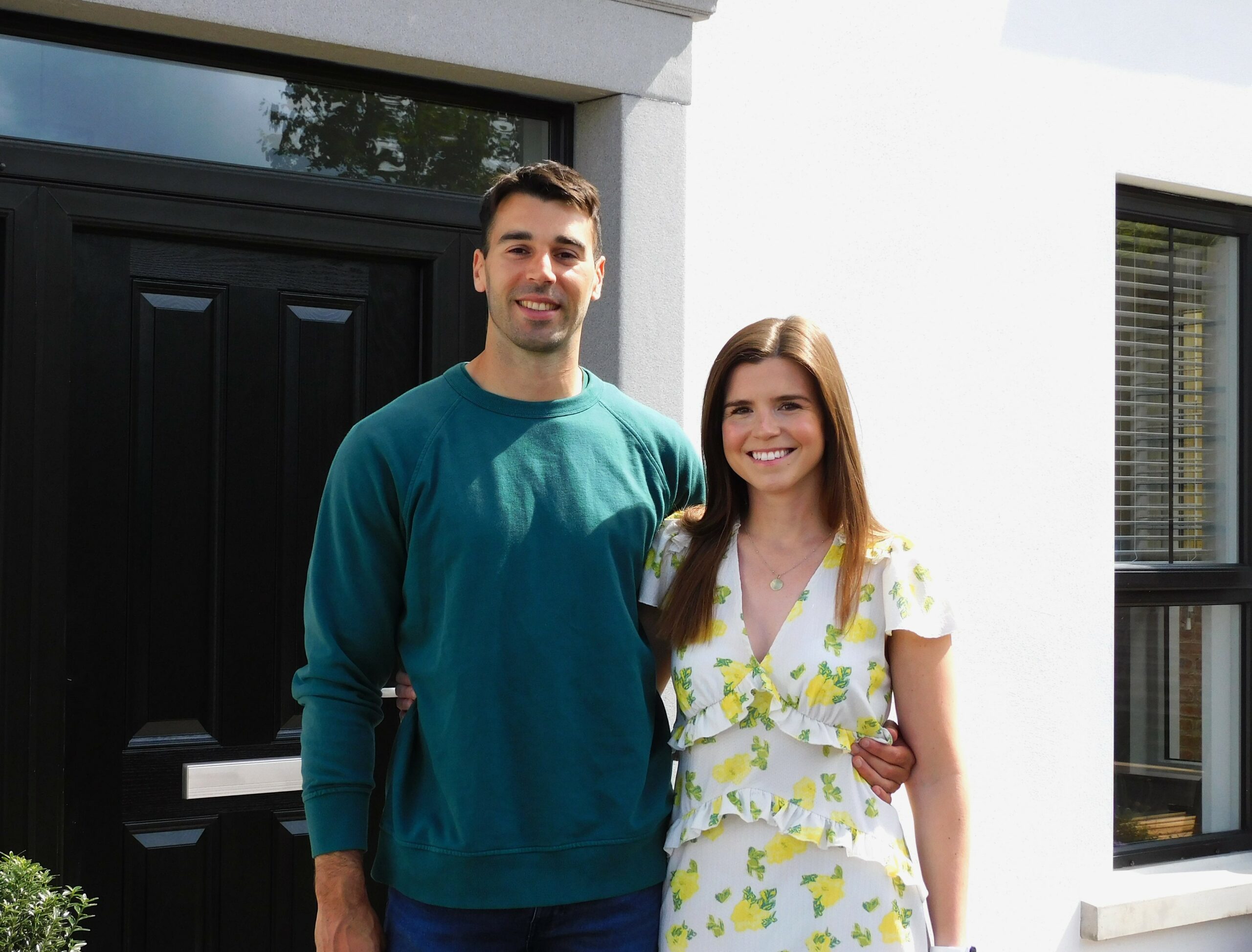 The happy couple… Neil and Catherine.
Having moved into their luxury home at the end of 2021, Neil and Catherine were 'over the moon' with finally landing their dream home together.
Neil takes up the story: 'We were struggling to find a new home in the Coleraine area and then back in the middle of 2021 an advert appeared on Bensons (Estate Agents) for Wattstown Manor. We couldn't believe how perfect it seemed for us so we registered our interest and got in touch with Lynsey from Bensons.
'We waited patiently and on the morning of the release as we had our eyes firmly set on a number of the homes, and, thankfully we were able to reserve one of them!' said Neil.
'We just knew it was for us as we talked to quite a few people in advance and we knew Braidwater was a reputable company. There has been such a good word of mouth on the high quality of their homes. It's simply been the best move of our lives!'
Having secured their dream house in Wattstown Manor, it was now over to the selection process and Lynsey of Bensons was on hand to ensure it was all carried out in a timely manner.
'Lynsey was brilliant, so informative and took us through the whole process from start to finish. The options for the turnkey selection were lovely and we had time to think about the interior design of our home.'
Originally from Omagh, Neil made the move up to the north coast to settle down with Catherine and believes the location of Wattstown Manor was perfect for their family life and work commitments.
'My work has offices in Derry and Belfast, so Coleraine is so accessible to both, and of course, on the doorstep of the magnificent north coast. You couldn't paint a better picture!
'We've noticed a massive benefit since moving into our new Braidwater home as we haven't needed the heat or electric fire since April. The homes retain the heat so well and the gas is so efficient it will all help with the increasing cost of living for all of us,' added Neil.
'The homes are spacious and there's plenty of natural light with the big windows which helps when you're working from home.'
Neil explained how the house-buying process experience was for them and what it meant to both.
'The whole process from start to finish was perfect, so seamless. From the first release of homes to the handing over of the keys. Frankie, the site foreman and team have also been brilliant and very accommodating with our requests which meant a lot to us.
'Receiving the keys to our new home was just such a fantastic feeling and we'd like to thank Lynsey, Frankie and the team for ensuring our dream has become a reality.'
Now that Neil and Catherine have settled into their new home, they both agree, it has been the best move of their lives… Another Braidwater success!