A new phase of the construction programme started last week at Braidwater's luxury 18 no. 4-bedroom detached homes at Deanery Place on the Buncrana Road with the erection of the kits and further enhanced site works.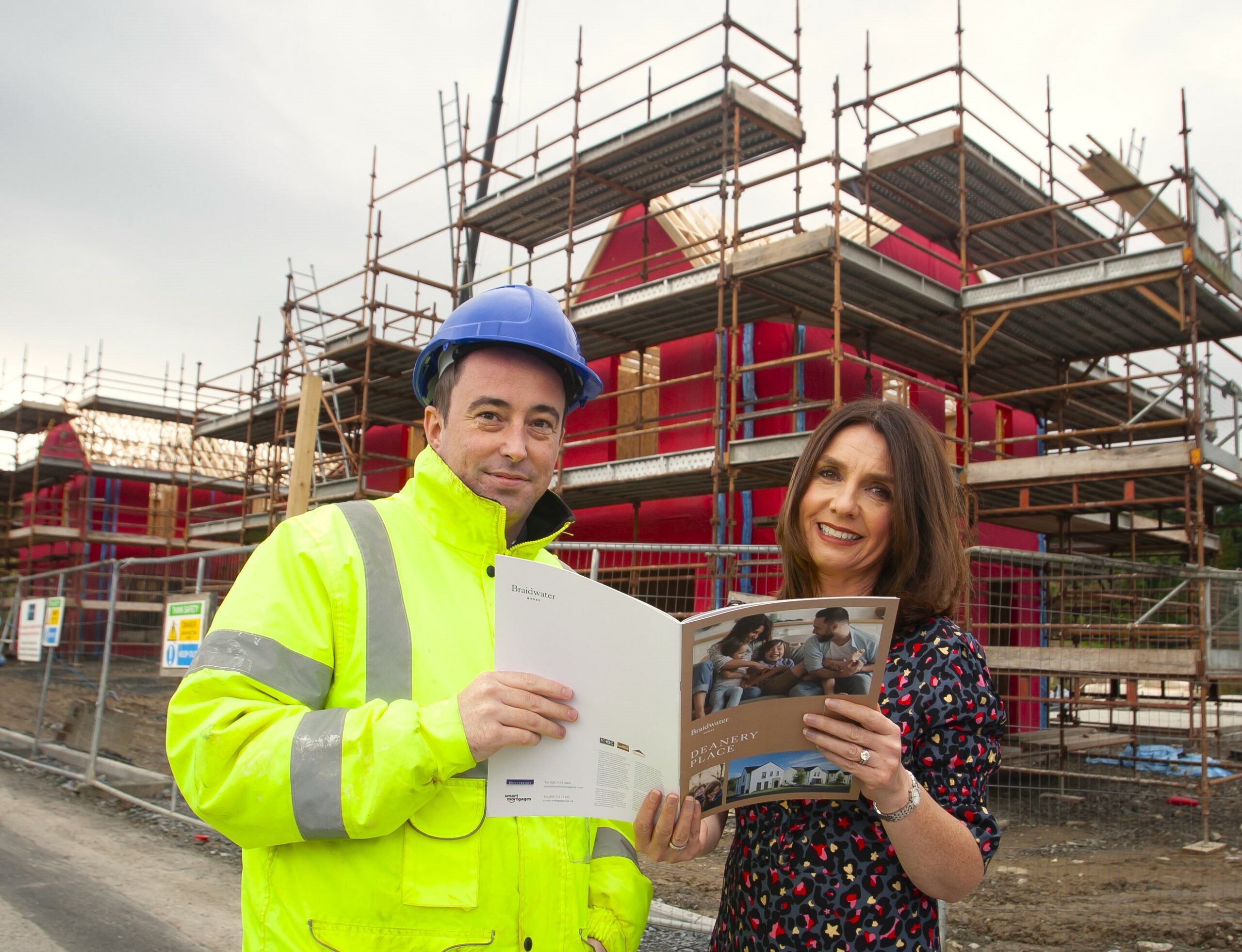 Getting an update onsite are Cormac McCloy of Braidwater and Ciara McCarron of Donnybrook.
With the kits now in place, roofing, first fix and temporary ground works will advance quickly and those that have reserved their new homes will have a completion date early in 2023.

Deanery Place at Whitehouse is a luxury private development for the Buncrana Road area of Derry and will see the 4-bedroomed luxury detached homes come with a full upgrade package included as standard.

Cormac McCloy, Sales Manager at Braidwater, explained how the process works going forward and promised that customers will love the style and finish at the new development.
He added: 'With homes reserved and site works progressing well, new home owners will be receiving their keys between early and mid-2023. This is great news for the housing market in Derry with interest rates stabilising and more confidence returning to the market.
'We're aiming to launch our show home at Deanery Place during February 2023 and we know our customers will be in awe of the style and finish on offer,' concluded Cormac.

The new dwellings at Deanery Place will come with a high-end upgrade specification as standard, offering luxury throughout the homes as well as an exterior to compliment.
Speaking this week, Ciara McCarron of selling agents Donnybrook Estate Agents, said they were delighted with the progress already made. 
She said: "We are looking forward to our first home owners moving into their dream new home. Work is progressing well and by the start of 2023 things will really come to fruition and the site will begin to emulate that harmonious and homely setting synonymous with a Braidwater new development".   
'The show home will be a big attraction and we'll also have a marketing suite on site and I'm delighted to say we're already starting to ask our purchasers to select their luxury, high quality finishes.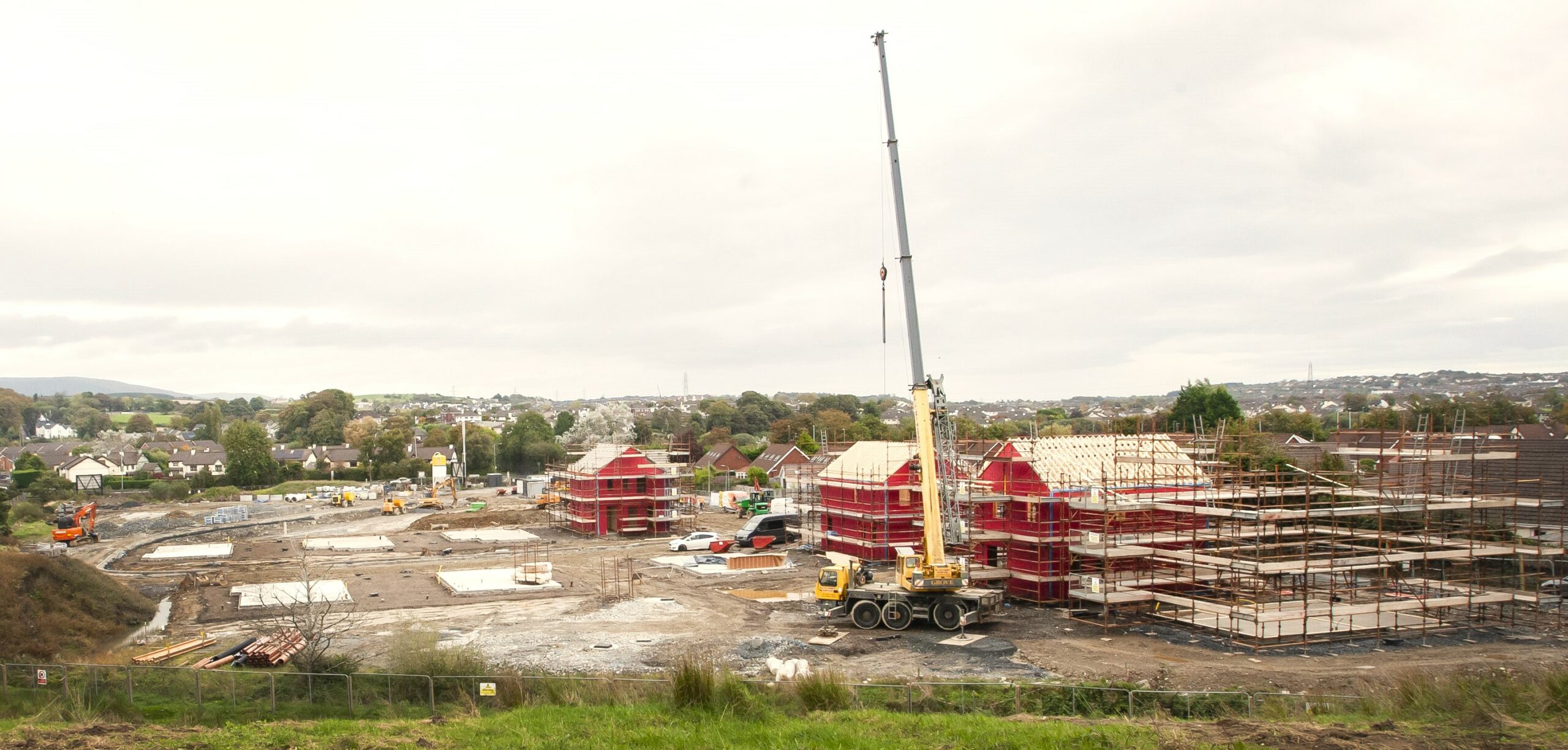 An overview of Deanery Place as the kits were craned in recently.
For further information on the luxurious Deanery Place development, please contact our selling agent Donnybrook Estate Agents on 02871 343600.