We think it is always a great time to buy a new Braidwater home, obviously, but right now it REALLY is. And here are five reasons why you should pick up the phone and set up a viewing in one of our beautiful show homes today.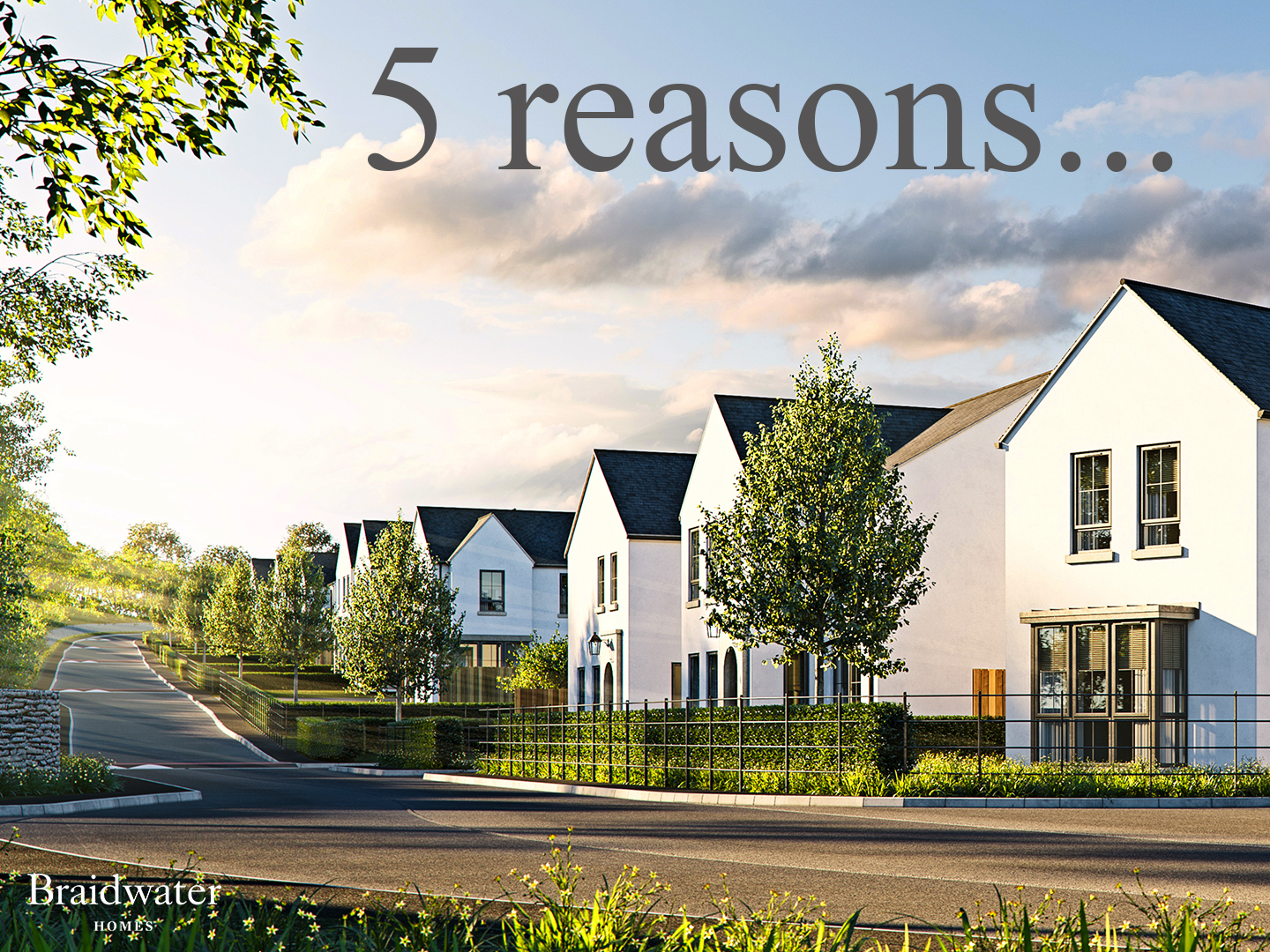 STAMP DUTY
The chancellor has announced a temporary holiday on stamp duty on the first £500,000 of all property sales in Northern Ireland.
The changes are designed to keep the property market moving following the coronavirus pandemic. This will have a big impact on the local property market and we know that it will encourage more people to come out to view houses this year. At the moment stamp duty is paid on land or property sold for £125,000 or more. However, first-time buyers pay no tax up to £300,000 and 5% between £300,000 and £500,000.
For anyone who has bought a home before, stamp duty rates are 2% on £125,001-£250,000, 5% on £250,001-£925,000, 10% on £925,001-£1.5m, and 12% on any value above £1.5m."
Chancellor Rishi Sunak said that the average stamp duty bill will fall by £4,500. And nearly nine out of 10 people buying a main home this year, will pay no stamp duty at all.
LOW INTEREST RATES
After a prolonged period of low interest rates, the Bank of England voted unanimously last week to maintain the base rate at a record low of 0.1%. We recommend that anyone who is actively looking for a new home should first speak to a mortgage advisor to find out what they can afford before they start their search.
MORTGAGE RATES
This all-time low interest rate has ensured mortgage rates have dropped as well. The average five year fixed rate dropped from 2.73% to 2.27%, from pre-lockdown levels.
On a £160,000 mortgage that works out to be around £600 cheaper per year. We expect mortgage rates to come down a bit more when banks become fully operational again. So this is all a very favourable market for people who are keen to buy a new home.
FREE LEGAL FEES
When you're ready to secure your new dream home, all conveyancing can be done remotely and at no cost to you* through our online conveyance partner, MKB law. MKB law is an established member of Braidwater's solicitor's panel who have recently developed online conveyance for new homes in conjunction with Braidwater.
MKB Law has established one of the most reliable conveyancing teams in Northern Ireland, offering practical and prompt advice province wide in relation to buying and selling residential properties.
With COVID-19, and the requirement for legal services to be delivered remotely, MKB Law is leading the way with remote conveyancing with geography no longer a relevant consideration.
PART EXCHANGE
We are the first developer in Northern Ireland to offer a part exchange opportunity.
Part exchange offers you the chance to secure, purchase and move into your new Braidwater home**, while we will take ownership of your existing home for future sale. It's straightforward and will speed up the buying process and, if your house qualifies, Braidwater will make you an offer. The process will move as quickly as you want and with no chain to stress about. You can move into your brand new home when you're ready.
Interested? You can view our show homes via 3D links which are accessible via the Braidwater Homes home page.
* applicable to Braidwater Homes' north west developments ** plot specific