Wattstown Manor in Coleraine is where Rhonda and Stephen Taggart have taken ownership of their new property recently and they can't believe 'how at home' they feel already!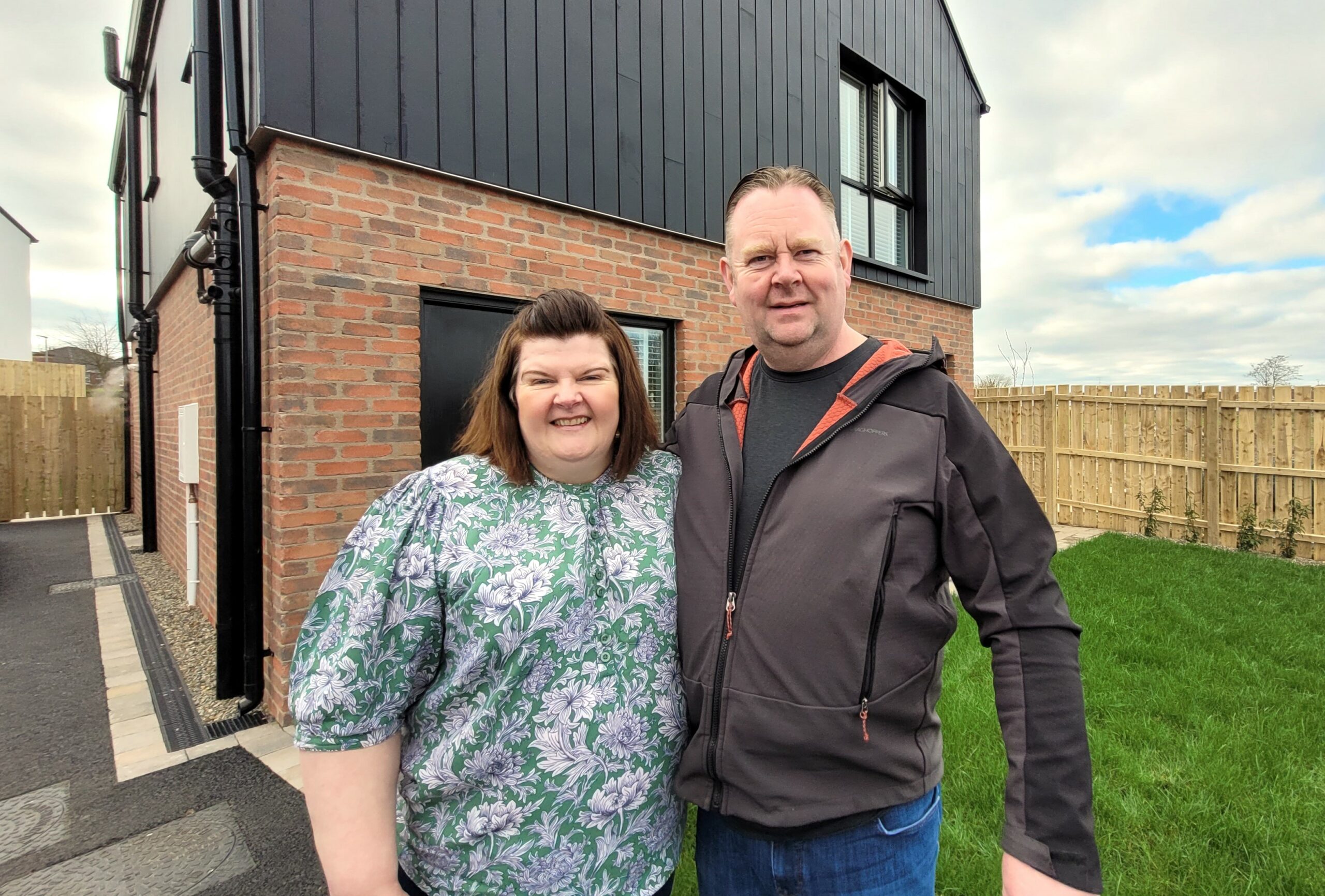 With some unpacking still to do the duo achieved what most struggle with – keeping a household going during a major move.

Moving can always be stressful but the Taggart's are taking it all in their stride in the company of their two children and pet dog.

They are over the moon and can't believe how well the home is finished, how easily it's heated, the help they've had from Braidwater staff, and the new community they're now living in.

Stephen takes up the story, 'It's absolutely amazing and we're so delighted with the quality of workmanship and finish of the house. We've been through the snagging list with site foreman Frankie and the site team and they've afforded us time and patience to ensure everything is perfect.'

The couple also couldn't get over the heat in the house, describing it like a sunroom.

'It's like a sunroom and that's when it's cold outside. We're only in the house and we know already it's going to be easy to heat.'

Originally from the general Coleraine area, Rhonda and Stephen already know that Wattstown in Knockbracken is a friendly area with a new community being created.

'We've been chatting to the neighbours and they're all lovely which makes the house in the area we've moved into even more appealing,' concluded Rhonda.

They finished by thanking Braidwater, Bensons and all involved in setting up their dream home.

'We're over the moon and would highly recommend Braidwater for anyone seeking a new home. It's perfect and it's our new home, we love it!'