Braidwater Residences for Rent was launched in November 2019 to offer discerning residents the opportunity to long term lease professionally managed exclusive homes. The first of these was located at Moncrief in Eglinton, where Joel Eakin has settled into his one bedroom apartment.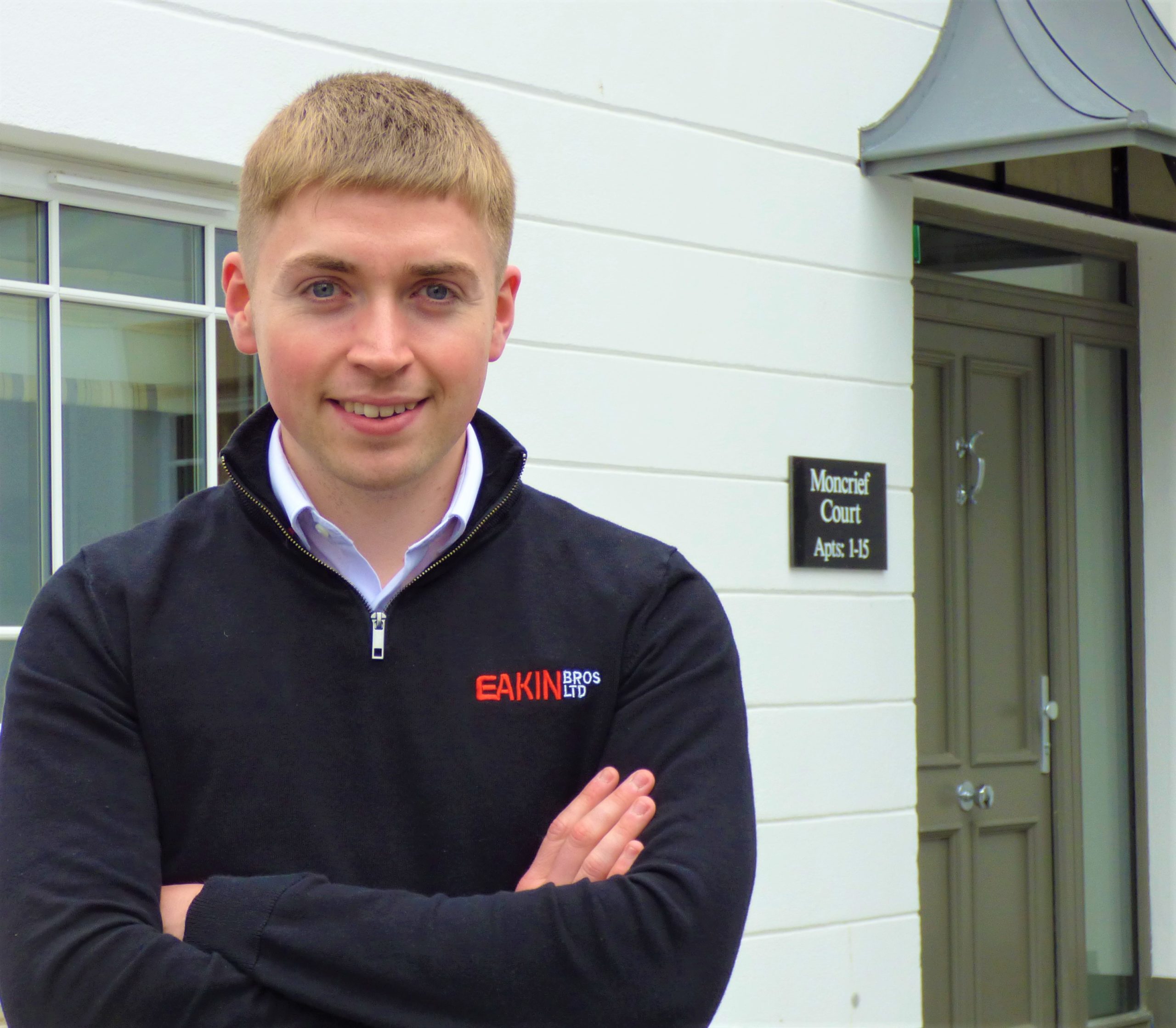 Moncrief resident, Joel Eakin
I moved into Moncrief in December of last year having chosen the apartment primarily because of its location. I am now five minutes away from my family business and just a ten minute drive from the city centre. As a young adult looking for my first place to live, these apartments were perfect. 
This development has fifteen one and two bedroom luxury apartments which have all been recently finished to a very high specification. It also has secure gated access and is professionally managed on a regular basis.
The communal areas and the gardens are kept to a high standard as part of the managed property package. I would definitely recommend this option to other people, particularly other young professionals who are looking for a place of their own. 
The space inside my apartment is bright and it is easy to manage. From my windows I am overlooking Eglinton Main Street and, close to here, there is a popular café and a cricket pitch. All of the neighbours are nice and I have a lot of friends living near-by. 
Braidwater has been very professional to work with, from the first contact when I was initially interested right through to the key handover, they have kept me up to date, making the whole process very simple. 
Further information on Moncrief
The mature setting combined with secure access offers residents a unique lifestyle in the most prominent location in Eglinton. 
High end living on flexible terms includes; luxurious turnkey finish, communal reading room, gated and secure access, communal lift, level accesses and walk in showers, beautifully landscaped and fully maintained gardens, intercom, energy efficient apartments with high ceilings. The mature setting combined with secure access will offer residents a unique lifestyle in the most prominent location in Eglinton.