Standing proud at the front of Beech Hill View are four of our most impressive houses, the 'Ash' house type. The three storey, five bedroom homes have been popular with purchasers and only one remains, plot 3. The first 'Ash' house, plot 1, is currently our viewing home and is available to see by appointment with Donnybrook Estate Agents.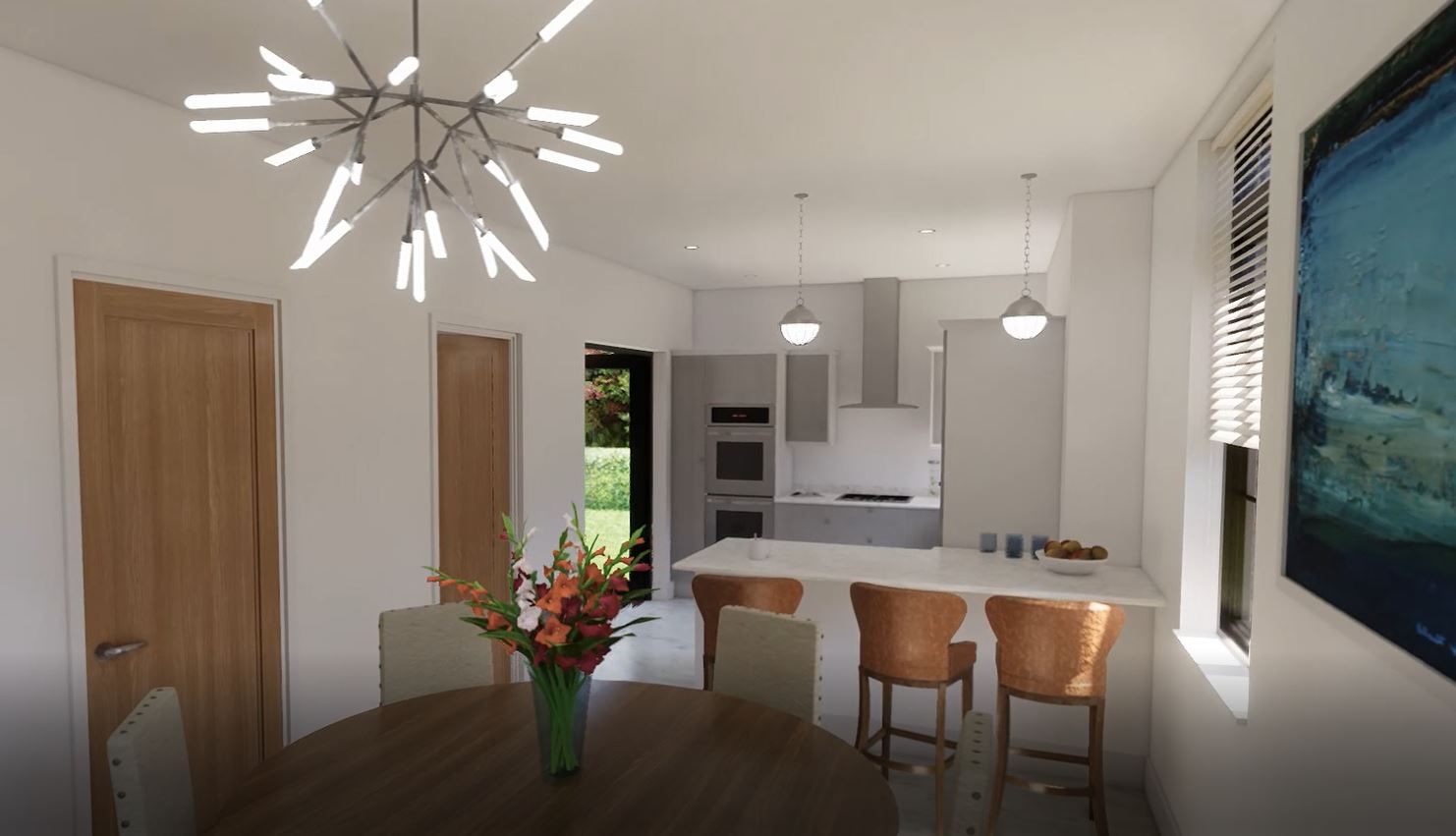 A computer generated image of the Ash house dining/kitchen area.
What makes the 'Ash' house so perfect?
Our flagship home is perfect for modern family life, with open, spacious living areas, five bedrooms, landscaped garden space, a paved driveway, a garage and much more. 
These attractive, detached, red brick homes have prime front line plots in this popular and desirable residential development. 
As part of Braidwater's turnkey package you can select certain finishing touches including the kitchen door/handles, worktop, carpet, tiles, fireplace as well as having the option to upgrade to luxury.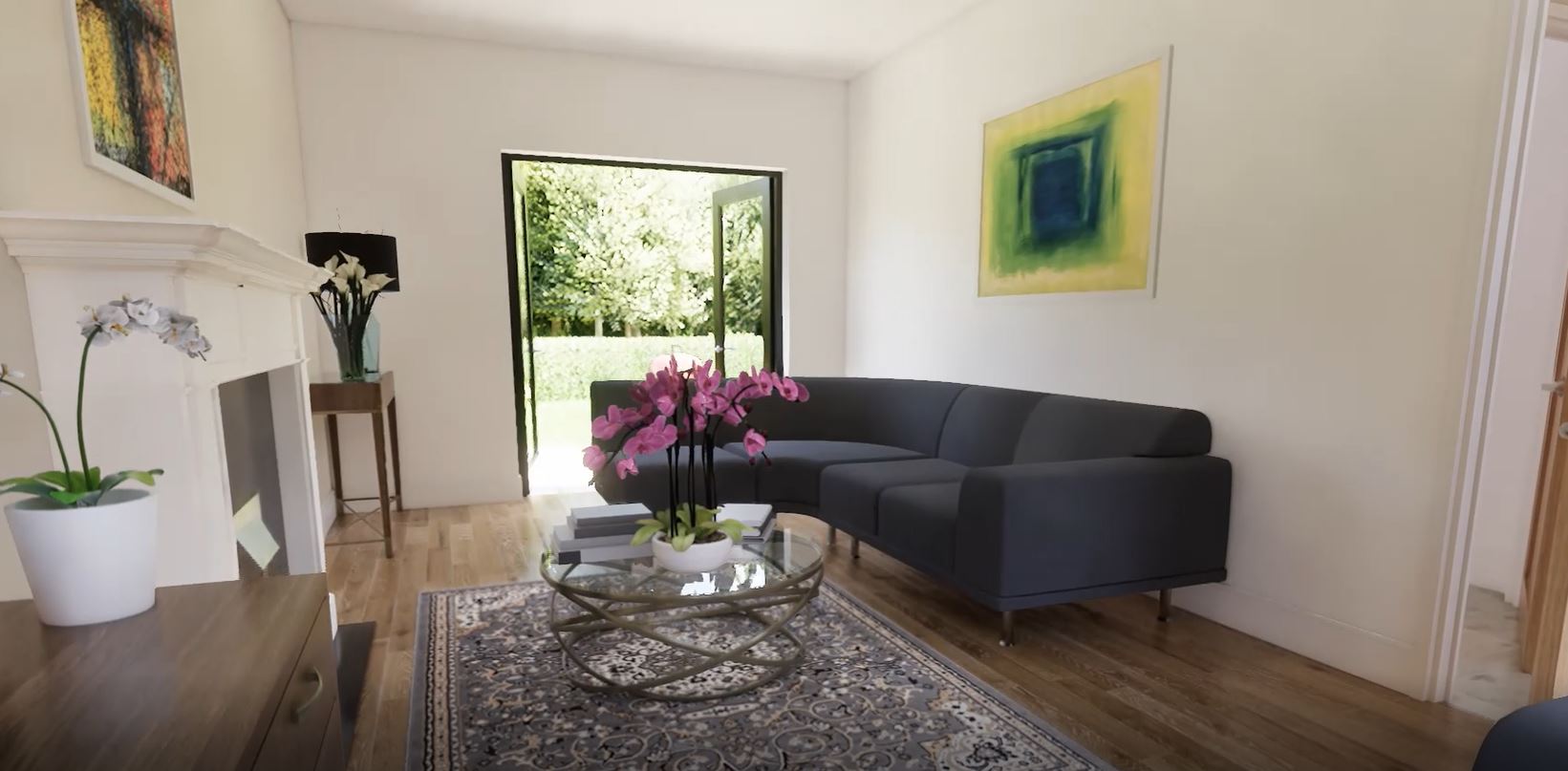 A computer generated image of the Ash house living room.
We have a tailored management company who will work with you to make sure your home meets your needs. 
All of the rooms in the 'Ash' house are bright and spacious, including the five large bedrooms, two of which come with ensuite bathrooms. 
There is an open plan kitchen and dining area, a separate lounge with a fireplace, energy efficient gas heating system with an Ariston Class One Combi Boiler, access to instant hot water, a detached garage, manicured gardens with attractive railings, paved driveways and guaranteed low energy costs.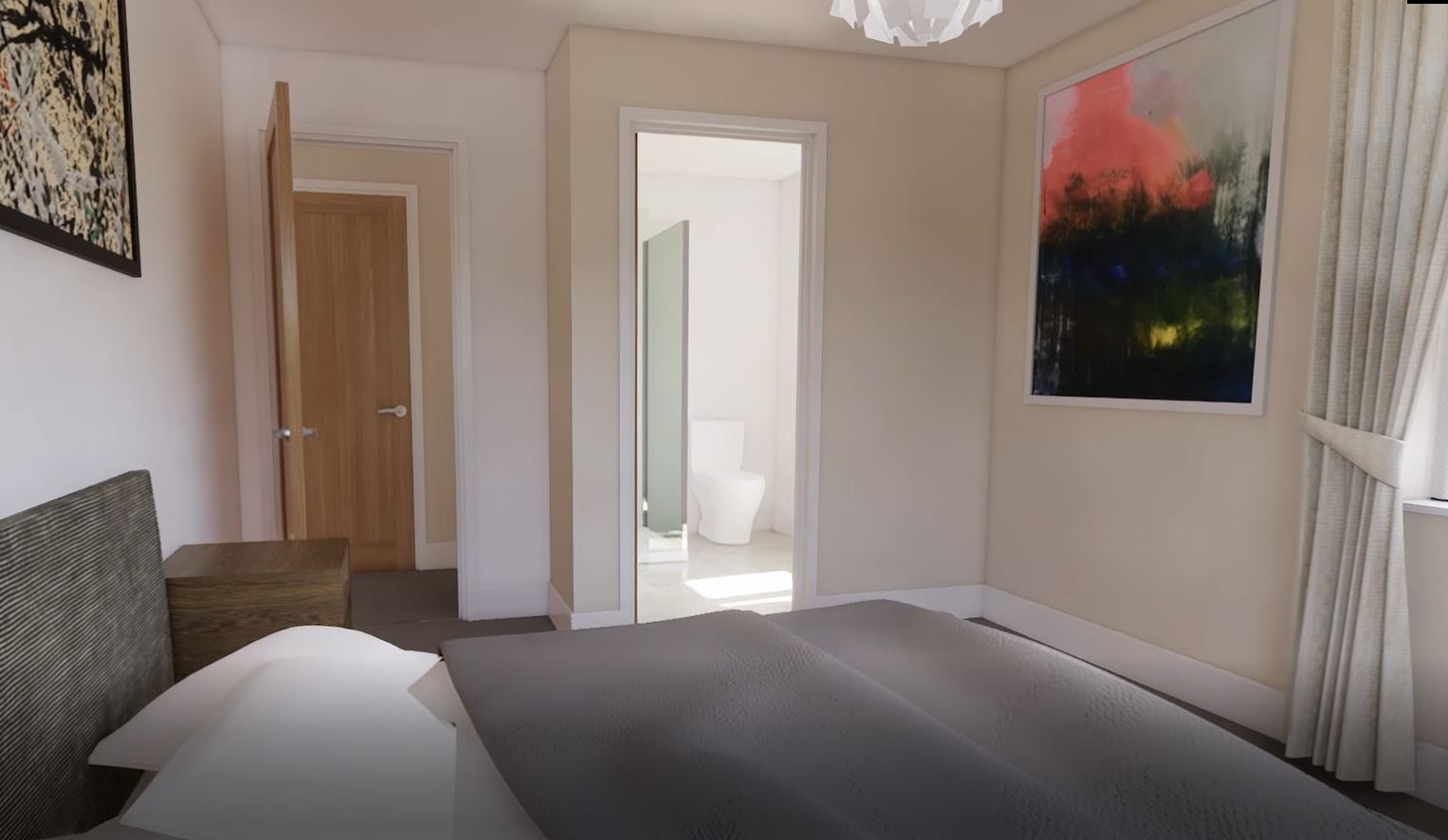 A computer generated image of the master bedroom.
Optional extras
If that wasn't enough to convince you that the 'Ash' style would be the perfect home for life, we can offer you a range of optional extras to make your new home extra special. 
To make your house smarter and safer, we can provide you with a GoKonnect package making your home security, app friendly. 
If you want to add another level of luxury to your interiors why not consider purchasing solid wood kitchen doors, Quartz worktops, a kitchen island, luxurious carpet with underlay, classical style panelled built in storage, wood style floor or stylish coving.
Darren Farnan, marketing manager, Braidwater, said: ''Priced at £255,000, there is only one of these impressive homes remaining so move quickly if you are interested. We also have two initiatives up and running currently offering free legal fees with remote conveyancing and also a part exchange offer so please contact us to discuss.'' 
For further information please contact our selling agent: Donnybrook Estate Agents on 02871 343600.