As part of the Braidwater Group's commitment to support the communities it works in, this year the company is pleased to have played a key role in supporting the Drumahoe Community Association's annual fun day.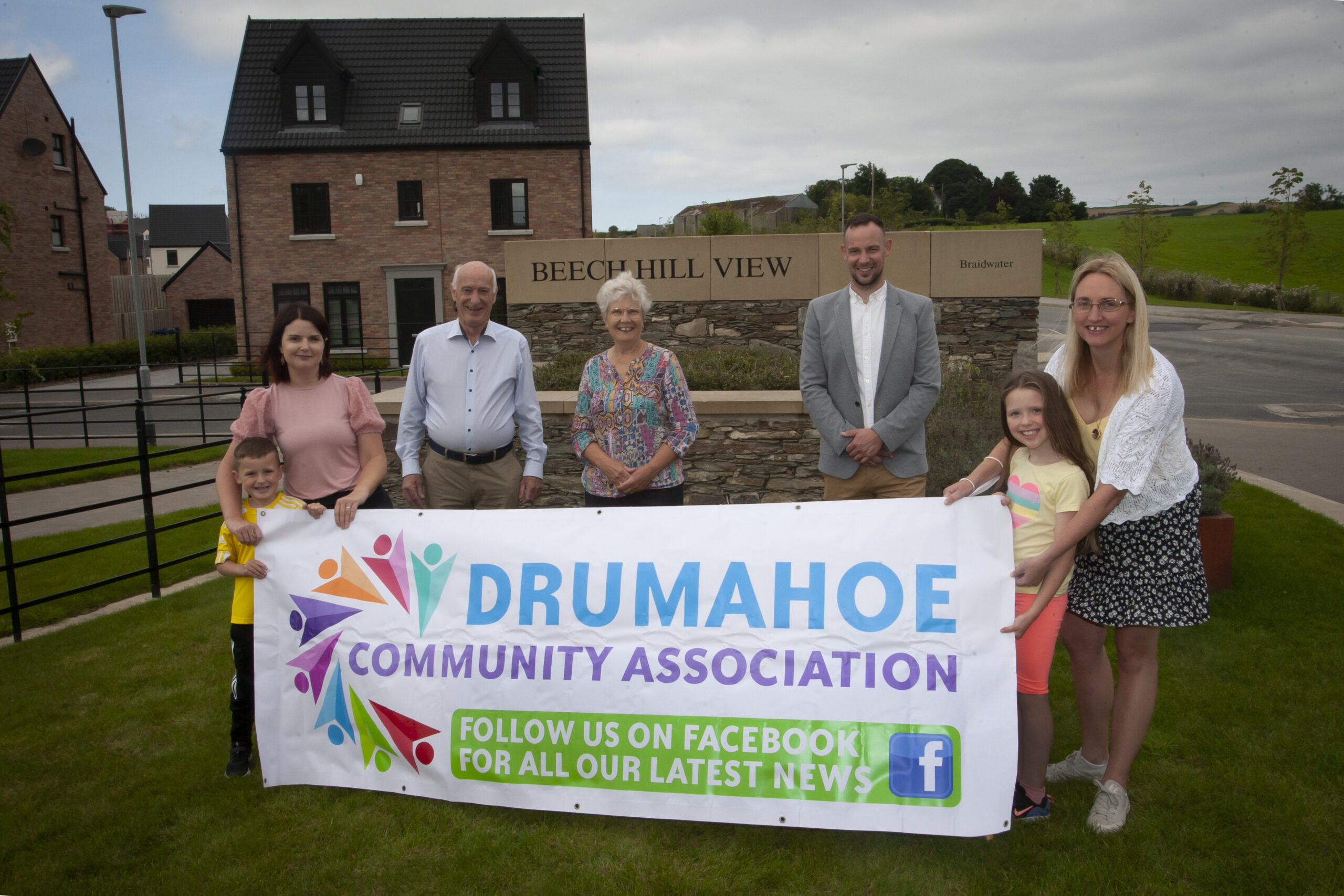 Pictured representing Drumahoe Community Association and Braidwater are (L-r): Alfie Wilson, Sarah Smallwoods, Patrick & Breda McGinnis (Braidwater), Kris Wilson, Sofia Wilson and Kitty Hepburn.
As part of Braidwater's ambition to build better communities, we support a wide range of local charitable and sporting organisations throughout the year and in addition to this, every Christmas, the company supports worthy charities that are close to the hearts of our team.
Drumahoe Community Association is a worthy recipient as it was set up to relieve poverty and sickness, assist the aged and to promote the benefit of all the inhabitants of the Drumahoe area.
Darren Farnan, marketing manager, Braidwater Group said: "Braidwater identifies with the ethos of the Drumahoe Community Association in that it was formed to provide assistance and support for everyone. We are delighted to be able to support the fun day which will bring joy to many. 
''As a business, we at Braidwater, take our corporate social responsibility very seriously and always try to provide support whether it's a fun day or assistance for the local food bank.''
Kitty Hepburn, Chair of Drumahoe Community Association said: ''We're delighted with the support and it will go a long way to helping provide a full range of entertainment and refreshments for what is a real community get-together. A big thank you to Braidwater and the team for the support and we welcome everyone to come along and have a very enjoyable experience this Friday.
Fun day
The Drumahoe Community Association fun day is a free event which takes place on Friday 10th September from 2-6pm at the playpark. A full range of activities will be available for all ages as well as some light refreshments.