Braidwater's luxurious development Gleann Elagh in Derry/Londonderry, has been shortlisted for the Private Housing Award in the 2022 CEF Construction Excellence Awards.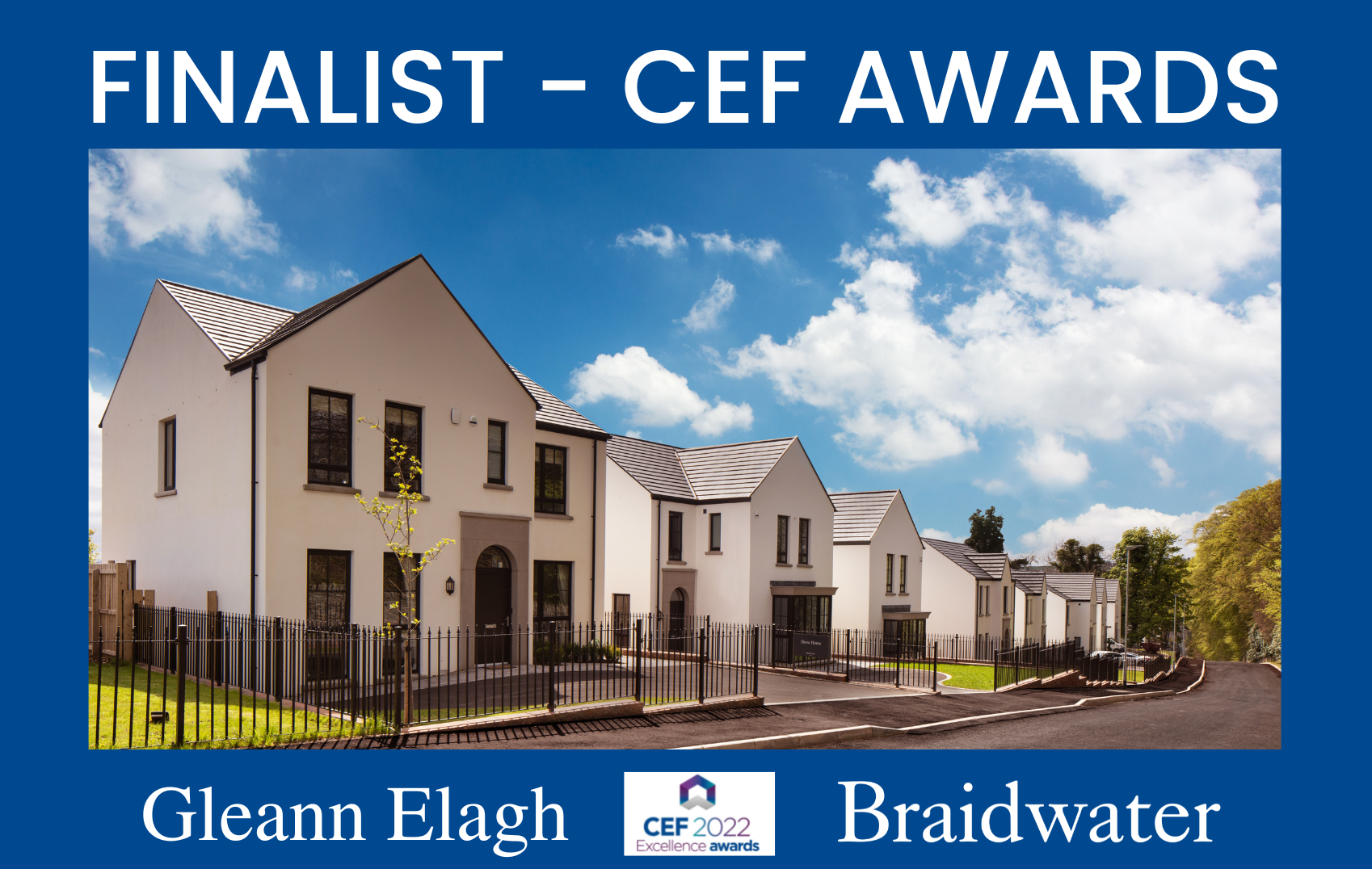 For over 20 successful years, the CEF Excellence Awards have been the most prestigious event in the Northern Ireland Construction calendar. 
Gleann Elagh, on the Upper Galliagh Road in the west of Derry, comprises 21 detached homes laid out in a traditional avenue style. Sheltered by private land populated with mature beech trees, Gleann Elagh is a haven of tranquillity with its own personality and community ethos. 
The four-bedroom detached homes at Gleann Elagh are classically styled, with four different house types offering a variety of architectural detailing. Modern construction techniques give a robust build quality as well as offering excellent insulation and energy efficiency. 
Darren Farnan, marketing manager of Braidwater Homes, said: 
''We're thrilled that our luxurious development Gleann Elagh has been shortlisted for the CEF Private Housing Award. A big thank you to Martin Donaghy, site foreman, and his team for their excellent workmanship and quality of homes and all the off site staff for their dedication and hard work.
''We'd also like to thank all the subcontractors and suppliers for their continued hard work and cooperation plus Oakland Estate Agents who marketed and sold all the homes in a professional manner.''
The CEF awards showcase the best of the construction industry in Northern Ireland and the winners of the private housing award will be announced at a prestigious gala awards event in October.