Derry-Londonderry is experiencing an extensive period of growth and prosperity as investment in the city goes from strength to strength. 
The new £27m North West Transport Hub, which opened to the public late last year is expected to enable greater co-ordination between rail and local and cross-border bus services, including a greenway link to the city centre and Foyle Street Bus Centre via the iconic Peace Bridge.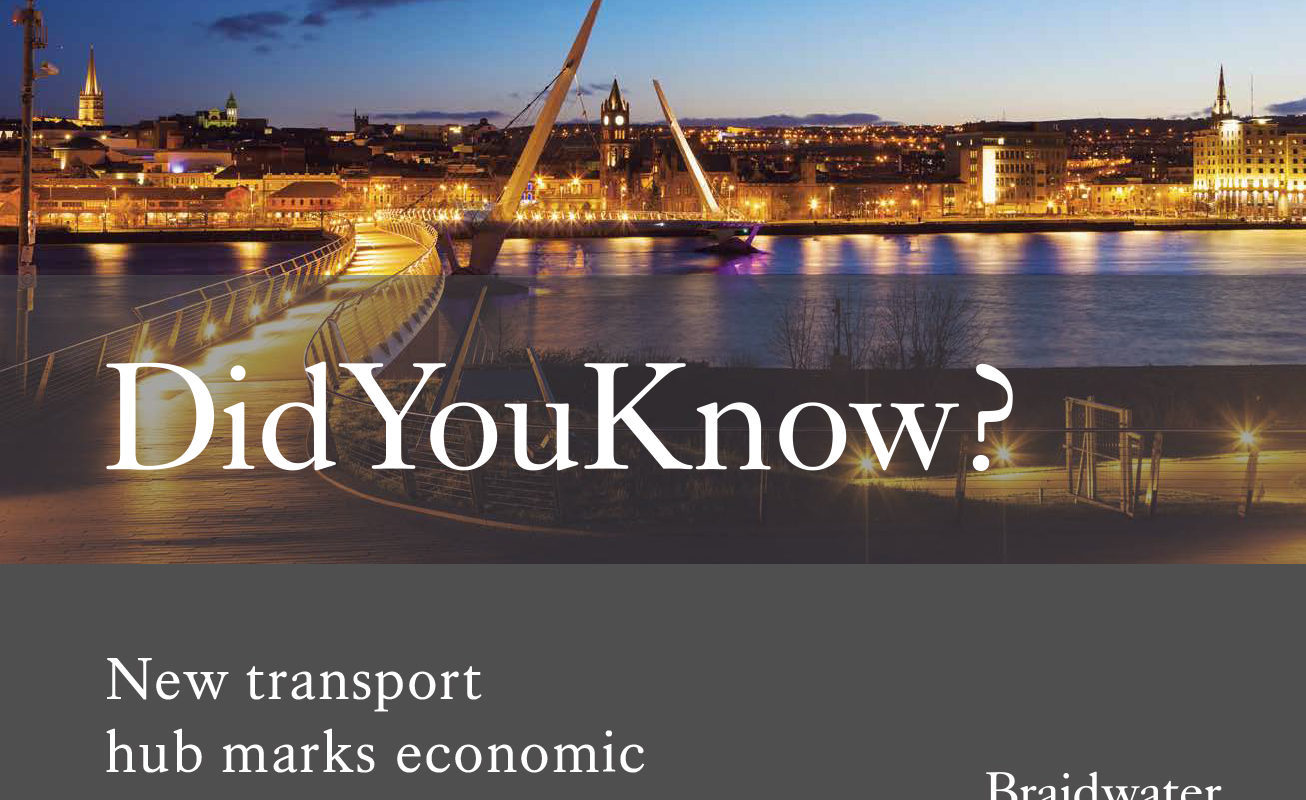 It has been funded by the European Union's Interreg programme and managed by the Special EU Programmes Body. Derry and Strabane District Council, the Department for Infrastructure and the Department for Transport, Tourism and Sport in the Republic of Ireland provided additional funding to the project.
Derry's Mayor Michaela Boyle said the hub would further "act as a catalyst for development in the Waterside area of the city".
An additional £50 million of funding is also earmarked for the A5 Western Transport Corridor to improve connections Dublin and the border counties to the North West.
The city's economy has been attracting attention for some time now following a series of high profile investment from FDI companies. US engineering company Terex recently opened a new factory in Campsie as part of a £12m investment bring 100 jobs to the area over four years. 
Also late 2019 cyber security firm MetaCompliance revealed that it will invest more than £4.5m and create 70 local jobs paying an average of £27,000 which ensures the local economy maintains its healthy status.  
The surrounding area is also getting a boost thanks to the Derry and Strabane Rural Partnership Scheme, a £2.5 million investment which is on track to create over 130 new jobs for rural businesses in Derry and Strabane.
Darren Farnan, marketing manager for Braidwater, said:
"As the job market in Derry continues to strengthen, we have noticed an increase in demand for our homes and particularly those which are ideally located to serve professionals who are working in Derry. The city is experiencing a very exciting time, with more global companies setting up bases here and a wealth of entrepreneurial spirit launching interesting start-ups in a range of sectors. We would encourage anyone who is considering a relocation to Derry to contact us to explore options for residential accommodation in the city."