Published this weekend, the 23rd annual Sunday Times Virgin Atlantic Fast Track 100 league table ranks Britain's private companies with the fastest-growing sales.
Leading housebuilder the Braidwater Group, which ranks at No 55 nationally, is the only Northern Ireland headquartered company to feature in the list, compared to four last year.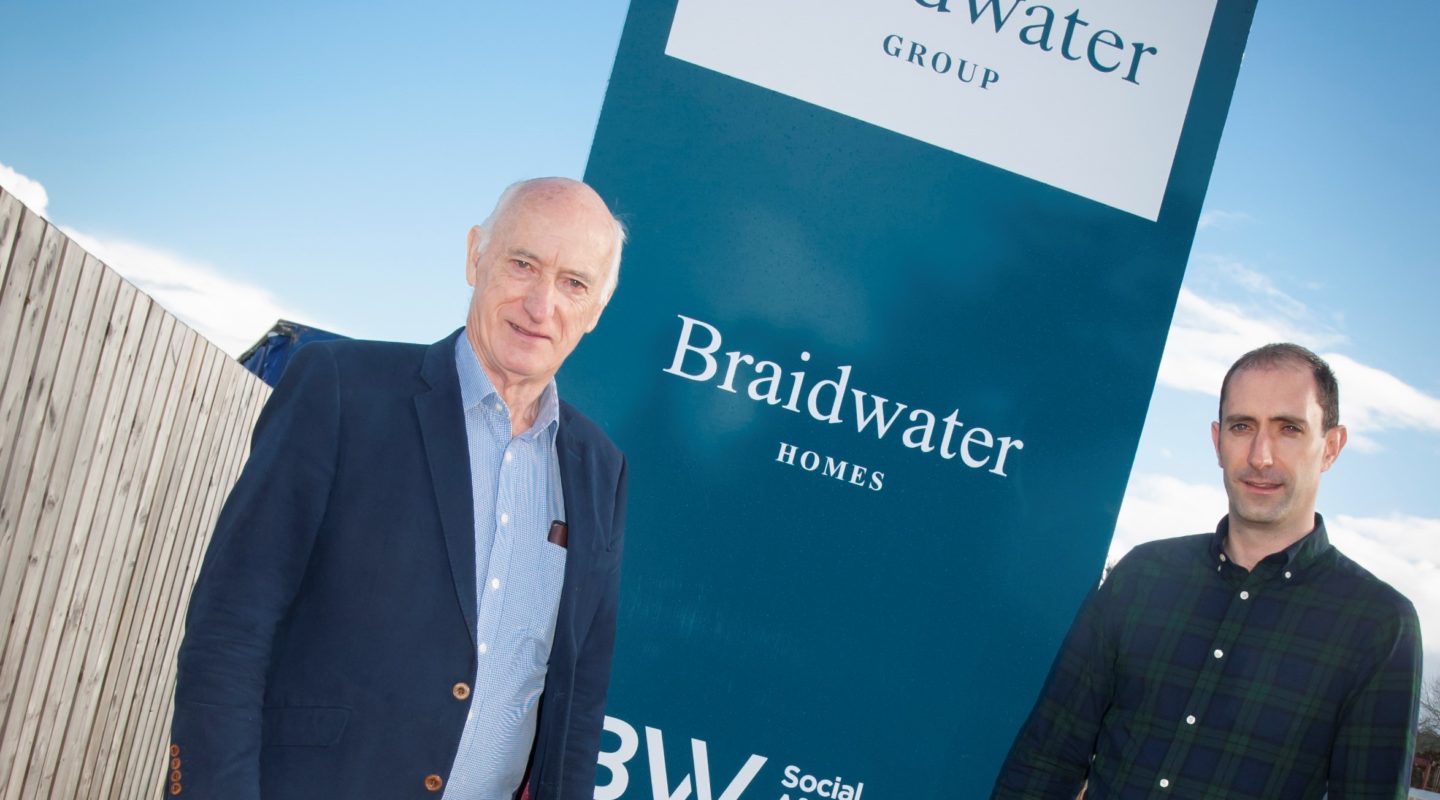 Patrick and Joe McGinnis of the Braidwater Group
Set up by managing director Joe McGinnis and his father Patrick McGinnis, it has secured three rounds of investment from growth-capital firm BGF to help it build more homes across Northern Ireland. Over the past three years sales have grown an average of 58% a year, reaching £34.9m in 2019, and further consolidation in 2020 will see revenues rise to in excess of £40m+.
The Braidwater Group appears with businesses from around Britain, including fitness clothing retailer Gymshark, beauty products retailer Revolution Beauty, and brewer BrewDog. Past stars include chip designer ARM, which featured in 1997 with sales of £17m, floated and was acquired by Japan's SoftBank in 2016 for £24bn; and mixer drinks maker Fever-Tree, which floated in 2014 at £154m and is now worth £2.6bn.
The Fast Track 100 is sponsored by Virgin Atlantic, Barclays, BDO, BGF and N+1 Singer, and is compiled by Fast Track, the Oxford-based research and networking events firm.
Sir Richard Branson, founder of Virgin Atlantic and Virgin Group, which has supported Fast Track 100 for all 23 years, said:
"While these are uncertain times, there is one thing I am certain of: entrepreneurs are the ones driving innovation, chasing improvements and challenging the norm. There are so many inspiring examples of this on the Fast Track 100 league table and it's heartening to see the power of entrepreneurship to create jobs and positive change across the United Kingdom."
Located in Eglinton and with operations throughout Northern Ireland, the Braidwater Group has over 40 years' experience in the industry. The company currently has eight 'live' developments with close to 1,000 private and social homes in construction throughout Northern Ireland, and over the next three years a pipeline of over 2,000 homes.
Joe McGinnis, managing director of the Braidwater Group said:
''To feature in the Fast Track 100 is an acknowledgement of the hard work and commitment from all involved at the Braidwater Group. Alongside our reputation and integrity, our performance and the success of our business is down to our staff, suppliers and sub-contractors, so I'd like to take this opportunity to thank everyone for their effort and contribution.
"'Over the next few years the Group's growth plans will focus on the greater Belfast metropolitan area and we intend to build a high quality commercial team specifically in the area of contract management."