What a year it has been for young couple Jacqueline Gracey and James Carson. They moved into their new home in Castlehill, Belfast last September and also tied the knot in June to make it a dream year on a few different levels!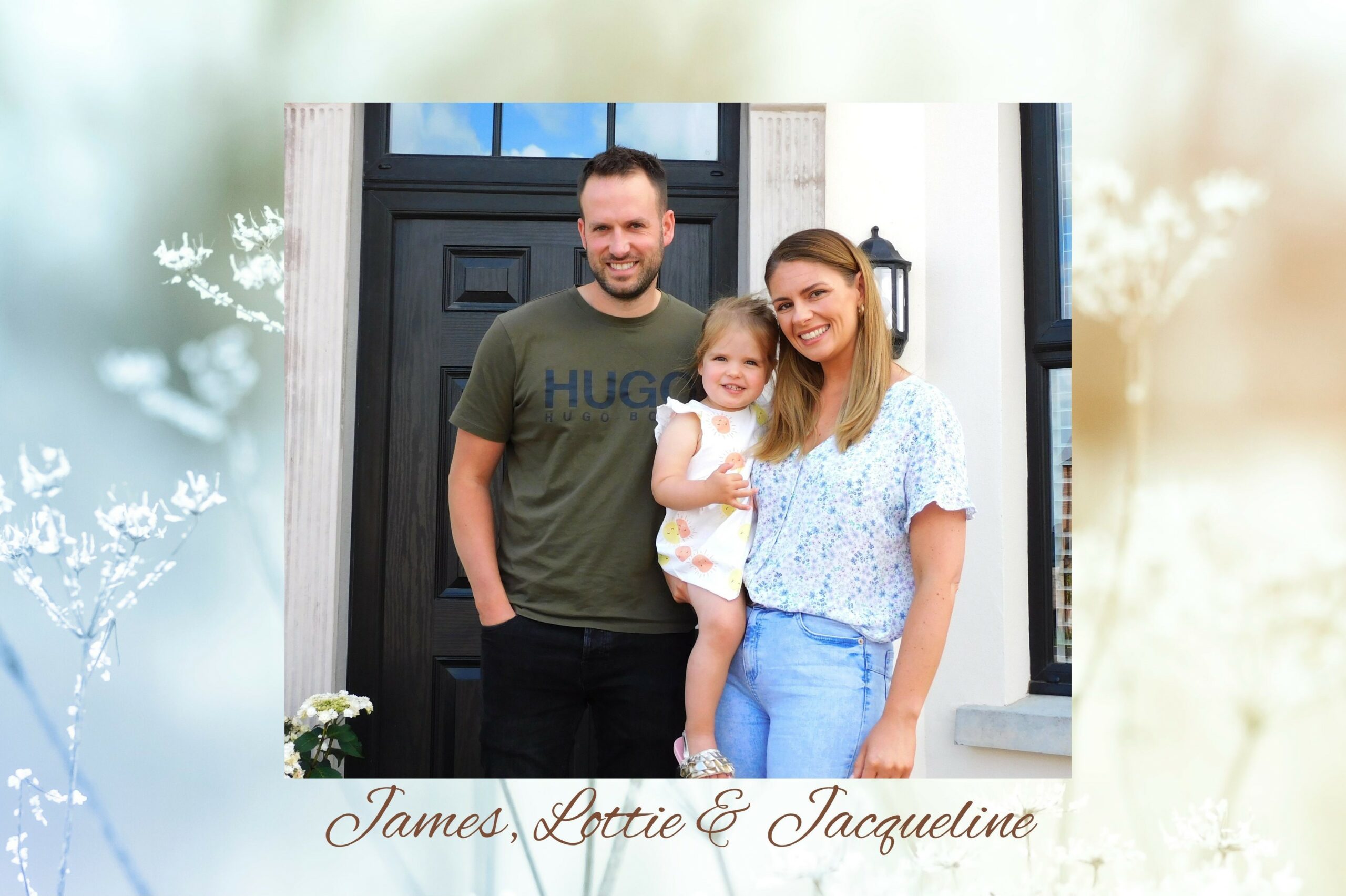 Originating from Castlereagh, Jacqueline and James only live a few minutes away from their home places, family, friends and the amenities they've grown up in. That included a nursery for young daughter Lottie and a future primary school in years to come.
With the happy twosome now well settled into their new home, James explained what the move really means to them.
'From first agreeing and buying our new home, to choosing our turnkey selections, to requesting personal specific additions/adjustments, our experience with Braidwater and Simon Brien Residential has been smooth and seamless.' 
Praising the assistance on offer during their move and since, James emphasised: 'There has always been someone available to answer any queries we have, with a prompt response at all times, including Louise in customer services.
'Furthermore, since we have moved in, Colin, the foreman from Braidwater, has been great onsite, alongside any of the other tradesmen who we have required assistance from.'
It wasn't all plain-sailing before the move though as Jacqueline and James battled the lack of space in a two-bedroom apartment during the Covid lockdown.
'It was a nightmare during Covid in our two-bedroom apartment as we had Lottie. Space was tight and we worked from home. It was a struggle just getting some space to ourselves,' said James.
'We have lived in Castlehill for almost a year and we absolutely love our new home. It has fantastic space and a superb finish – our home is brilliant and everything we wanted and expected.'
Describing the environment in Castlehill as a friendly and welcoming area to live in, James said: 'The development has a real family-friendly feel and, despite the impacts of Covid and restrictions etc, it feels like its own growing community – perfect for our wee family to grow up in.'
Now that they've found their feet and things are returning to normal after Covid, the couple are really enjoying their new surroundings as Jacqueline acclaimed: 'We couldn't believe how smoothly the process to buy the house was during Covid with the completion date even pulled forward a slight bit. The house and the development are so homely and we love everything about it from the quality of the build to the design of the development and the playpark which is perfect for our wee Lottie. It's also a very friendly diverse community which is brilliant.'
And in summing up her feelings, Jacqueline couldn't hide her delight with the location. 'It's so handy yet semi-rural. We can even hear the sheep in the adjacent field throughout the day which gives us a tranquil, happy, homely feeling.'