The Logue family moved into their dream Braidwater home shortly before Christmas and have already settled into their new surroundings.
Caomhan, along with his wife Melissa and two sons aged six and ten, moved into the show home on Braidwater's Birch Hill site on the Belt Road in Derry on December 13, after falling in love with the development some months ago.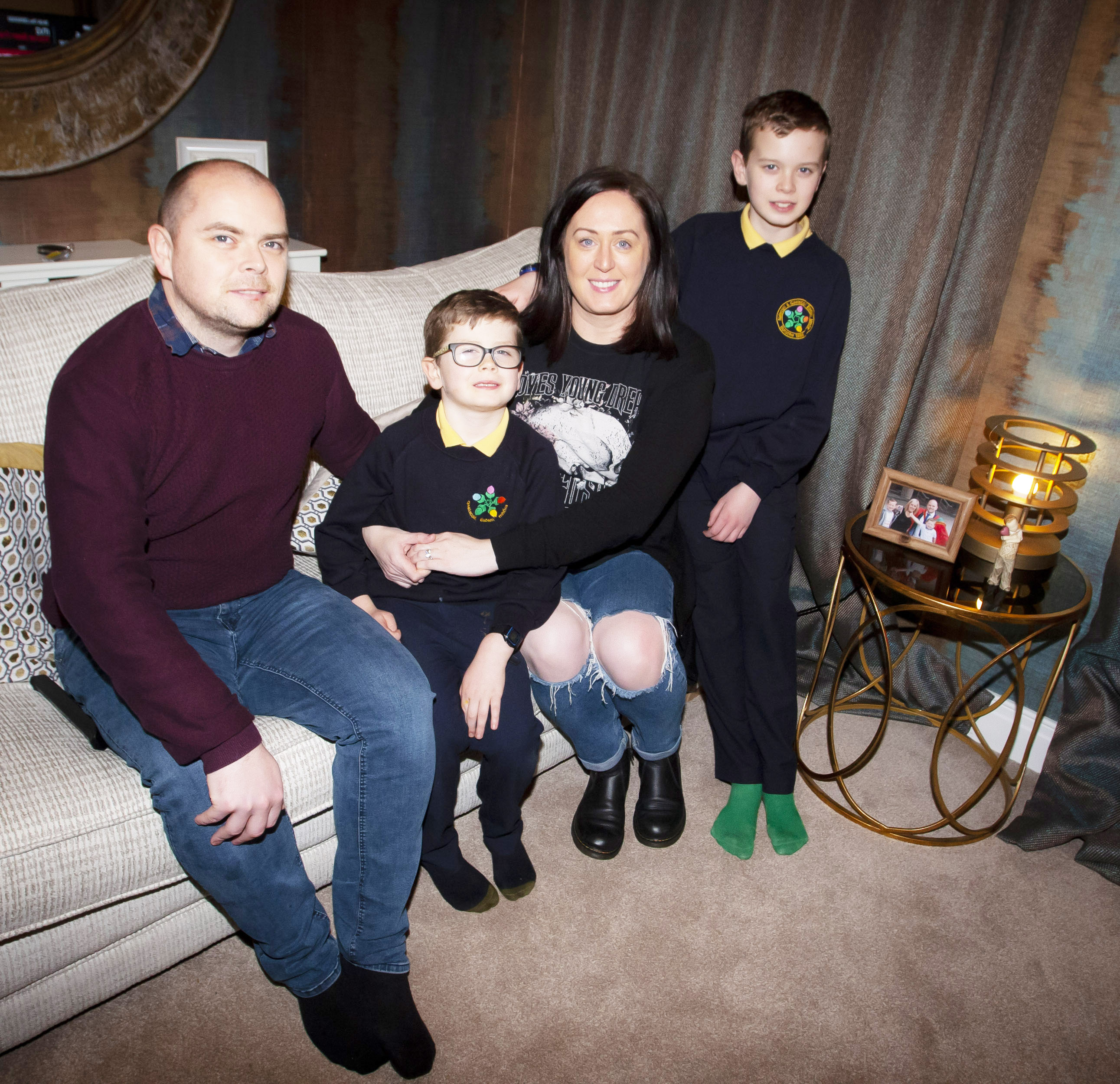 Caomhan and Melissa Logue with their two sons pictured in their new Birch Hill home.
"We are from the City side. We started a family and we were living in a two bedroom flat in Creggan but always knew we wanted to move. 
"A cousin of mine bought a house at Birch Hill and we called over to see her. We loved the design of the house and the finish. After that we decided to get the ball rolling and we really set our heart on moving," said Caomhan. 
"We spoke with the Donnybrook team but with our timeframe for saving we weren't really in a position to go for a house that was available at that time. We decided to continue saving and luckily our time frame matched the availability of the show house.
"It became available at a time when we were ready to make the move, and it's absolutely beautiful," he said. 
After moving in on the 13th December, the Logue family had their first Christmas in their brand new home. 
"The move was fairly quick, and easy. Within a couple of days we had everything moved over. 
"We were able to get in quickly and enjoy Christmas. Everything has been fantastic and we've settled in. 
"We lived in a flat in Creggan before hand, with four of us in a two bedroom flat, so it's quite a big change, but in a good way and we're loving it," he added. 
The turnkey properties at Birch Hill are another unique selling point, and Caomhan said it made the move even easier.
"All we had to do was bring our furniture over. Everything in our home is finished to a great standard, the houses are beautiful and the area is really well done. 
"Our boys love it as well, they're out and about making friends already!"
Although the family have only been living in their new home a matter of weeks, Caomhan said that so far it seems "really easy to keep."
"The heating has a 'smart home' feature, so if we're out and about we can turn the heating on before we can come in. 
"The house heats up well, retaining the heat so it's really comfortable and with the high ceilings, it's really nice and cosy," he added. 
Birch Hill is an exclusive development of high quality homes located on the edge of open countryside at Belt Road, one of Derry's most sought after addresses.