This week, Braidwater launched phase 2 of Derry's newest and most exclusive private housing development, Gleann Elagh.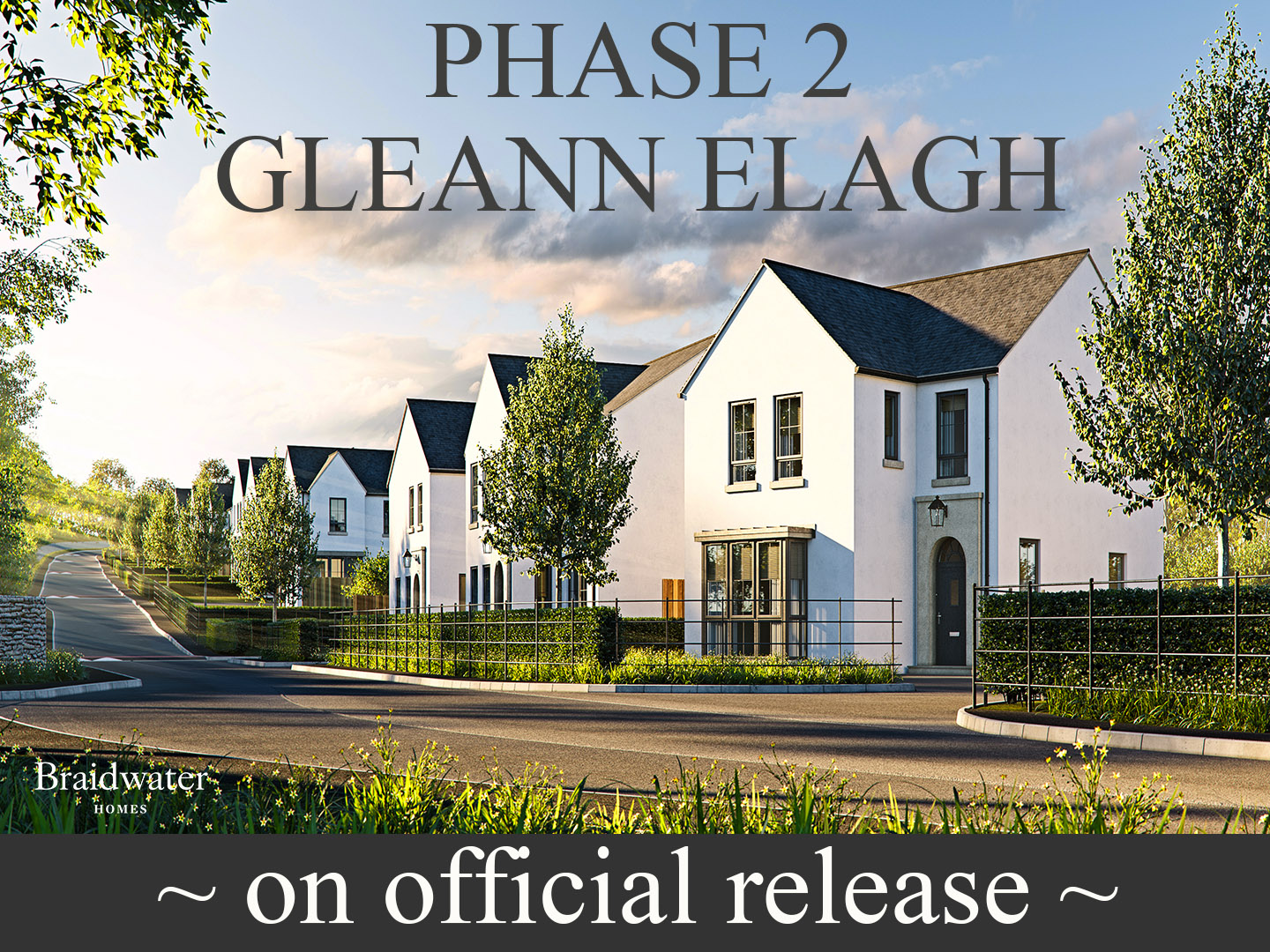 Located on the Upper Galliagh Road, the development comprises 21 detached homes, laid out in a traditional avenue style with the show home accentuating the high-end turnkey finish with optional upgrades.
Offering opulent living, Gleann Elagh is sheltered by private land populated with mature beech trees in a secluded setting, just five minutes from the city of Derry. 
The four-bedroom detached homes at Gleann Elagh are classically styled, with four different house types offering a variety of architectural detailing. Modern construction techniques give a robust build quality as well as offering excellent insulation and energy efficiency. 
As standard with Braidwater Homes, a turnkey package is available which also includes a safer, smarter home security kit ensuring a modern approach to family life. Luxury optional upgrades can also be considered with quartz worktops and built in storage both very popular additions.
Check out the latest availability and house types by clicking here
Darren Farnan, marketing manager of Braidwater, said: 
''Phase 1 of Gleann Elagh has now sold out and interested parties are already selecting their plots in phase 2. Anyone who is interested should take a drive along the Upper Galliagh Road and they will be amazed at the seclusion, tranquility and feeling of peace. To hear birds chirping away with no traffic noise, you'll quickly realise Upper Galliagh Road is one of the nicest places in Derry to live."
Show home
The Gleann Elagh show home is available to view by appointment by contacting the selling agent, Oakland Estate Agents, on 028 7126 7979.