Sunday saw the cutting of the ribbon to officially open the new play park at Braidwater's maturing Roe Wood development in Limavady and an excellent turnout of parents and children were on hand to celebrate the event.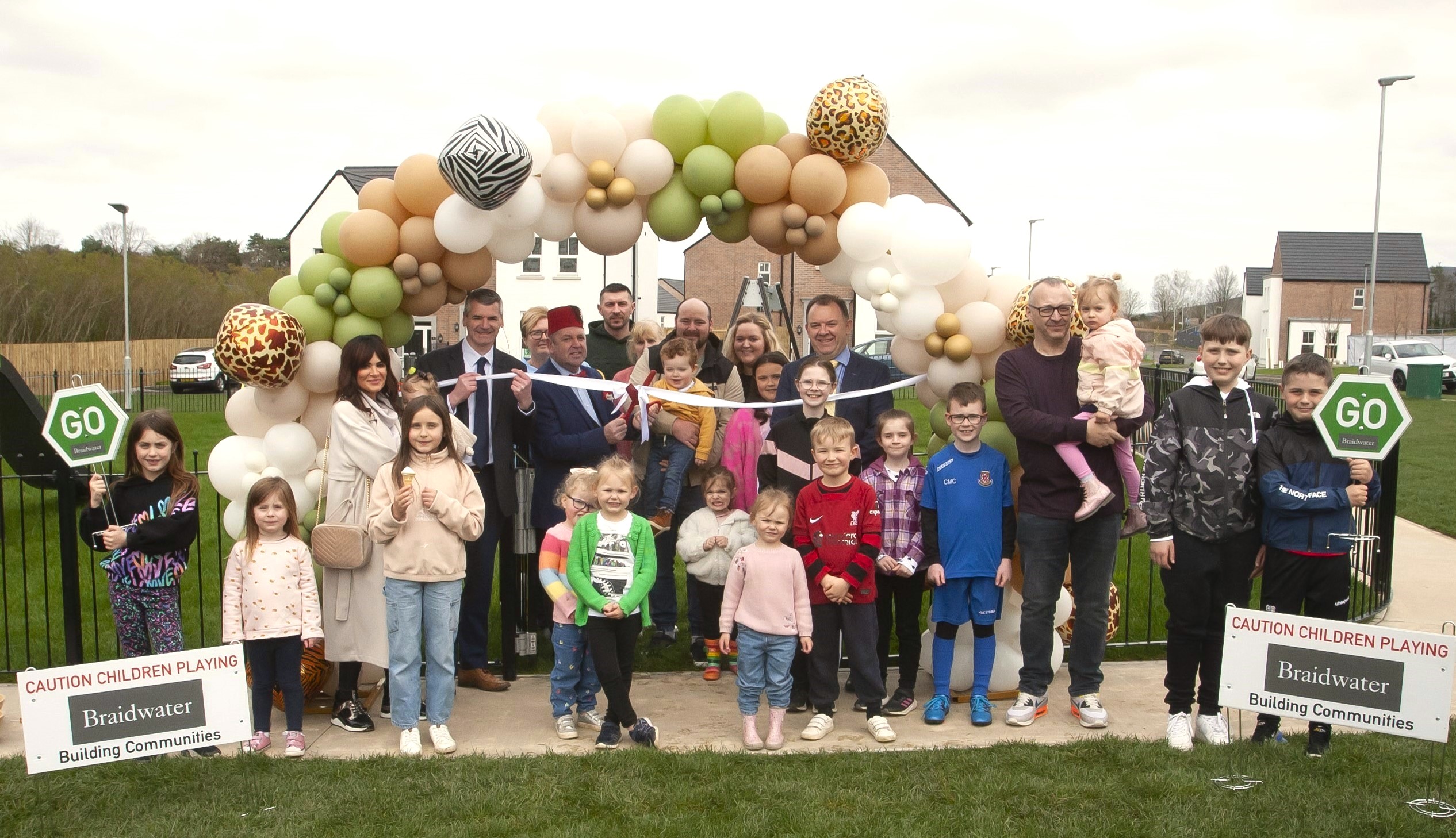 There was a great turnout to officially open the new play park at Roe Wood.
Located on the Ballyquin Road, Roe Wood consists of a modern range of highly energy-efficient turnkey homes by Braidwater, who are renowned for their quality new builds.
The play park opening signals the progression of the site and the creation of a new community in the Roe area.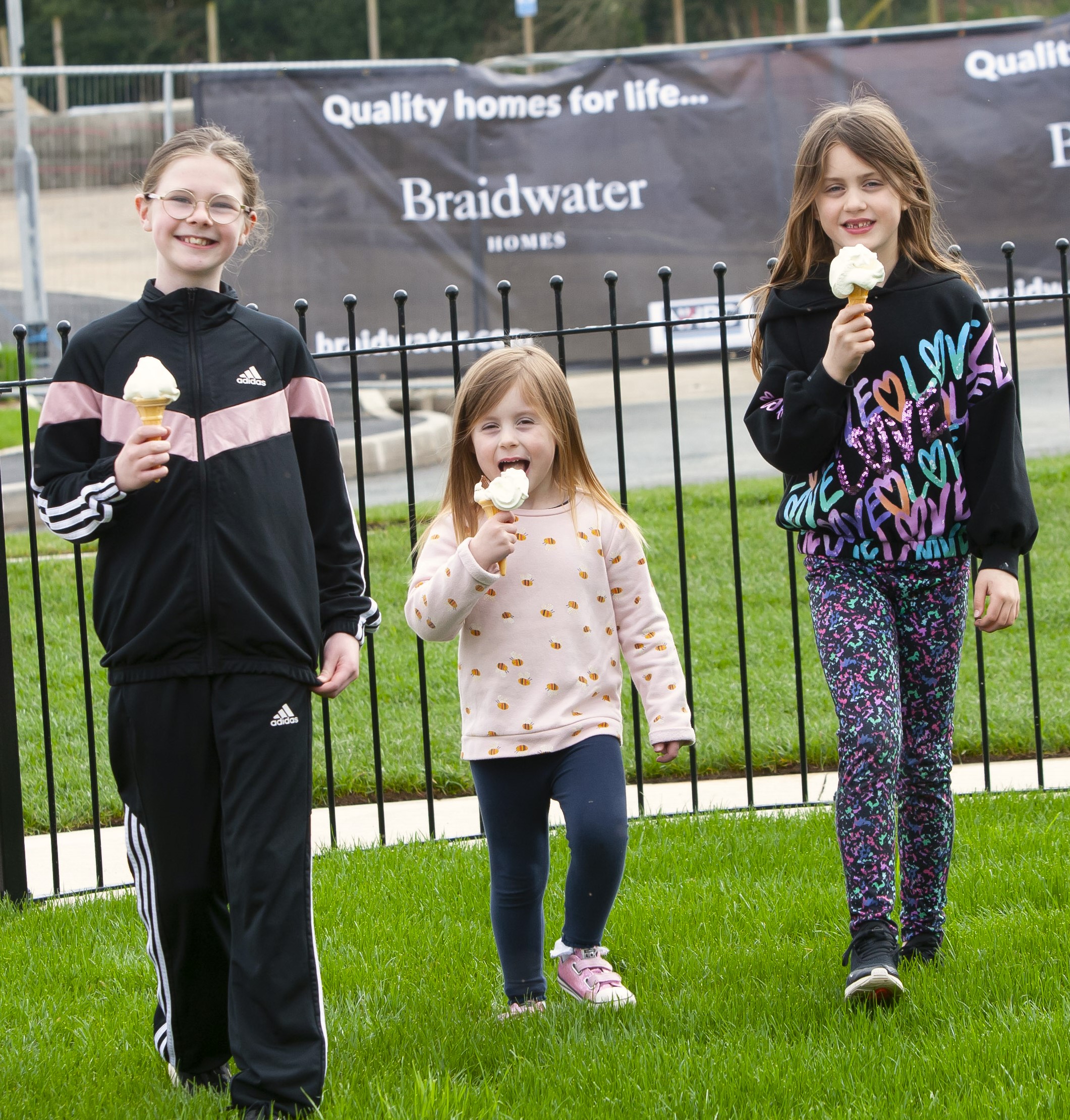 Making the most of the play park, and the ice cream!!!
Award
Last year, Roe Wood Site Manager, Criona O'Hara and her team picked up an NHBC 'Pride in the Job' award for their incredible dedication, passion, commitment and leadership in building the highest quality homes.

Speaking after Sunday's launch, Darren Farnan, marketing manager of Braidwater said he was delighted to be at the official opening of the play park and emphasised how the addition to the development would give parents peace of mind:

'It is great to see the sun shining and the ice cream flowing at the play park opening on what was a glorious day to cut the ribbon and let the kids enjoy the facilities. The park looks fantastic and is ideally placed within the development, giving parents peace of mind that their kids have a safe and enjoyable environment to play in.'
Thanking everyone who participated on the day, the Braidwater marketing manager added:
'A massive thank you to everyone who turned out to help at today's launch. I would also like to extend sincere gratitude to our site manager Criona O'Hara and her team for all their hard work and effort in ensuring this was finished to the highest of standards.'
Community
At Braidwater, building new homes is more than just bricks and mortar. It's also about creating thriving new communities where people can live, work and play.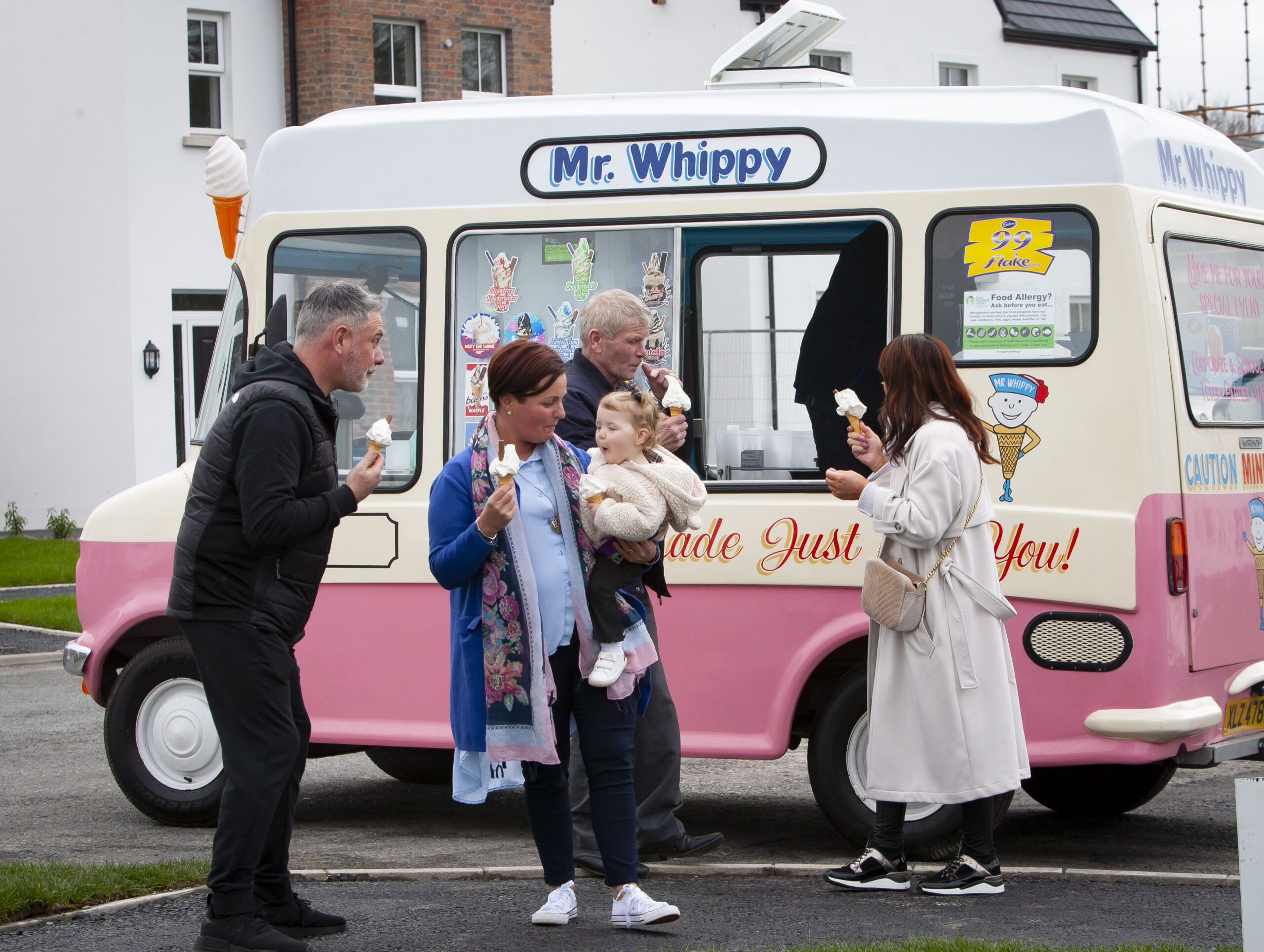 From young to older, the play park official opening went down a treat!
With facilities ranging from play parks to running tracks, the extra thought and effort put into 'building dreams,' is to the fore and evident in all of Braidwater's developments.
Register for future releases
To register your interest, click here.
Some photos from Sunday's launch: