Local couple Katie Boyle and John McKiverigan recently saw their dreams come true as they moved into their new home in the picturesque setting of Braidwater's Beech Hill View.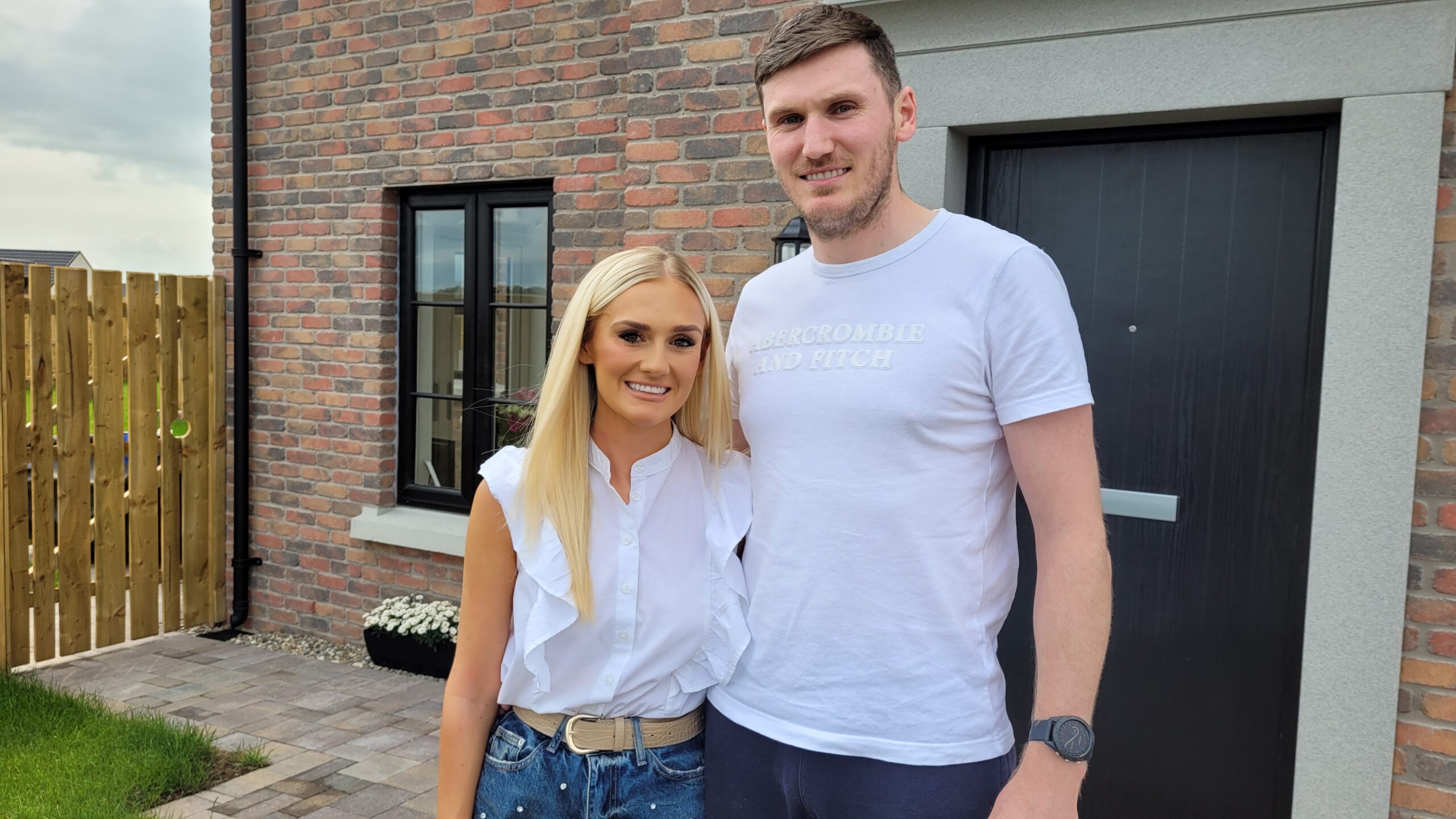 Katie and John pictured outside their new home at Beech Hill View.
After working as school teachers in Qatar and saving hard, the couple are now able to enjoy the fruits of their labour by putting their hard-earned savings towards their own property.
For Katie, this is a fairytale turned reality, and she couldn't be happier to have invested their money into something they now call their own. Reflecting on their journey, Katie shares, "We spent three years working and saving diligently in Qatar, and after returning, we were thrilled to secure a home in Beech Hill View in the Waterside area of the city. It's truly fulfilling to be able to invest our hard-earned savings into something we can call our own, rather than constantly saving without seeing the benefits."
The couple sought the assistance of local financial advisor Claire Feeney to explore options for a new home deposit, and things quickly fell into place. "After discussing our plans with Claire Feeney, we received a Mortgage in Principle offer the very next day. We were amazed at how quickly everything unfolded, and the following day, we contacted Donnybrook (Estate Agents) to reserve our new home," Katie adds.
With the wheels set in motion, the couple's dream of owning a home became a reality as they moved in as planned, precisely three months later. "We received the keys to our new home this past April, which marked exactly three months from the date of reservation. We were astounded by the smoothness of the process, just as Braidwater's promotion had promised," Katie joyfully explains.
Katie expressed her love for her new home and the overall house-buying experience, specifically praising the Donnybrook team for their invaluable guidance throughout the journey. "Ciara at Donnybrook was absolutely brilliant! From the moment we made our reservation, Ciara kept us informed and helped us make our turnkey selections. We couldn't be happier with our experience," she says.
Katie also asked to extend her gratitude to Kevin, the site foreman, and the team at Beech Hill View. "We love our house, it is perfect, and the team has assured us that they're always available if we need anything. We feel incredibly blessed with our new home," Katie gratefully acknowledges.
Katie concluded by stating that she would highly recommend a new turnkey home to all of her friends:
'We know some people who bought second-hand houses and they've had to do renovating work just to get by. We've walked into the perfect home and we couldn't be happier and we certainly would recommend the turnkey option to all of our family and friends.
'Coming back from Qatar and not knowing what was ahead of us was scary but thankfully, six months later, all our dreams have come through and we're living in our dream home, thanks to Braidwater!'
Register your interest for a turnkey home at Beech Hill View, click here.