For Jason Scott, Salters Meadows in Magherafelt ticked all the right boxes when he was on the lookout for his dream home.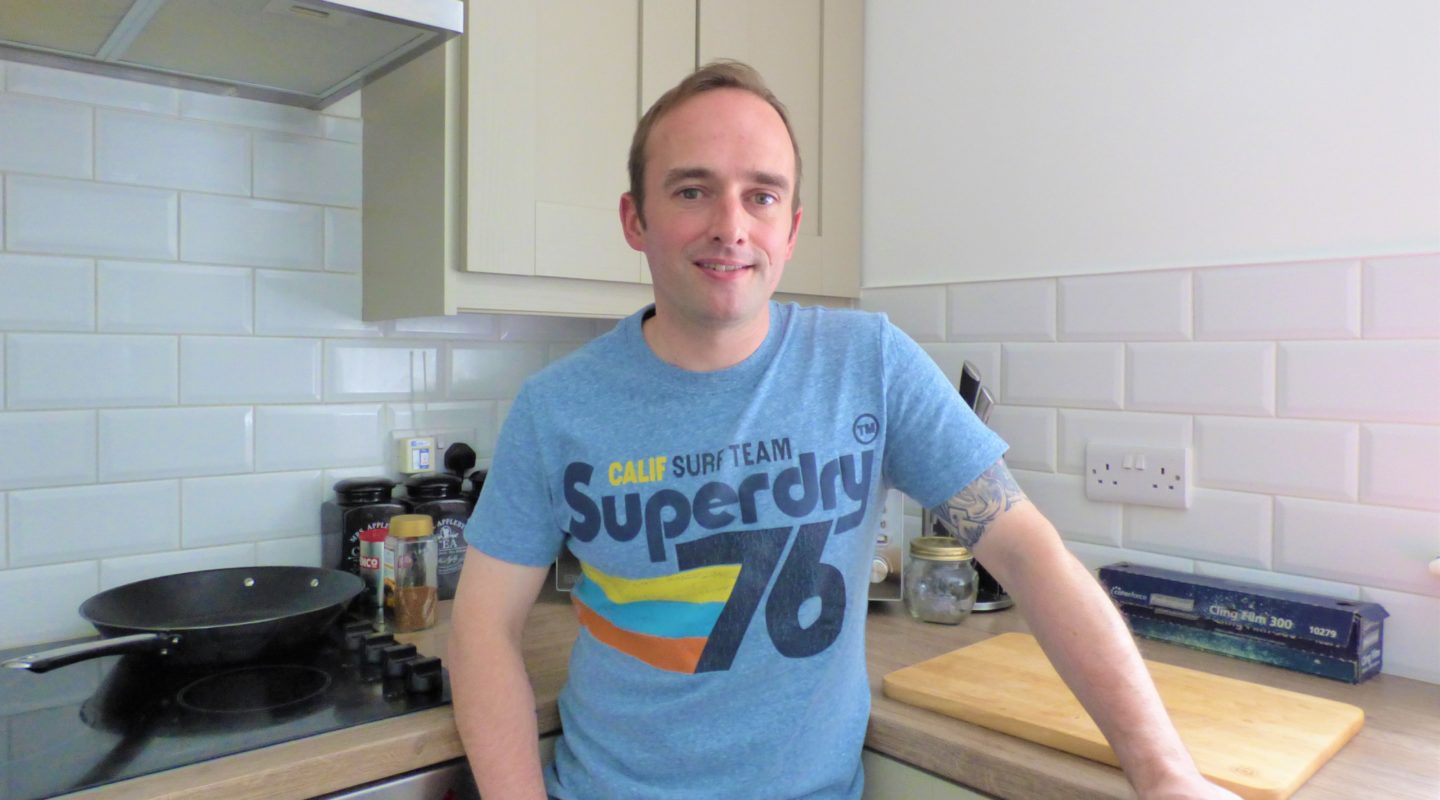 Jason Scott, a Braidwater home owner in Salters Meadows
Just over two years ago he visited the show house on site, and after speaking to the estate agent there, he made the decision to purchase one of the two bedroom apartments that were under construction in the development.
"I was looking around the houses on site and I noticed that they were building two bedroom apartments. I'm a single guy so I thought that it would be ideal for myself.
"It just went from there then, I applied to buy the apartment through the estate agent and managed to get my mortgage organised, and here I am two years later," said Jason.
Salters Meadows is set in a private site, with a pathway and cycle route weaving through the development, providing easy access to the town centre. Located off the Aughrim Road in Magherafelt, Salters Meadows is a short distance from Magherafelt town centre.
The historic town features a variety of restaurants, bars and boutiques, as well as many leading retailers in the Meadowlane Shopping Centre.
It's prime location just off the new A31 bypass also means its ideal for those looking to commute via the motorway to Belfast, and Jason falls into that category.
"The location is very handy for work, it's just one minute to the A31 bypass which is then very handy to the motorway. It's a good location as you're not too far from the town itself – you're within walking distance of everything," he said.
Salters Meadows is finished to the highest standard, which is part and parcel with any Braidwater development. Jason said he was immediately drawn to the design of the apartment, including the kitchen and dining area which are in the one section, and added that "it's a great space."
Jason's two-bedroom apartment was a turnkey development, which gave him the freedom to choose how he wanted the property finished, and he had total control.
"I had control over what I wanted in the apartment. Braidwater provided me with a lot of options about what I could choose to have in the apartment, and I found them to be very helpful if I did want something that was slightly different to the standard fare – they were very willing and able to accommodate me," he said.
Having lived in the apartment for just over two years, Jason said he has found it "very efficient" when it comes down to heating and bills. "It's a very easily heated property," he said.
"I find that if I put the heat on in the winter months, within 30 or 40 minutes the house is warm, and that is even on the coldest of winter days. The Braidwater properties are very efficient and airtight, there isn't much heat that gets out!
"In the two years here I haven't had any issues. When I initially moved in I had to make room for my dishwasher in the kitchen, but the team were able to come in and make room for it without any issues."
The home buying process with Braidwater couldn't be any easier. With an estate agent on site on their developments, you are essentially cutting out the middle man, and Jason echoed the sentiments that it was a hassle free process.
"Buying the apartment I went through Burns & Co estate agents, they are actually situated at the show house, and after I visited that I went to their offices in the town, and they talked me through the specs of the apartment and helped me apply for my mortgage through their advisor there. It was a very straightforward process.
"Braidwater homes are definitely of a very good quality. The properties are very efficient and finished to a high standard.
"I would definitely recommend Braidwater to any potential buyer," he added.