Here at Braidwater, we don't offer mortgages on our homes –  but we do enjoy an excellent relationship with Smart Mortgages, a local mortgage broker who has helped many families secure the finance for Braidwater properties down the years.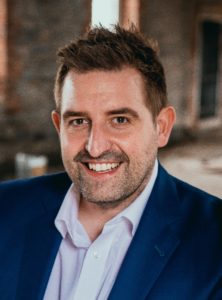 Smart Mortgages fuse the latest technological innovations in the mortgage, insurance and finance space, with the very best advisors and expertise. Their team are available to help customers right across Northern Ireland, on property purchases of all types and sizes.
We caught up with Aaron McElhinney, founder and mortgage broker at Smart Mortgages to find out a bit more about their business.
What's different about Smart Mortgages and other mortgage brokers?
It's been a very difficult year for everyone, most especially those trying to move home or relocate. In response to the pandemic, Smart Mortgages is committed to making the process as simple as it's ever been. To find customers the very best deals and offer them extra support during an already stressful period. Some mortgage brokers are looking to get deals through as quickly as they can – but we are able to work at a pace that suits you and puts your interests at heart.  Our customers are our priority. If we look after them, the business takes care of itself. 
What do your clients say about the team at Smart Mortgages?
I like to think that people will always describe our team here first and foremost as on their side. We are a very friendly team and so it's certainly not just about getting clients in and out the door. It's about looking after them and making sure that they are looked after in a way that they will remember as they move into their new home. I am very proud of the team that we have built over the last number of years and for all the fantastic feedback that we've received, by a number of our clients including those that are now in their own Braidwater home.
We always use plain English and so making the whole process of finding the right deal as straight-forward as possible is very important to us.
What impact has the Covid-19 pandemic had for you?
It has been a strange year, but it's been a difficult year for all of us. I'm a firm believer in where there are challenges there are also opportunities and that means that if this is the year that you want to buy your home, then this is the year that you should make it happen. We've had lots of red tape and obstacles to overcome but we got there and finally after a long 10 months, the light at the end of the tunnel is getting even closer. Our own business has had to change and we've been meeting people at the sites or even at our own offices at a purpose built shelter outside.
What would you say to anyone looking to buy right now, who might be thinking the timing isn't right?
Opportunity is always there and if you work with the right people like the team here at Smart Mortgages, you can be assured your working with people who you can trust. We are on your side and will do everything we can to ensure you get access to the best deals. We're here to provide Braidwater's new homeowners with the very best mortgage advice that's completely free of charge. There are great properties out there right now, that are brilliant value for money and energy efficient too, so in my opinion, there's no time like the present.

Get in touch…
If you are interested in a Braidwater home, feel free to get in touch with Smart Mortgages, on their website to arrange a consolation. Alternatively give them a call on 028 7131 1103.
You can also check out the latest mortgage rates Smart Mortgages are offering on Braidwater's dedicated section – click here.