House hunters were greeted to 'Spring-like' weather on Sunday last as Braidwater unveiled their latest show home at Roe Wood, Limavady.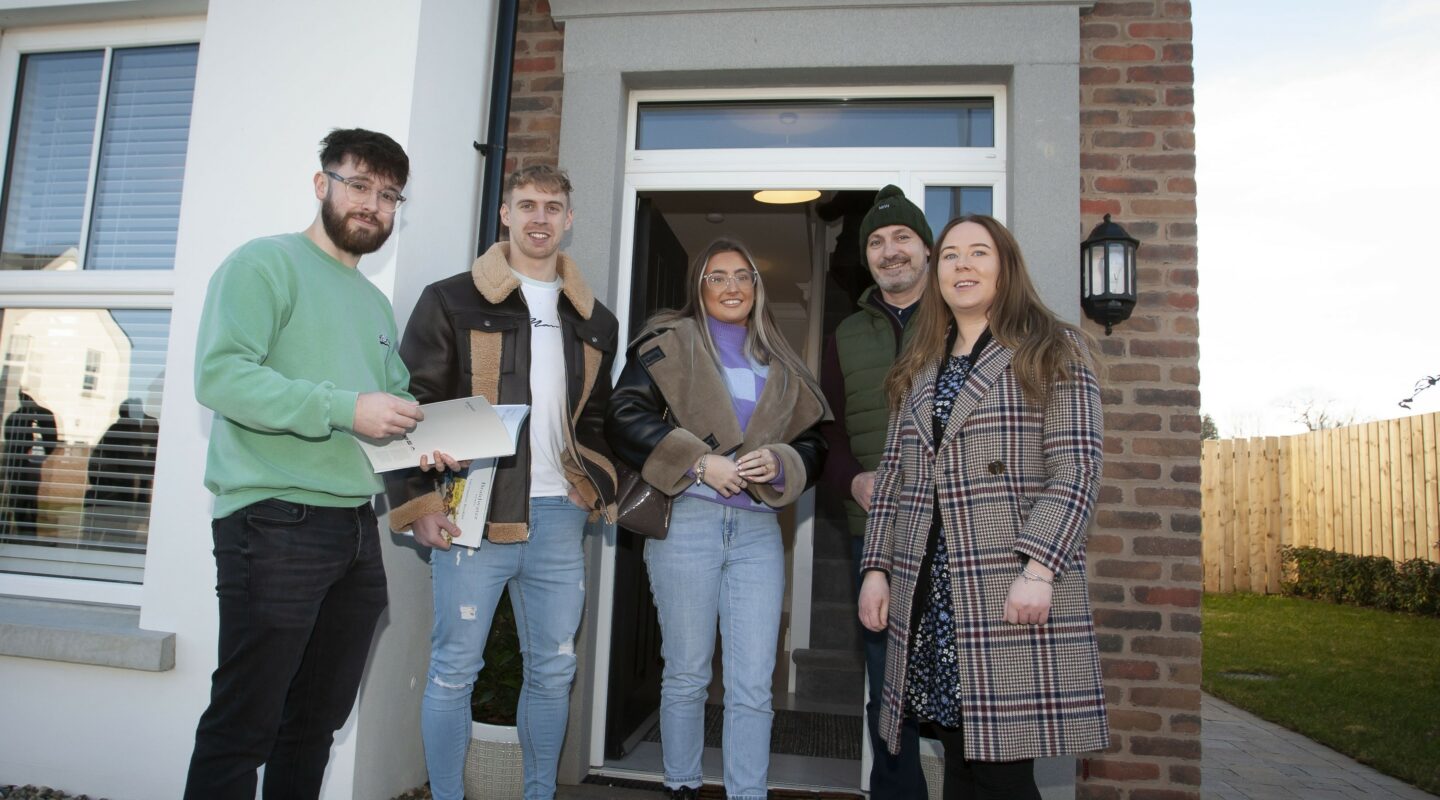 Ciara McGilloway (far right) of Braidwater Homes, pictured with potential buyers at the new show home at Roe Wood, Limavady on Sunday.
The 'Rosebay' 3-bedroom property was on view for all to see, and those in attendance had the added opportunity to chat directly with representatives from Bensons, Co-Ownership and Smart Mortgages.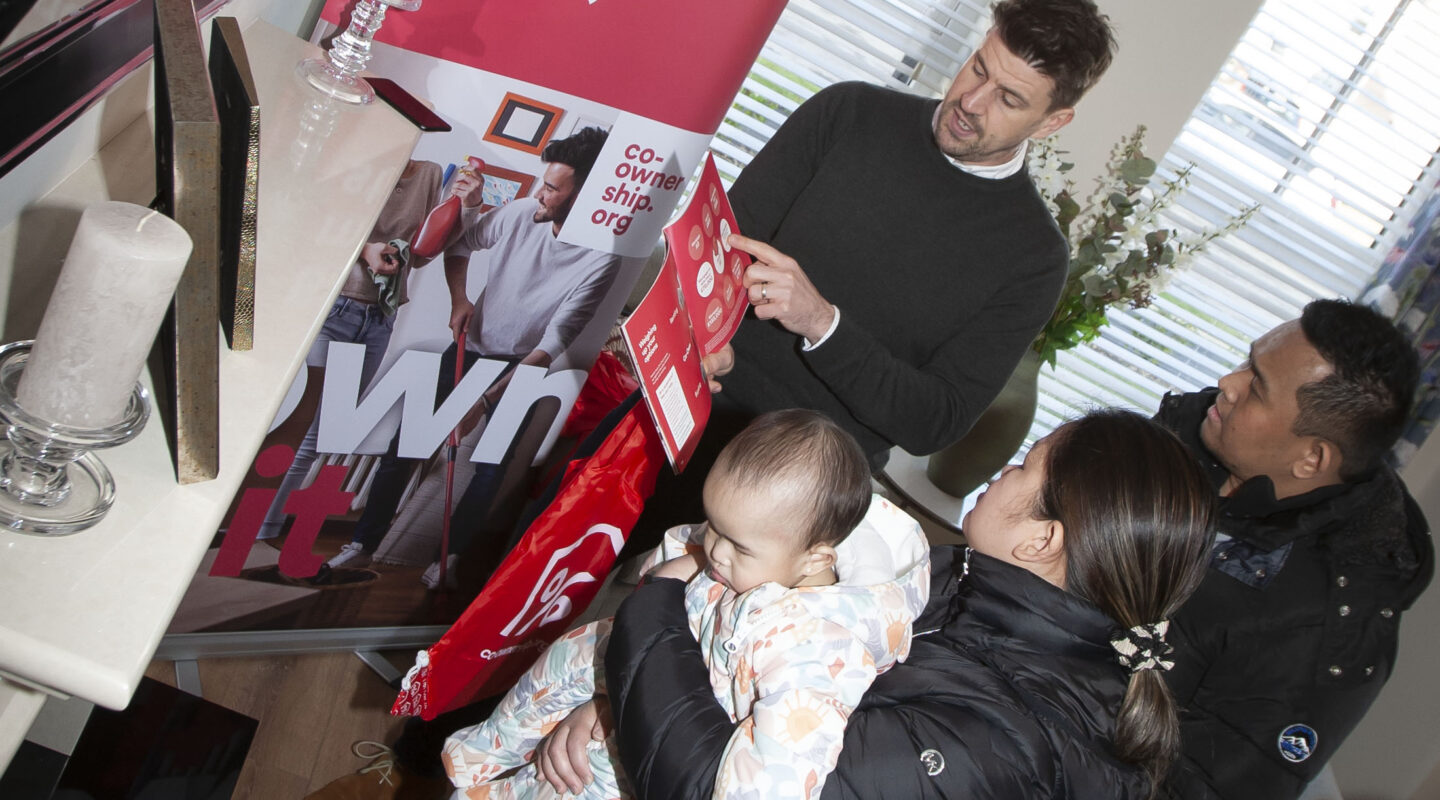 Co-Ownership's Niall McNulty discussing the advantages of the scheme with one of the families visiting Braidwater's Roe Wood development in Limavady on Sunday.
Braidwater's Marketing Manager Darren Farnan said he was delighted with Sunday's launch and the extensive interest from the public.
'At Sunday's viewing we had over 20 parties interested in the new homes at Roe Wood and we're absolutely delighted with the overall turnout.
'The 'Rosebay' show home is just another example of a Braidwater high-quality finished home that will appeal to a wide range of buyers, whether you're a first-time buyer, upsizing or downsizing.'

Daniel Henry, owner of Bensons Estate Agents, also commented on Sunday's launch.
'Sunday's show home launch gave prospective purchasers the opportunity to see the high-level finish of Braidwater homes and it also highlighted the demand for new homes in this area.'

Also happy with the numbers in attendance on Sunday, he added: 'Thankfully the uncertainty over the past six months regarding mortgage rates has eased considerably and confidence is returning and the numbers in attendance at yesterday's launch confirmed that.'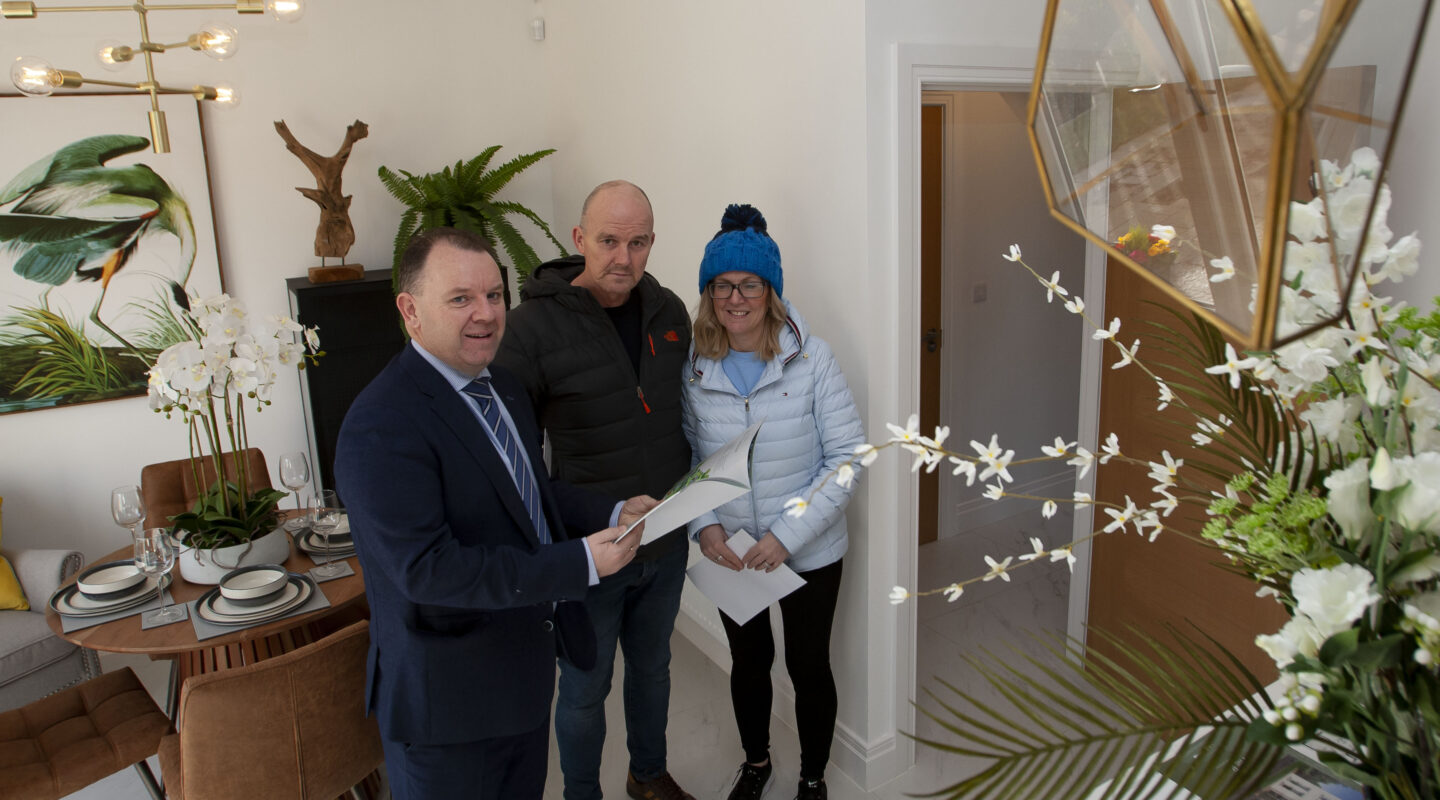 Daniel Henry (Bensons) pictured at the new show home at Roe Wood, Limavady on Sunday with potential buyers Alistair and Joanne Purdy.
For further details on Braidwater's new Roe Wood development at Limavady, please contact our selling agent Bensons, 9 Dunmore St, Coleraine BT52 1EL. Phone: 028 7034 3677.
New Release
A new release of homes also took place including a wide range of house types: the Violet 3 bed detached, Sorrel 3 bed detached, Rosebay 3 bed detached and the Orchid 4 bed semis.
Register
To register your interest  in the new release, click here.
Become a homeowner with Co-Ownership
If you need a little help to buy your new home then why not consider shared ownership with Co-Ownership. Shared ownership means you buy a share of a property and they buy the rest. With Co-Ownership you can buy a Braidwater home up to the value of £190,000 – click here for more details or speak to us directly.
Roe Wood
Accessible via the Ballyquin Road, Roe Wood is located in only a few minutes by car from Limavady town centre, almost a stone's throw from the River Roe.
The development consists of a modern range of highly energy efficient turnkey homes by Braidwater, who are renowned for their quality new builds.
3D showcase
Click here for a 3D walk through of our Roe Wood viewing home.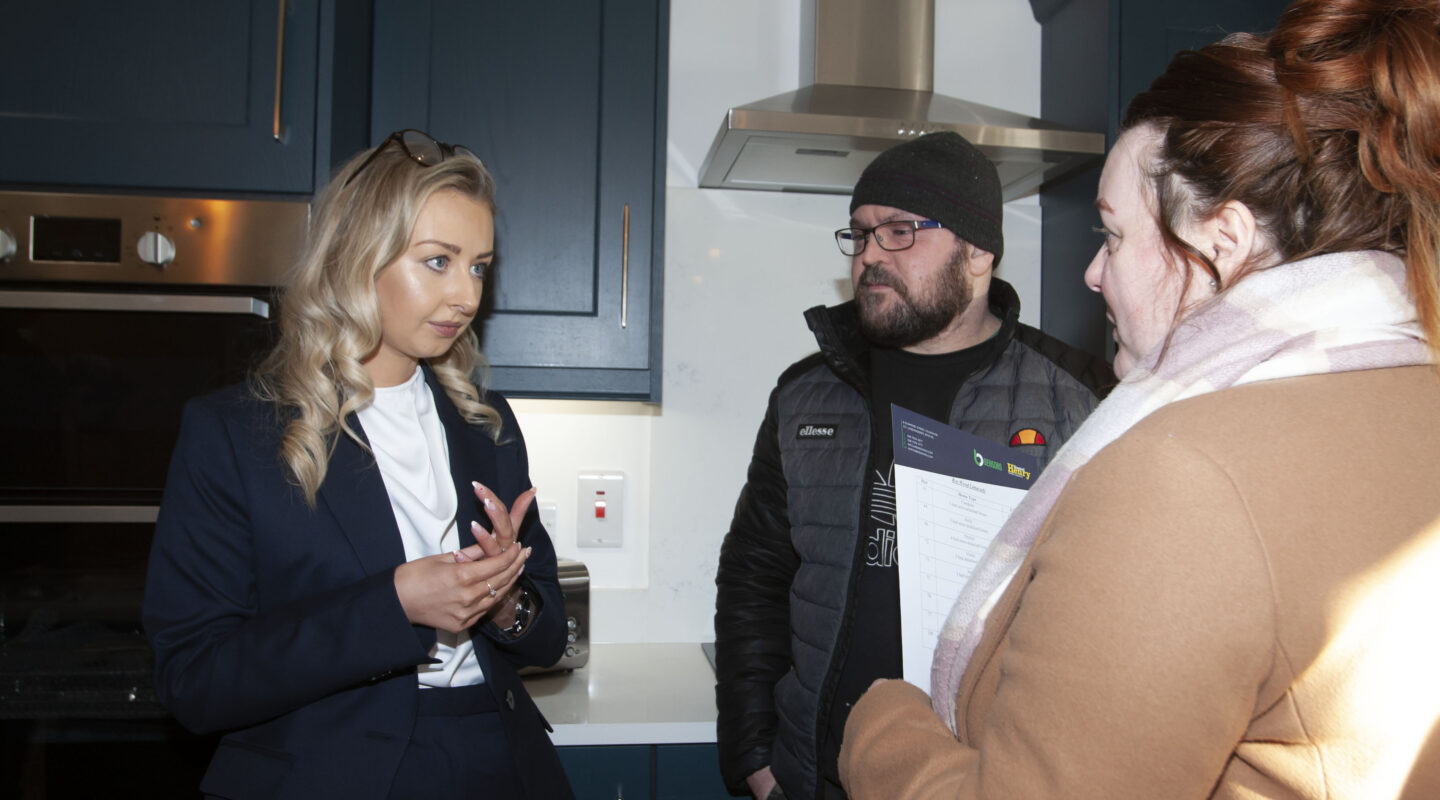 Smart Mortgage's Aimee McGowan in conversation with potential buyers at Sunday's show home at Roe Wood, Limavady.
Mortgage Advice
Our dedicated Independent Mortgage Advisor can be contacted to arrange your new mortgage as they have access to the complete mortgage market & bespoke products in order to get you the best deal possible:
Please speak to John Duffy of Smart Mortgages on 077 4696 9497 or john@smart-mortgages.co.uk 
Selling Agent
To discuss the development with our selling agent please contact: Bensons, 9 Dunmore St, Coleraine BT52 1EL. Phone: 028 7034 3677.
Some additional photos from Sunday's successful launch…