Last Sunday was the perfect autumnal/winter's day with a clear blue sky and a mildness normally equated to summer. For Braidwater, the perfect weather conditions paved the way to the newly opened front door of the company's latest show home at Beech Hill View in Derry/Londonderry.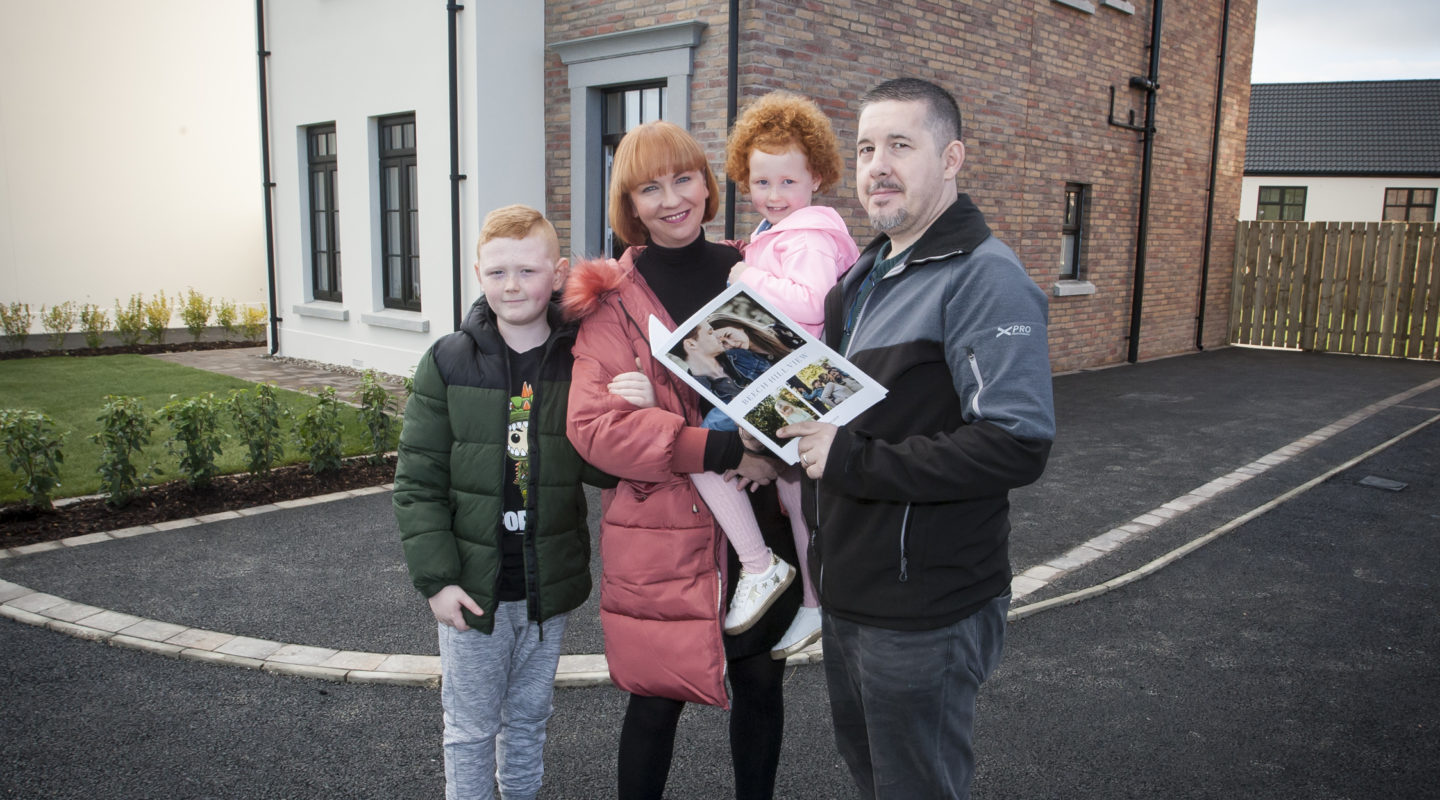 Checking out the new Braidwater show home at Beech Hill View on Sunday were the Robertson family – Dean and Joanie with Jack (10) and Lily (4).
The 'Pine' show house is a 4 bed detached home with interior design by Poppy McGinnis and also available to view is the 5 bed detached 3 storey 'Ash' viewing home.
Located off the Glenshane Road, Beech Hill View combines the best aspects of modern living with the type of idyllic rural sanctuary that busy lifestyles crave. The new development reflects the traditional rustic setting and is situated just 10 minutes from the city centre. Featuring uniquely designed homes, this development truly encourages a sense of belonging and community.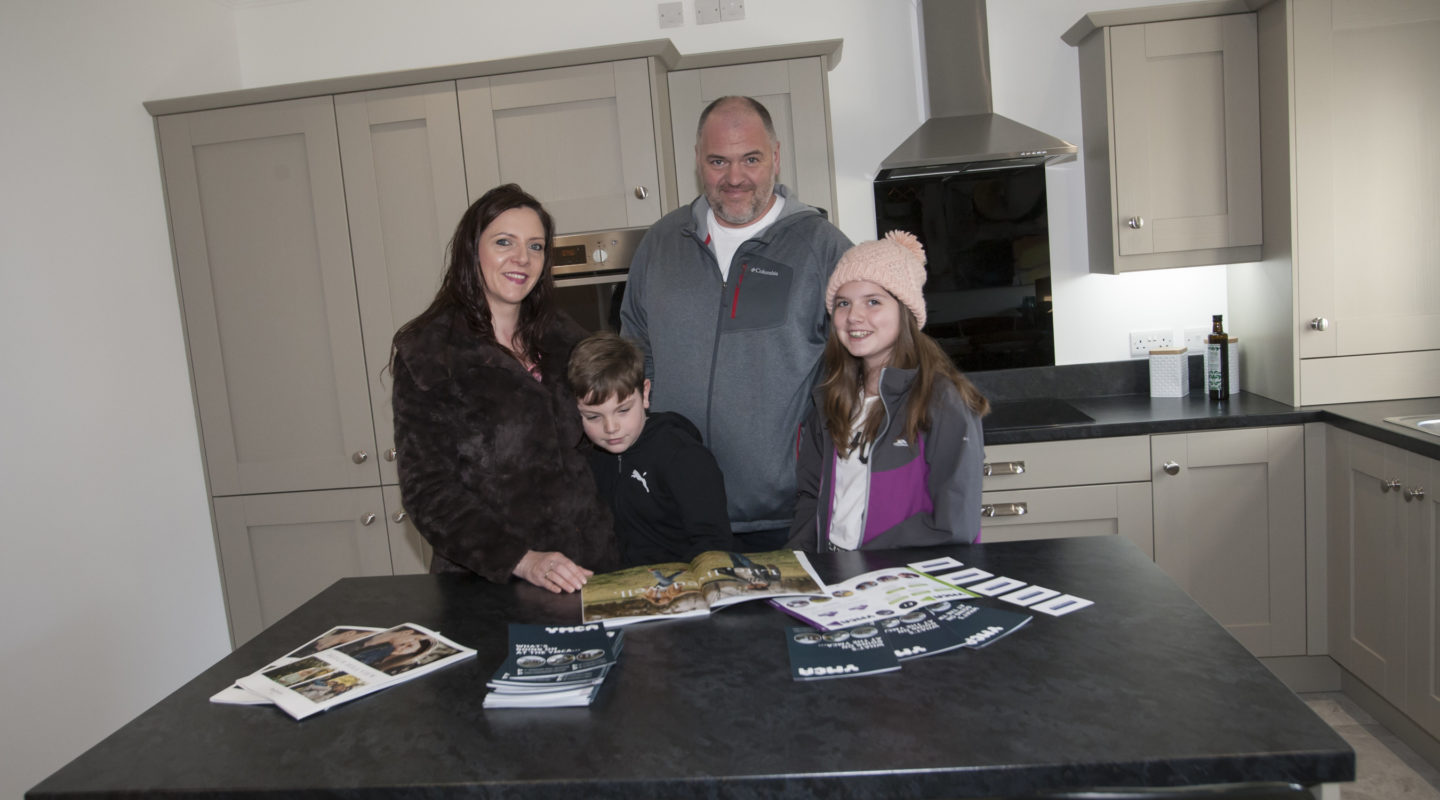 The Speers family, Richard, Ann, Jamie and Shannon in the kitchen of the new Braidwater show home at Beech Hill View on Sunday.
Darren Farnan, marketing manager for Braidwater, was delighted with the launch of the show home:
"Last Sunday, we had over 70 parties attend the launch of the new show home and we're absolutely delighted with the turnout. The show house is another high quality finished home with the interior designed by our own Poppy McGinnis. It appeals to a wide range of buyers, particularly those looking to upsize."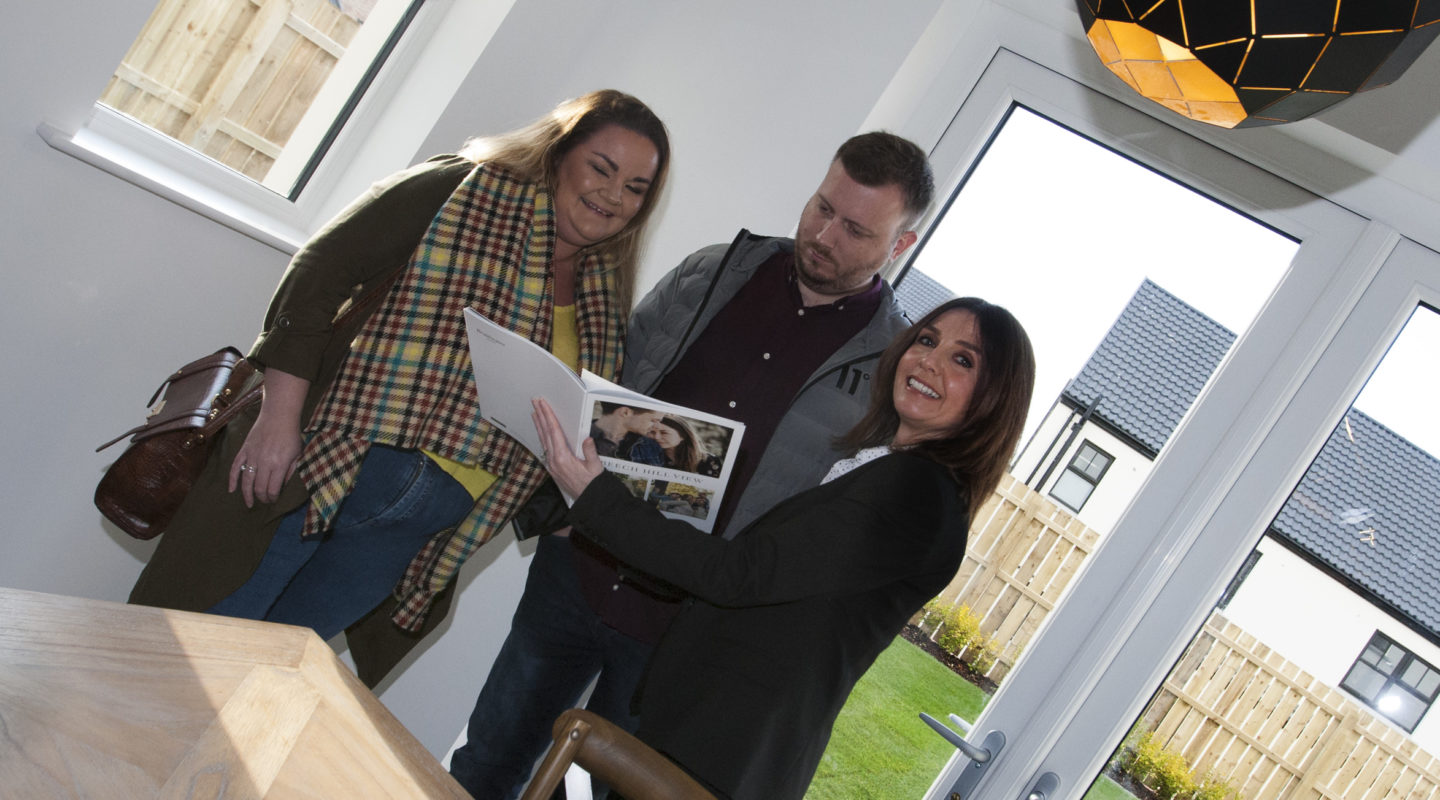 Ciara McCarron (on right), Donnybrook Estate Agents, showing Aimee Rutherford and Gordon Porter brochures on the new Braidwater development, during Sunday's show house viewing at Beech Hill View.
Stephen McCarron, owner of Donnybrook Estate Agents, said: "The show home launch gave prospective purchasers the opportunity to see the high-level finish of Braidwater homes and highlights the demand for new homes in the area."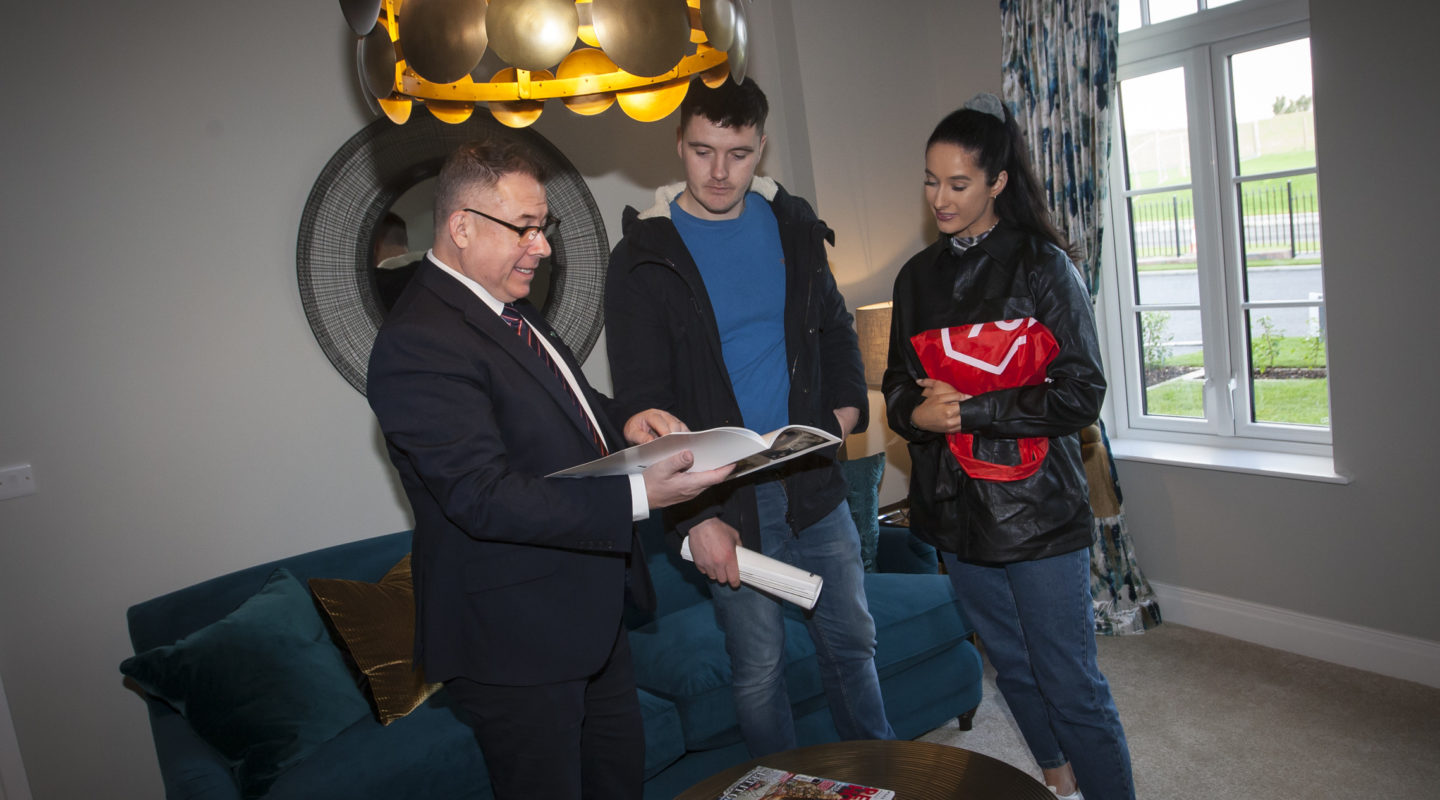 Stephen McCarron (on left), Donnybrook Estate Agents, showing Dean Bradley and Lucy Young the Beech Hill View brochure during Sunday's show house launch.