The proverbial 'word of mouth' is a prodigious asset when it comes to a positive marketing message and Castlehill residents Rory and Hollie Mackin are testament to that.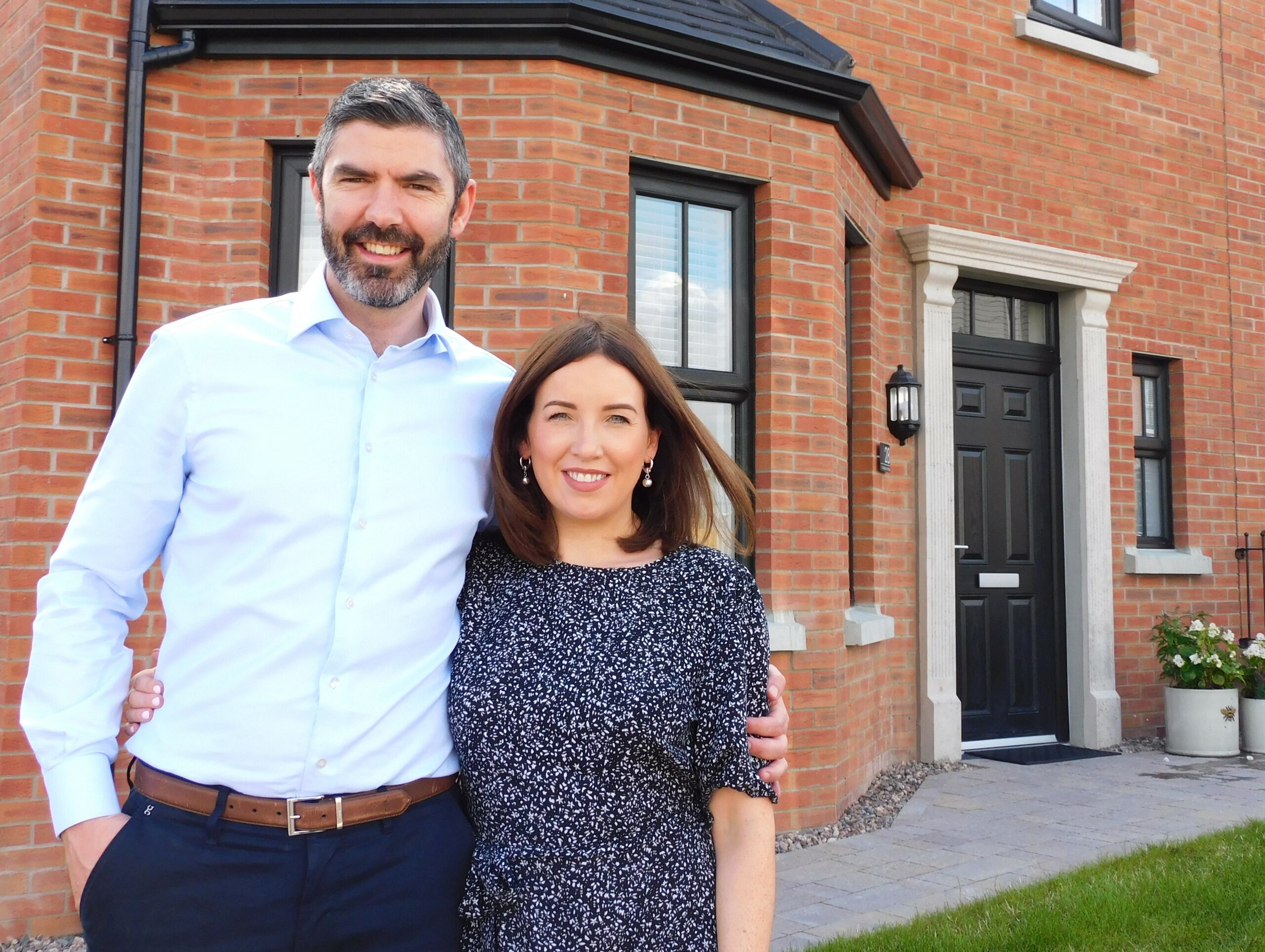 Rory and Hollie Mackin at their Castlehill home.
Having previously visited friends for a BBQ in the first phase of the Castlehill development, off the Ballygowan Road, Belfast – in their hearts and minds they were convinced this was the site for their new dream home.
The happy couple are now in their new home six months but it already feels like the move of their lives.
Rory takes up the story: 'Our previous blockwork house was a disaster for retaining heat but our new Braidwater home is top class and really sleek. To come across a development of this quality was very difficult but we're really thankful to our friends for inviting us to their BBQ that night!'
Rory's profession is the prestigious end of the car industry which demands perfection and he says he is in no doubt that his new home meets the high expectations he sets himself.
'The whole process was seamless and the finish is of the highest quality. We couldn't be happier with the way things worked out.
'From initial contact with the team at Simon Brien Residential to the handover of keys, the buying experience and the communication was proactive and of the highest standard.'
Endorsing Rory's glowing testimonial, his wife Hollie added: 'As Rory said, we're only in six months and already we're getting to know quite a few of the neighbours as the playpark is a great meeting point. Our little man Dáire is 18 months old now so it's perfect for him and he'll get great use out of it.
'Since our move we've definitely felt we're part of a growing community, there's an excellent vibe in the development and it's so homely. 
'The neighbours are great and we're chatting to new people every day. What's more, it's so accessible and only ten minutes to Ormeau Road, Ballyhackamore and Forestside are even closer. The view from upstairs is spectacular of Belfast Lough right across to the city centre.'
Praising the finish of the kitchen in her new home and also the site team, Hollie concluded: 'I also have to make special mention of our kitchen/dining area which has now become the main family area in our home. The finish is superb, our tiles and quartz worktops are of really great quality. We added some additional upgraded items to the build and everything was completed correctly and the quality is top class!
'The site team including Colin and Peter were extremely helpful too. Nothing was a problem and we can't thank them and the Simon Brien Residential team enough.'
Now that Rory and Hollie have firmly settled into their new Castlehill dwelling, it's time now to light up the BBQ and return the invite to their good friends and new neighbours!