Birch Hill is in one of Derry's most sought-after areas with a fantastic family feel, beautifully designed homes and a creatively landscaped community.
At Braidwater, we want all our homes to feel not only brand new and built to a fantastic specification, but uniquely different.
We spoke to Ryan McCleave who has lived at Birch Hill now for three years about his move and why he chose a Braidwater home.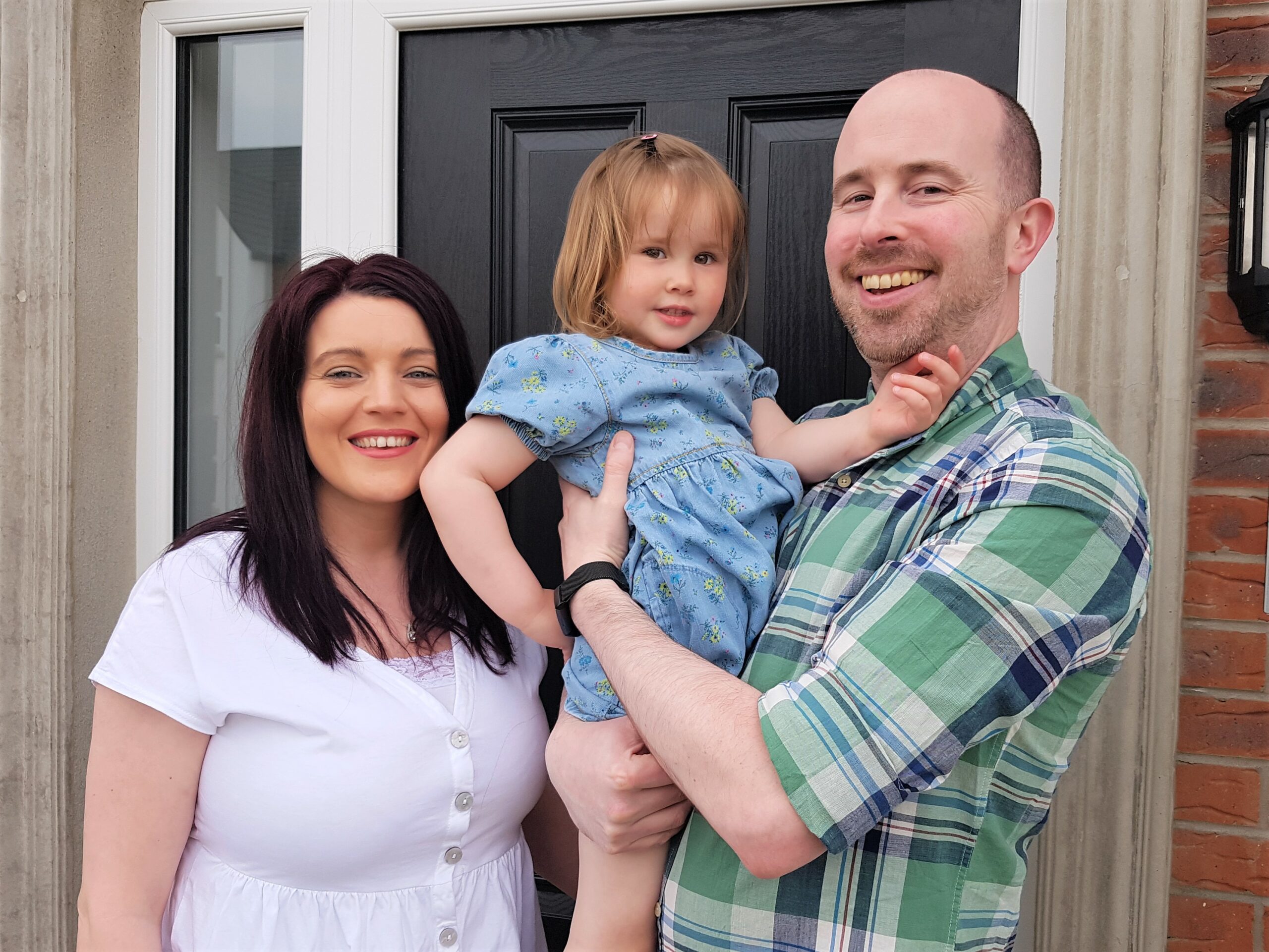 Martina, Saoirse & Ryan pictured at their home in Birch Hill.
"I'd heard from my estate agent and a few friends that Braidwater's homes were always of really good quality, but it wasn't until I went along to the show home and viewed one of the properties for myself that I realised just how good a specification everything was going to be.
"The development was in a fantastic location and really close to lots of great amenities like shops and schools, but it was the home itself that really caught my attention.
"When we moved into the development, we had just got engaged and Martina was pregnant. Our little girl is now three and so looking back, it's funny how quickly time has passed here. The homes are ideal for a young family and couples alike.
"The moving experience was fantastic in itself. Braidwater made everything so simple and moving into our home was as stress free as we could only have wished for.
"The community itself is great and we've made life-long friends with our neighbours – before Covid there was a lot of socialising within the development, so it'll be great to get back to that.
 "I had always pictured that we would buy an old house that needed done up so that we could put our own stamp on it but in the end, we were still able to do that here so in hindsight, we made the best decision we could."
 Unsurprisingly, the homes at Birch Hill have now all been sold but there are two other fantastic developments to choose from at Beech Hill View and Gleann Elagh.
 Beech Hill View is only 5 minutes from the city centre but yet maintains the comfortable feel of country living while Gleann Elagh offers a taste of luxury living in a secluded setting. The development, on the Upper Galliagh Road in the west of Derry, comprises just 21 detached homes laid out in a traditional avenue style.
 Have a look through the Braidwater website to find out more about Beech Hill View and Gleann Elagh and register your interest now.