Jane Lindsay and her family moved into her new home, the Brownlow house type, at Castlehill in 2019 and told our team at Braidwater that she's never looked back.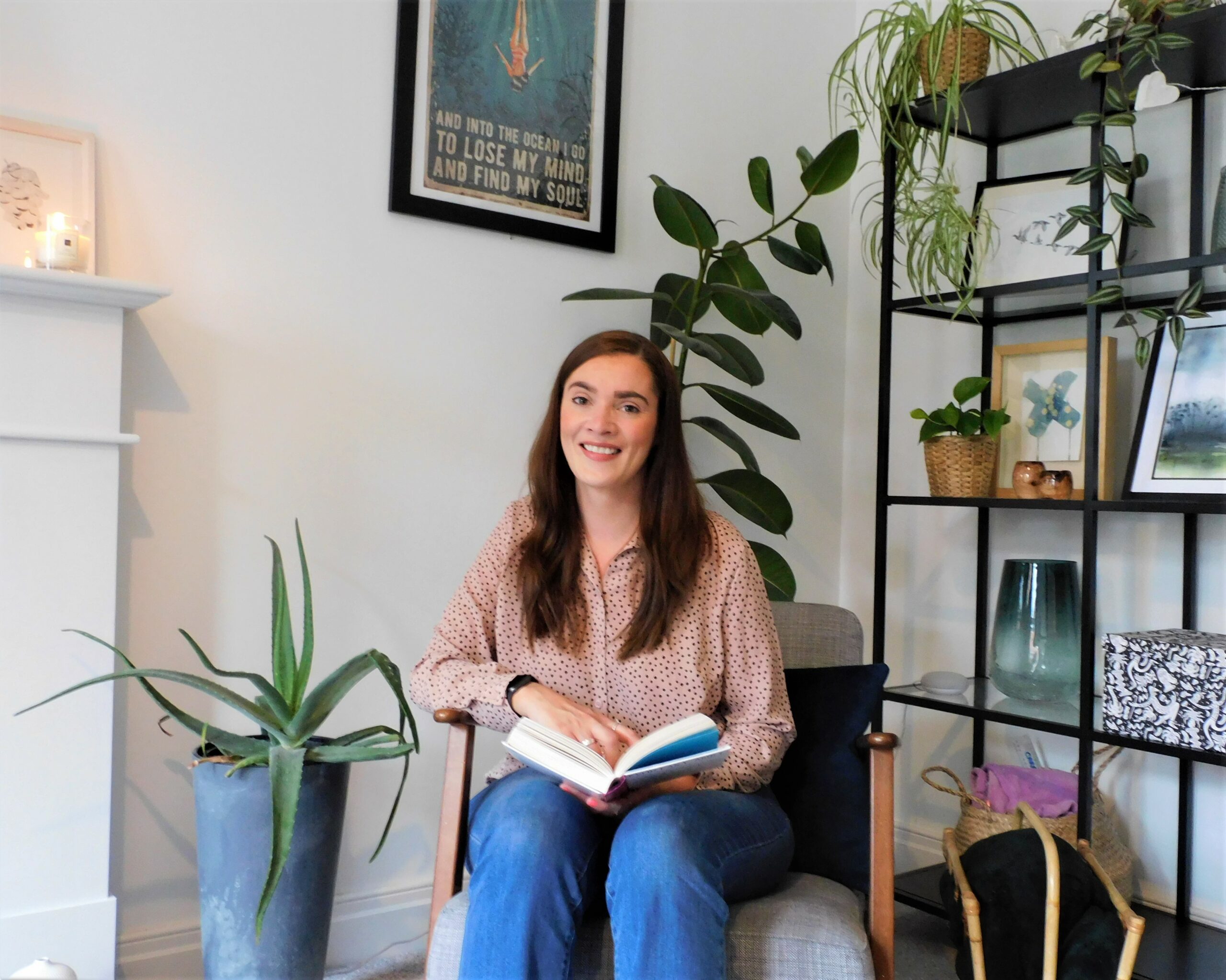 Jane Lindsay, pictured at her home in Castlehill.
After only a short couple of years, Jane says that the house felt like her home straight away and that the sense of community at Castlehill has been exceptional. 
Situated off the Ballygowan Road in Belfast, Castlehill feels like part of the countryside but is surprisingly close by to the family friendly Ballyhackamore village area of Belfast.
"Everything about our move from start to finish has been perfect. We were absolutely blown away by the finish and quality of the homes here and from the second we saw it, we fell in love with it.
"Initially when we saw the properties advertised we weren't sure about a new build but the homes have so much character and personality, that it's never felt like that.
 "Our initial plans were to find and buy a doer-upper but when we realised the costs of construction and works we started to take a look at turn-key houses. And I'm so glad we did! From the high ceilings and classical finishing it felt like home straight away. The turnkey homes at Castlehill are family-ready, decorated to an exquisite standard and the luxurious feel has to be seen to be believed.
 "The thing that really struck me was the attention to detail and the quality – we couldn't have asked for more.
 "The location is perfect too. We're on the edge of the development so we have beautiful views over Belfast and we're only minutes away from Ballyhack and Forestside. And it still surprises me that it only takes 15 minutes to get into town.
Choosing a home with Braidwater means ease, simplicity and getting excited to move into your beautiful new home quicker and smoother than you could have ever imagined a house move could be!
 "Our estate agent, Simon Brien Residential were fantastic too – nothing was a problem for them – it was all so straight forward and simple.
 "I've been telling friends and family since the day we moved in, if you thought a new build wasn't for you, then look again."
Castlehill is an exclusive and beautiful community of brand new turnkey homes offering city living but with the feel of being in the heart of the stunning County Down countryside.
To register for more information on your 'perfect new home,' see below:
Beech Hill View (Derry/Londonderry)
Register here or contact Donnybrook Estate Agents on 02871 343600
Castlehill (Belfast)
Register here or contact Simon Brien Residential on 02890 668888
Gleann Elagh (Derry/Londonderry)
Register here or contact Oakland Estate Agents on 028 7126 7979
Roe Wood (Limavady)
Register here or contact Bensons Estate Agents on 028 7032 1133
Wattstown Manor (Coleraine)
Register here or contact Bensons Estate Agents on 028 7032 1133