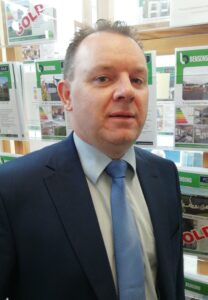 2021 is set to be a very exciting year for us here at Braidwater, but more so for home-buyers in the North West! Two of our latest up and coming developments are located in this picturesque part of the world: Roe Wood which is only a few minutes away from Limavady town centre, and Wattstown Manor in Coleraine.
We spoke to Dan Henry at Bensons Estate Agents about the new homes.

What makes these new developments really stand out for you?
Roe Wood in Limavady is a historic and beautiful area and right from when this development was first announced, we've seen high interest from people wanting to move to this idyllic community. The homes are only a stone's throw from Roe Valley Country Park which is a very desirable place to live. The new homes will be very close by to great amenities and fantastic schools, so it really does tick all the boxes. Limavady hasn't seen development of this scale for the last five or so years, and so there is real demand here for new and bespoke housing.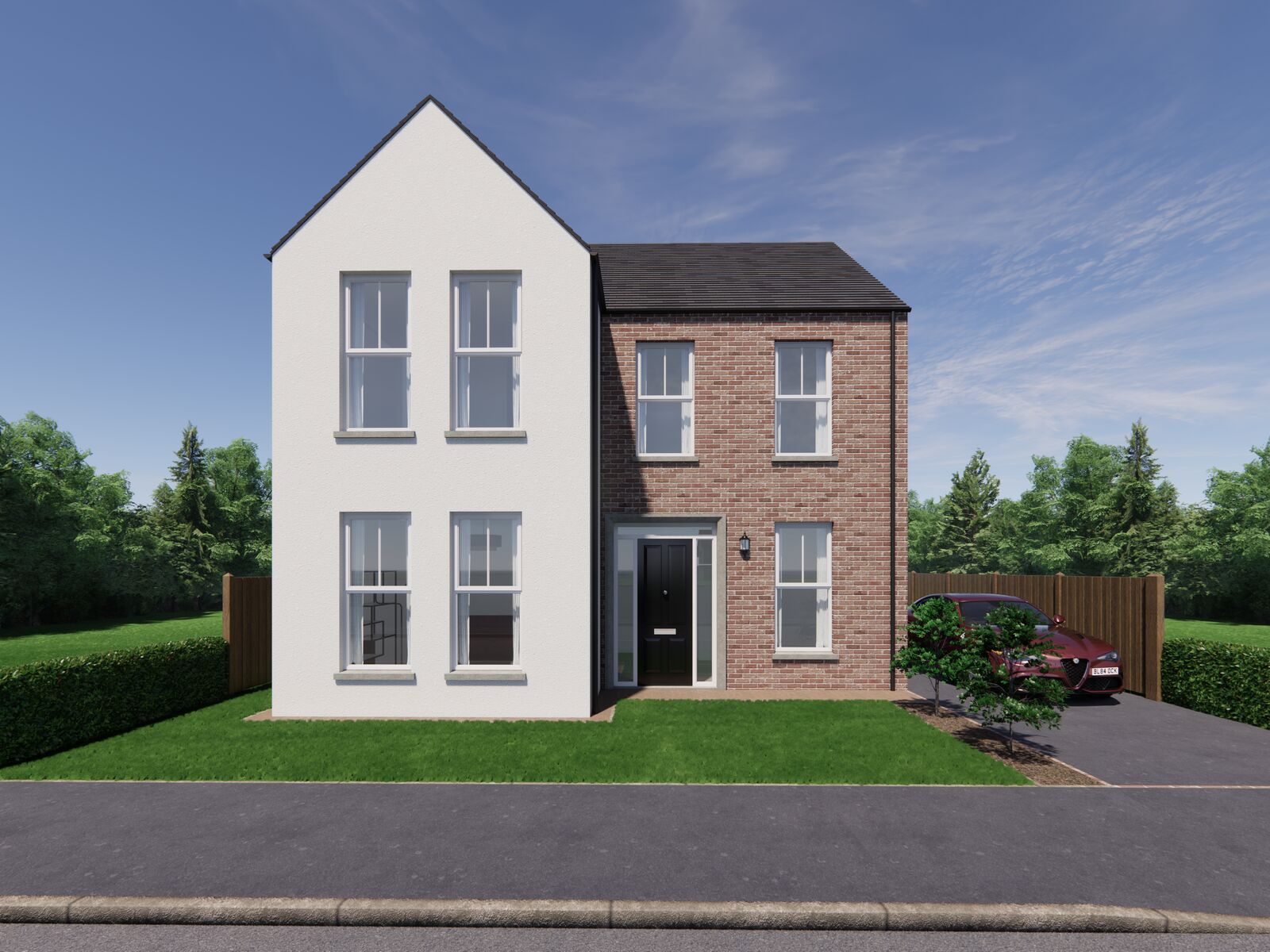 The Bluebell (C12) 4 bed detached home at Roe Wood.
At Wattstown Manor, it's very much the same in that these are beautiful new homes in a great location that hasn't seen an awful lot of recent development, and so people are quite rightly excited about what's on offer here. The area is very popular with first time buyers and young families so there is sure to be a real sense of community here. Wattstown Manor is on all the main bus routes, it's within walking distance to Causeway Hospital for any staff there and Mount Sandel Fort is right on its doorstep.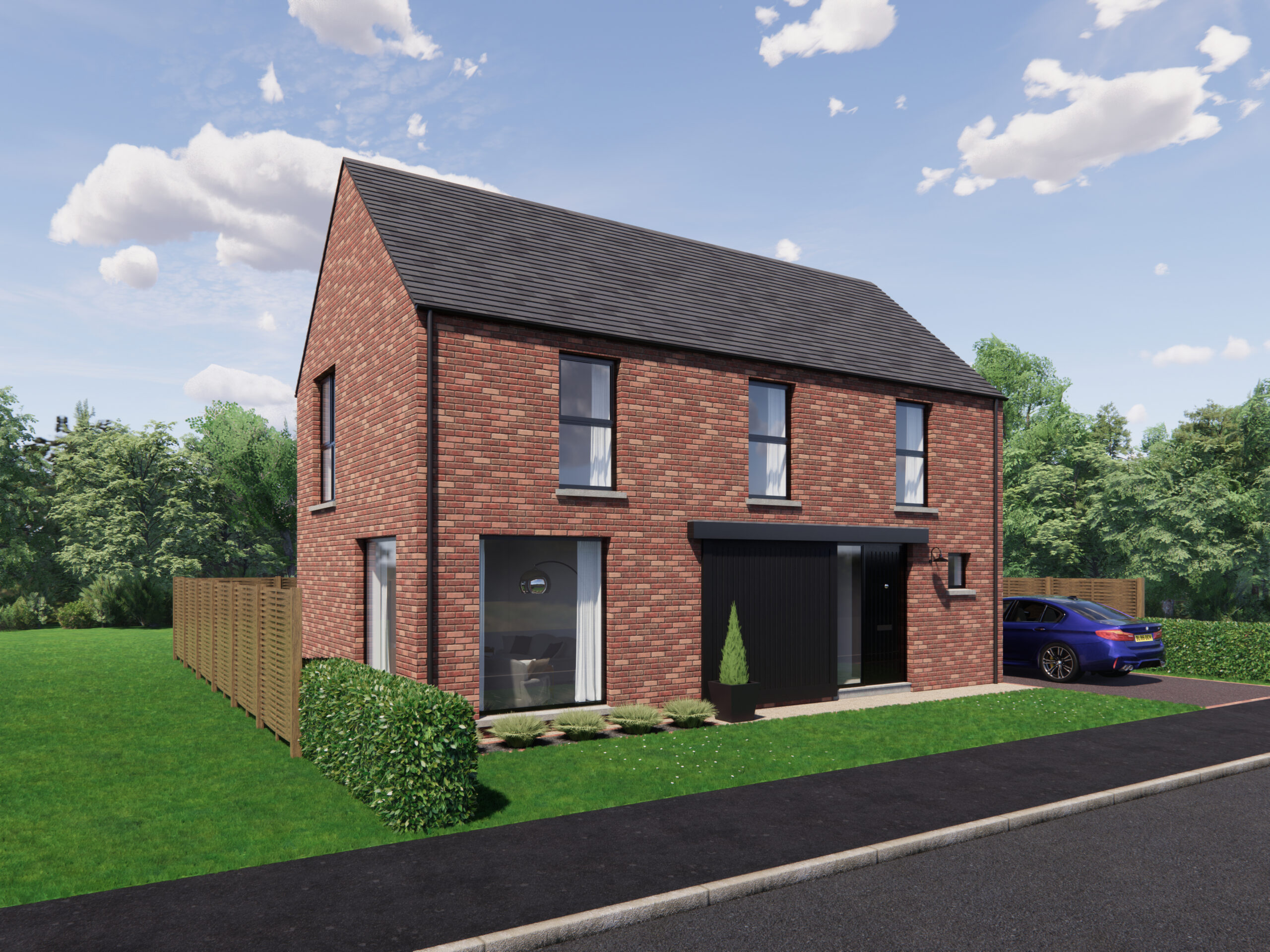 The Rathlin 3 bed detached home at Wattstown Manor.
What are your views on the housing market in Northern Ireland at the moment?
Bensons Estate Agents is a member of the guild of property professionals in the UK which allows us real insight into UK housing data. We understand that in the UK in January 2021, the number of enquiries compared to January 2020 was up 27% – so demand is certainly on the rise. There are probably a number of reasons for this, but most likely that because we haven't been able to get out much, take holidays, socialise or eat out, more people than before have been able to save for a deposit. Also, more people are outgrowing their homes after being in lockdown for so long. We're realising that we want different things, like office space or a back garden for the summer. We're even seeing more home buyers at viewings specifically asking for a home's broadband speed as they know they'll be working or schooling from home. Lastly, but by no means least, the quality of life here in Northern Ireland is certainly something that's attracting more home buyers here. Especially in parts of England, we're seeing home movers realise they can move to Northern Ireland for a better quality of life at a fraction of the cost.
What would you say to anyone thinking of purchasing during the pandemic?
In all honesty, we've just came through the worst shock to the economy since the world wars but realistically and historically, property, bricks and mortar in the long term has always been a resilient investment. In terms of affordability, the pricing structure in Northern Ireland is reflective of our incomes and more people have been able to buy their homes for life. So, if you're looking to buy a home with a long-term plan, then history should give you the confidence for the longer term.
Why do you want to work with Braidwater?
Braidwater is a leading-edge firm. They are a great size and scale, and their emphasis is very much on research and development. As a developer, they are always embracing all the leading-edge building techniques. Their houses by experience are very modern and efficient and from that point of view, anyone buying a Braidwater home is buying a very well-built home. They are continually getting accreditation for the sites and buildings which also speaks volumes for their workmanship. You can have confidence to know with Braidwater, you're going into a development that will look how it did in the brochure – finished and maintained to an exceptionally high standard. Braidwater has successfully managed to bring tradition and experience into modern building techniques, and that speaks for itself.
To find out more about either of these developments or to register your interest, click here for Roe Wood and here for Wattstown Manor or contact our selling agent at R Benson & Son, 9 Dunmore St, Coleraine BT52 1EL – 028 7034 3677.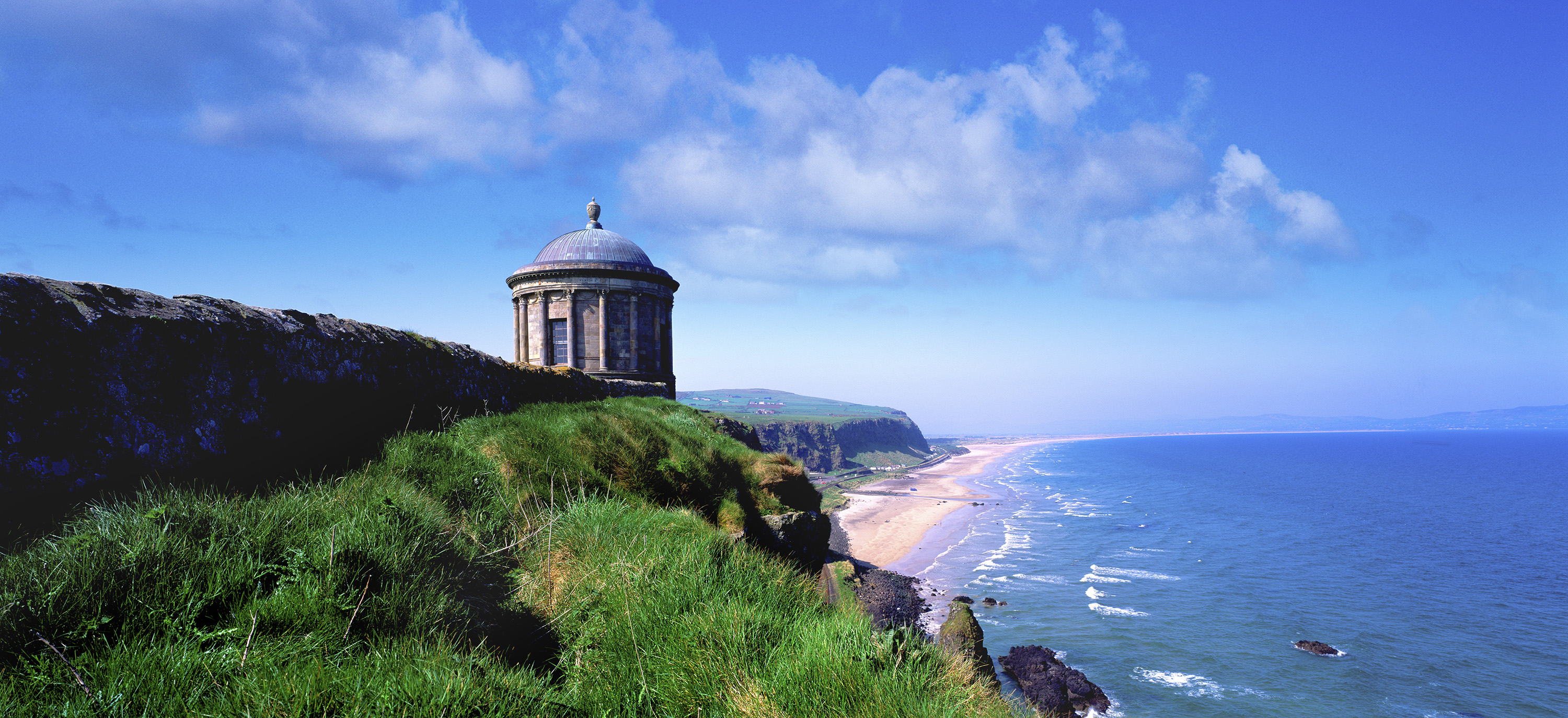 The beauty of the north west at Mussendum Temple.