If you are thinking about buying a house this year and don't know where to begin, don't panic! 
Braidwater knows how to make this process as simple as possible, and we have put together this handy five step guide to make sure you are informed and ready to find your perfect first home.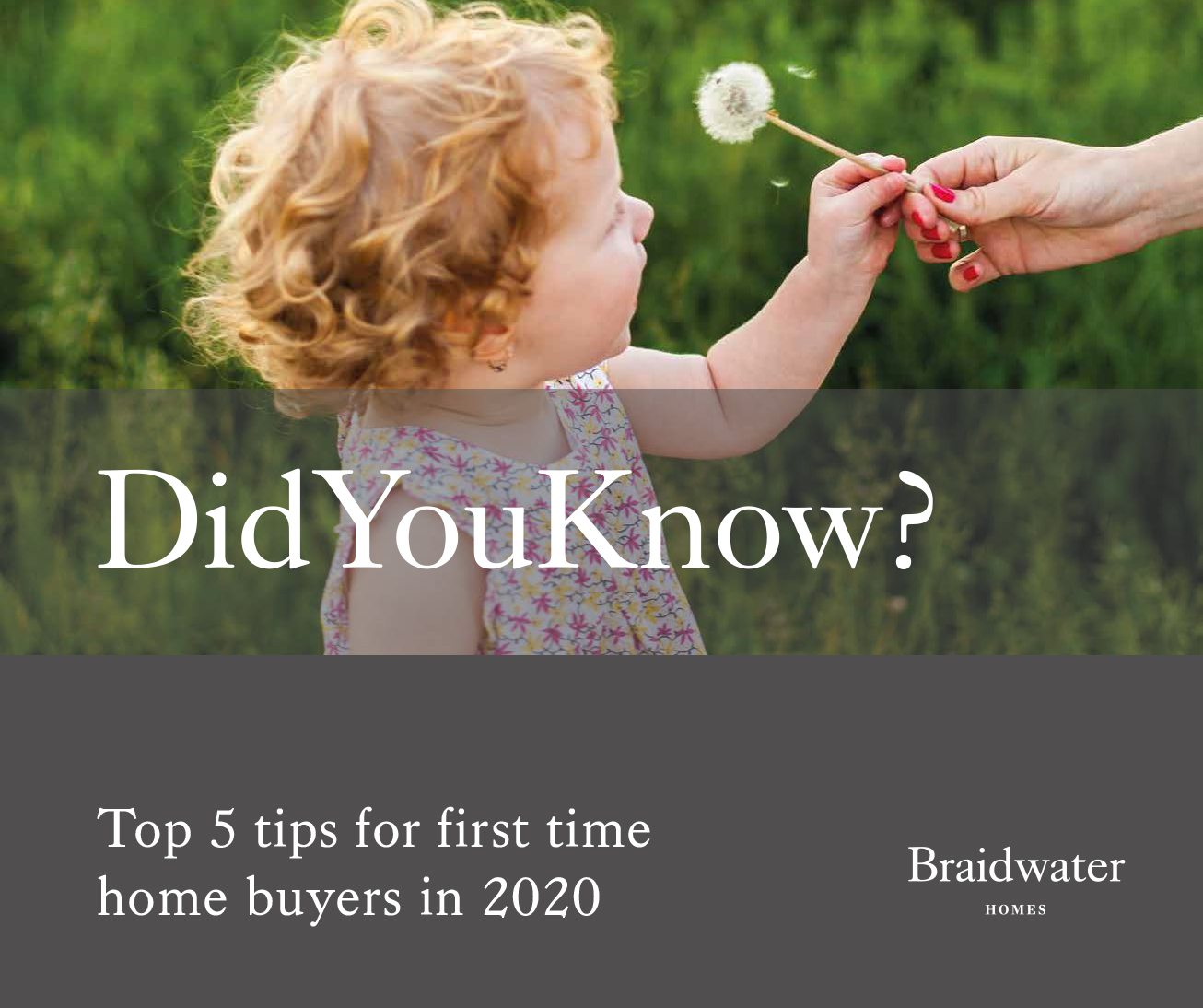 Searching for a property
There are many websites out there to look for a new home, and being able to narrow down your filters to your ideal location, how many bedrooms you want and the style of home can make it very easy to select a list to go and visit. 
But did you also know that you can also visit developers' websites to see if there are any new phases of popular developments in the pipeline? By keeping in touch with developers directly you can be first on the list of people to find out when new houses are released to register interest.
Check out our website to see our newest builds in Belfast and Derry: www.braidwater.com 
Be aware of all hidden costs
It can be easy to get carried away with the excitement of owning your first new home, but it is important to also make financially sound decisions. Buying a house comes with a range of additional costs including a deposit, stamp duty, mortgage fees, surveyor fees and legal fees. 
Be prepared and be organised. Make a list of all of the additional costs you could face. Work out your budget and don't go over it. Try to live within your new monthly household budget for a couple of months before you put an offer down. 
Mortgages
It is important to get mortgage costs from a number of lenders so that you can compare rates. Watch out for special offers which might make a particular lender more attractive. We often work directly with independent mortgage advisors who seek to find the best deals on the market for our first time buyers. 
Think ahead
It is worth thinking ahead when you are buying a house and deciding how long you think you will be living in it for? How do you see your life changing during that time? What will your needs be five years down the line? This information should feed into your decision making. 
Ask questions
Don't be afraid to ask questions when you are trying to find the perfect home at the best price. If you are looking at houses that aren't new builds, find out how long they have been on the market? Why is the property being sold? Ask about how soon you would be able to move into the property? For a new build, ask about the completion dates and the guarantees that will be in place. Will the property be turnkey and how much opportunity will you have to add in your own style to the design?
Keep up to date with all of Braidwater's advice by visiting: https://www.braidwater.com/news/