Gordon and Emma were one of the first couples to reserve a home in the-then new spacious development of Castlehill in South East Belfast.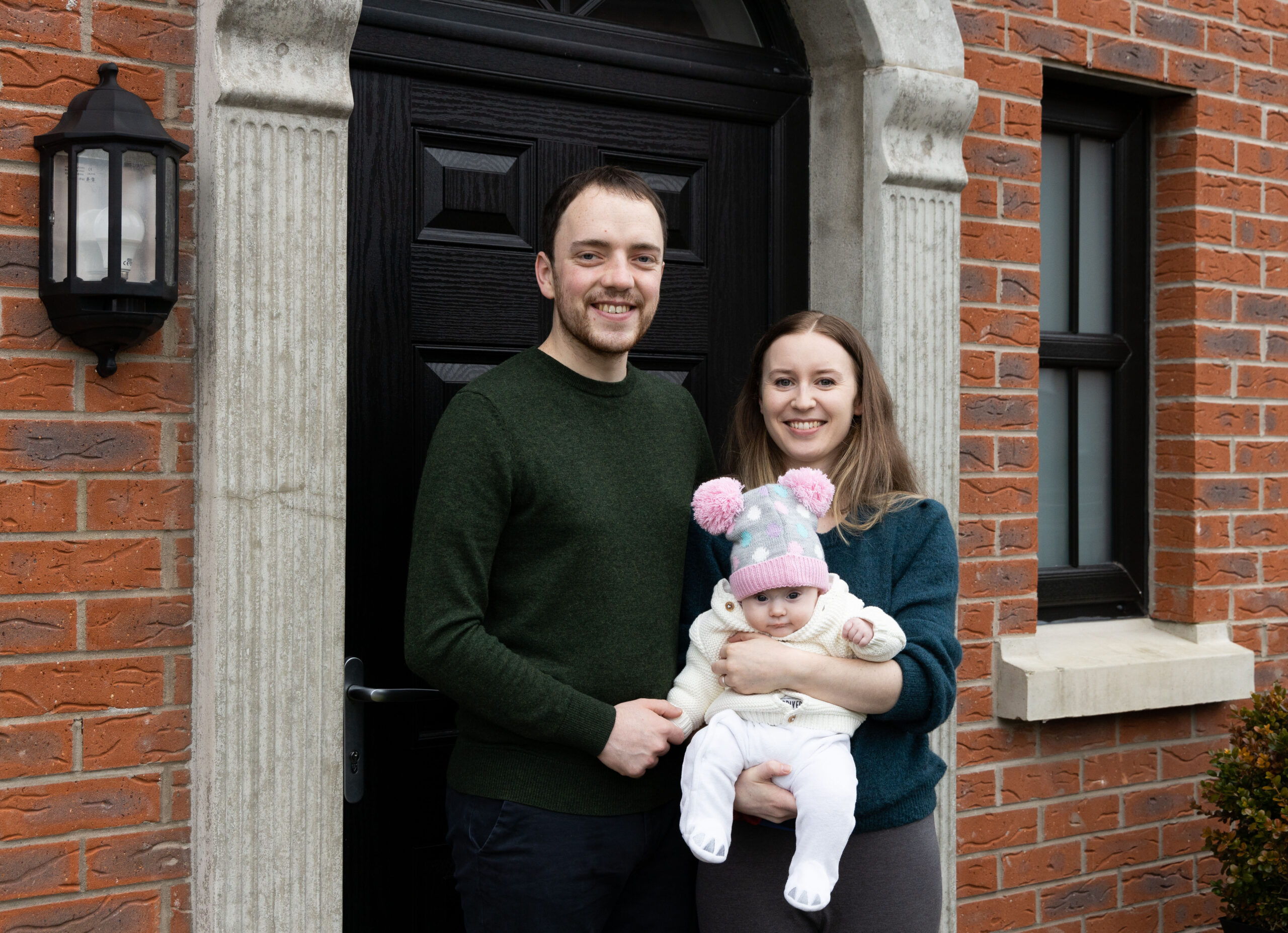 Gordon & Emma Lammey at their home in Castlehill.
The young couple began their quest back in 2017 and a year later found out about the first release of Castlehill in a balmy 30 degrees heat in Greece!
Gordon takes up the story: ''We were looking for a new home for close to a year and we found it quite difficult to find somewhere. But then we found out about the Castlehill information evening from our family. We were holidaying in Rhodes at the time so arranged for family to attend and find out more. We took time to look online at what Castlehill had to offer and just knew it was for us!''
''On our return home we were determined to reserve a home in Castlehill as it was on the edge of the city and close to work and family. We didn't fancy the prospect of buying a resale property and refurbishing it, so a new-build was the best option for us.''
Once the home was reserved and they moved in, they quickly settled down and started their own family.
Gordon continued: "We have a new-born baby in the house now and we couldn't be happier. The homes are well insulated which means we don't need the heat on from spring to late autumn and it's easy to heat during the winter, so all-in-all, just perfect for us."
Having now had time to settle into their new residence, we asked the young couple how they rated the whole house buying process after the lengthy search concluded?
"Once we reserved our dream home everything was straightforward and the Simon Brien team were very friendly and helpful. Any snags were fixed quickly and we're extremely grateful to Colin and the team onsite.
Concluding, the contented home owners said: 
"We've moved onto the next chapter of our lives and we couldn't be happier with our family home at Castlehill.''