An article by Steve Bradley of The Times
With low prices, a high quality of life and its own comedy series, Derry is the UK's best-kept property secret
Why it's hot
This city of 110,000 people has a beautiful natural setting along the majestic River Foyle, framed by the Donegal hills in the background. Derry's suburbs stretch out into the republic, making it the UK's only cross-border city. With Brexit looming, that places it in the unique position of having a foot in both the UK and the EU.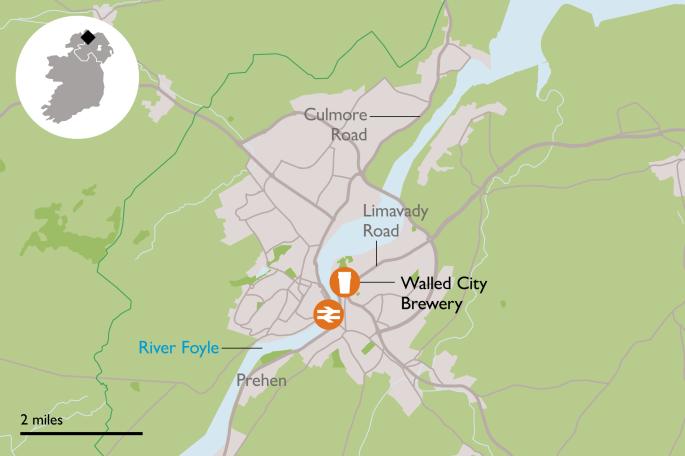 At the heart of Derry are the only completely intact city walls in Ireland, whose 400th anniversary is being celebrated this year — it was the last walled city to be built in Europe. Those walls determined the trajectory of European history during a famous 105-day siege in 1689, and their mile-long circumference embraces the city's attractive old town to this day. They were built by the City of London (hence the "London" appendage to Derry's name).
You'll also find good schools, friendly locals, a low cost of living and an excellent quality of life, due in large part to the world-class beaches, golf courses and scenery on its doorstep — including the Giant's Causeway, the Wild Atlantic Way and 2019 Open host Royal Portrush. Derry was the first UK City of Culture in 2013, and four years ago it got its first new brewery in more than a century, when a former Guinness head brewer moved from Dublin to open the Walled City Brewery.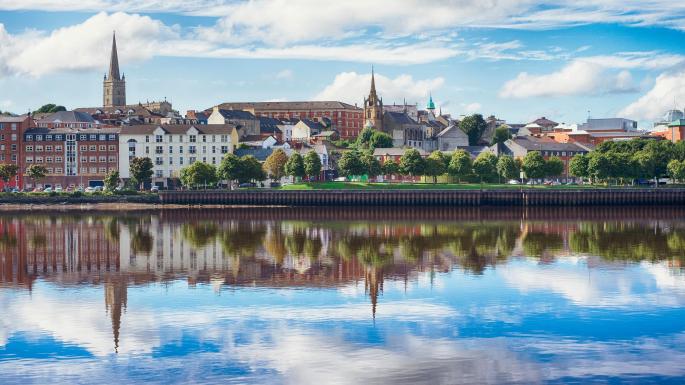 Then there's its very own hit Channel 4 TV show, Derry Girls. And, as if all that wasn't enough, Lloyds has named Derry the most affordable city for property in the UK.
Why it's not
Derry's location near the Irish border led to it being ignored for years by the powers that be. The city's infrastructure is poor and its only university is an offshoot campus of Ulster University. These facts have combined to suppress its economic fortunes. Having been the world centre of shirt-making a century ago, Derry now has an unemployment rate of 8% — twice the UK average — with a third of its jobs in the public sector.
Get connected
Derry's transport links are finally receiving an upgrade. Work on a new dual carriageway to Belfast, just over 60 miles to the southeast, is well under way and work on a road south towards Dublin is scheduled to begin this year. Rail is also seeing investment: Derry's ornate Victorian station is being restored and reinstated as a £24m regional rail and bus hub.
Derry airport, seven miles northeast of the city centre, continues to expand; direct flights to Manchester have just been introduced. And £14m is being spent on a network of greenways to provide cross-border cycling and walking routes into neighbouring Donegal.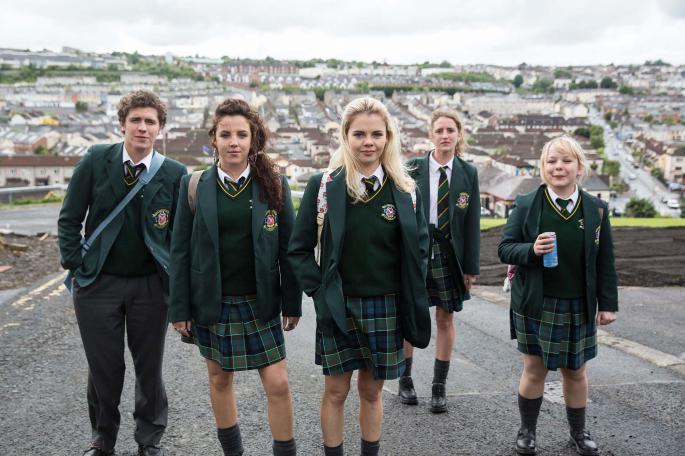 Be seen in A selfie with the new Derry Girls mural in the city centre, commissioned by Channel 4, is a must. Once you've finished posing, start eating: dining in Derry is even better value than its property. Browns, on Bonds Hill, is part of a local gastronomic empire that wins awards — as does the Sooty Olive, on Spencer Road, which excels at well-presented, locally sourced food.
The Walled City Brewery, in Ebrington, offers its own craft beers alongside tasty pintxos (Basque tapas). And street-food fans will love the new Pyke 'n' Pommes restaurant, on Strand Road, a thoroughfare that is fast becoming a mini food hub.
Buy in the Culmore Road area of the Cityside (on the west of the river), and on Limavady Road and the Waterside (on the east bank), family homes with driveways and generous gardens can be had for well under £500,000.
For those who prefer characterful old properties within a short walk of the centre, the streets near the university campus offer great-value homes for less than £250,000. Across the city, you can find two- or three-bedroom terraced houses that will leave you with change from £100,000.
And of course there are new housing developments by Braidwater Homes located on both the Cityside and Waterside areas, which are highly energy efficient and extremely affordable.