Braidwater's Outreach Programme continued recently with a visit by pupils from Drumahoe Primary School to the Beech Hill View 'Garden of Biodiversity.'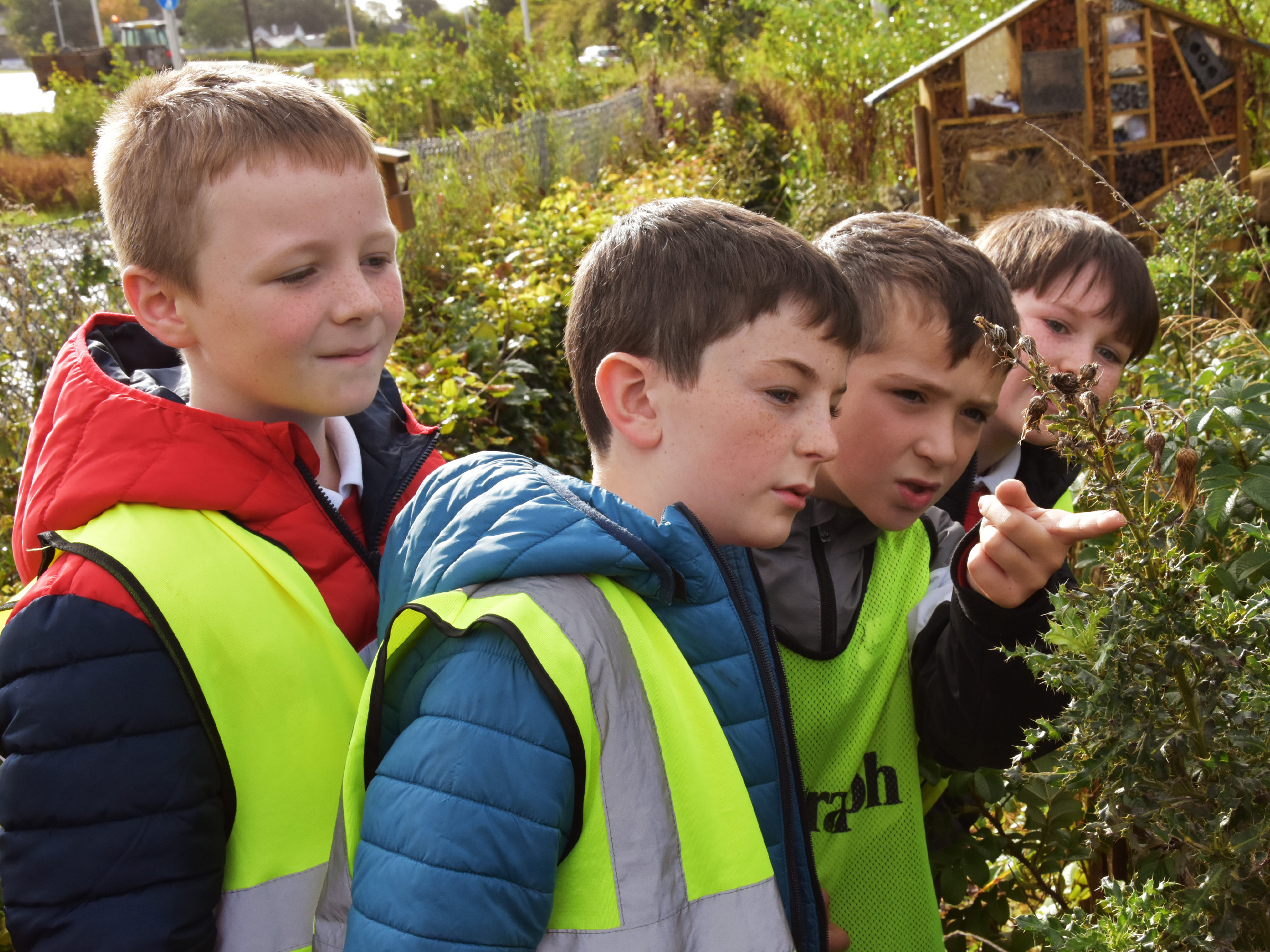 Some of the boys from Drumahoe PS get a closer look to see what they can find.
The garden is part of the Braidwater Group's 'Net Zero Emissions' strategy and the biodiversity measures aim to improve shelter, nesting and food options for wildlife in the area, through the provision of natural habitat, including a 'bog,' 'insect hotel' and a 'wildlife hedgerow.'
Darren Farnan, marketing manager, Braidwater, said he was delighted to see the local school make use of the Drumahoe garden.
'We were thrilled that the pupils of Drumahoe Primary School made a follow up visit to our garden again after helping to name the various elements last year and also having been involved with the whole project from its initiation.
Stressing that the measures will provide nesting and foraging opportunities for bees while also providing a food supply for many animals, Mr. Farnan added 'It was a great opportunity for the pupils to explore the garden to see what they could find and identify numerous species, given that the garden attracts frogs, newts, cranes and water beetles within the area fenced off with chestnut paling.
'The woodpile, or 'insect hotel,' also allows for insect habitat and provides a food supply for birds, frogs and hedgehogs.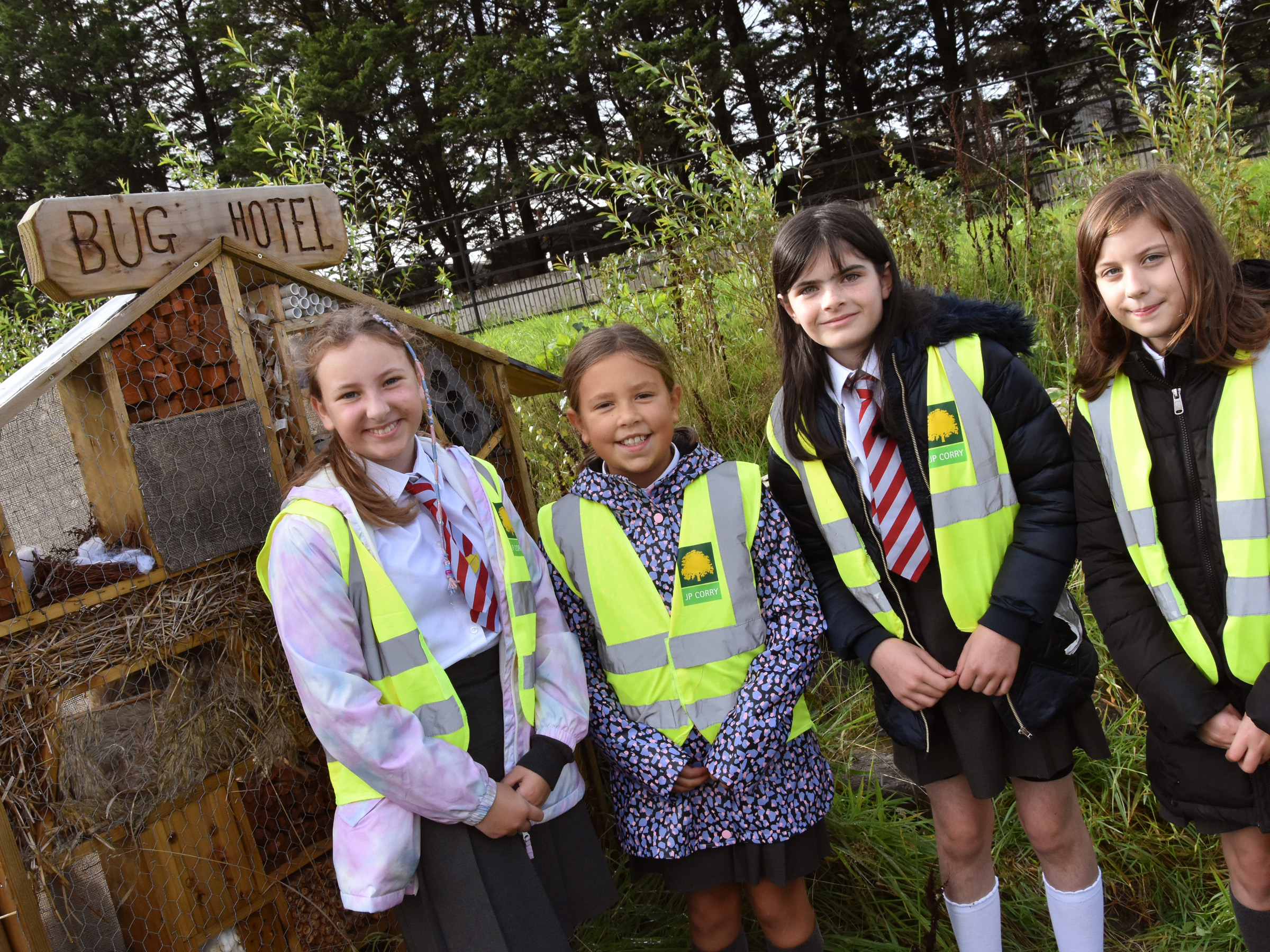 A few of the girls from Drumahoe PS pictured at the Bug Hotel.
'This all feeds into the wider Council pollinator plan and we, at Braidwater, are delighted to be able to play a small part in tandem with the pupils from Drumahoe Primary School.'
Darren also added: 'To further enhance the biodiversity measures at Beech Hill View, we will be increasing the tree-planting in open areas and creating pockets of mature growth for pollinators to thrive.
The company also recently partnered with the Woodland Trust in sponsoring a grove in Faughan Valley, which will be officially announced in the coming weeks.
The area where the bog garden is located in Beech Hill View also includes densely-planted shrubbery for nature camouflage, and a willow walkway and dome to act as a hide to observe all the activity.
Concluding, Mr. Farnan said 'We are delighted with the involvement of Drumahoe Primary School once again. This garden is a win-win for all involved including local residents, the community but most importantly, nature!'
Some more photos from the visit of Drumahoe PS to the Garden of Biodiversity: