The Braidwater Group has been named as one of Ireland's Best Managed Companies. The awards programme is led by Deloitte Ireland, in association with Bank of Ireland. The company, which demonstrated superior business performance for the fifth year, was recognised at an awards ceremony in Dublin on Friday, 30 September.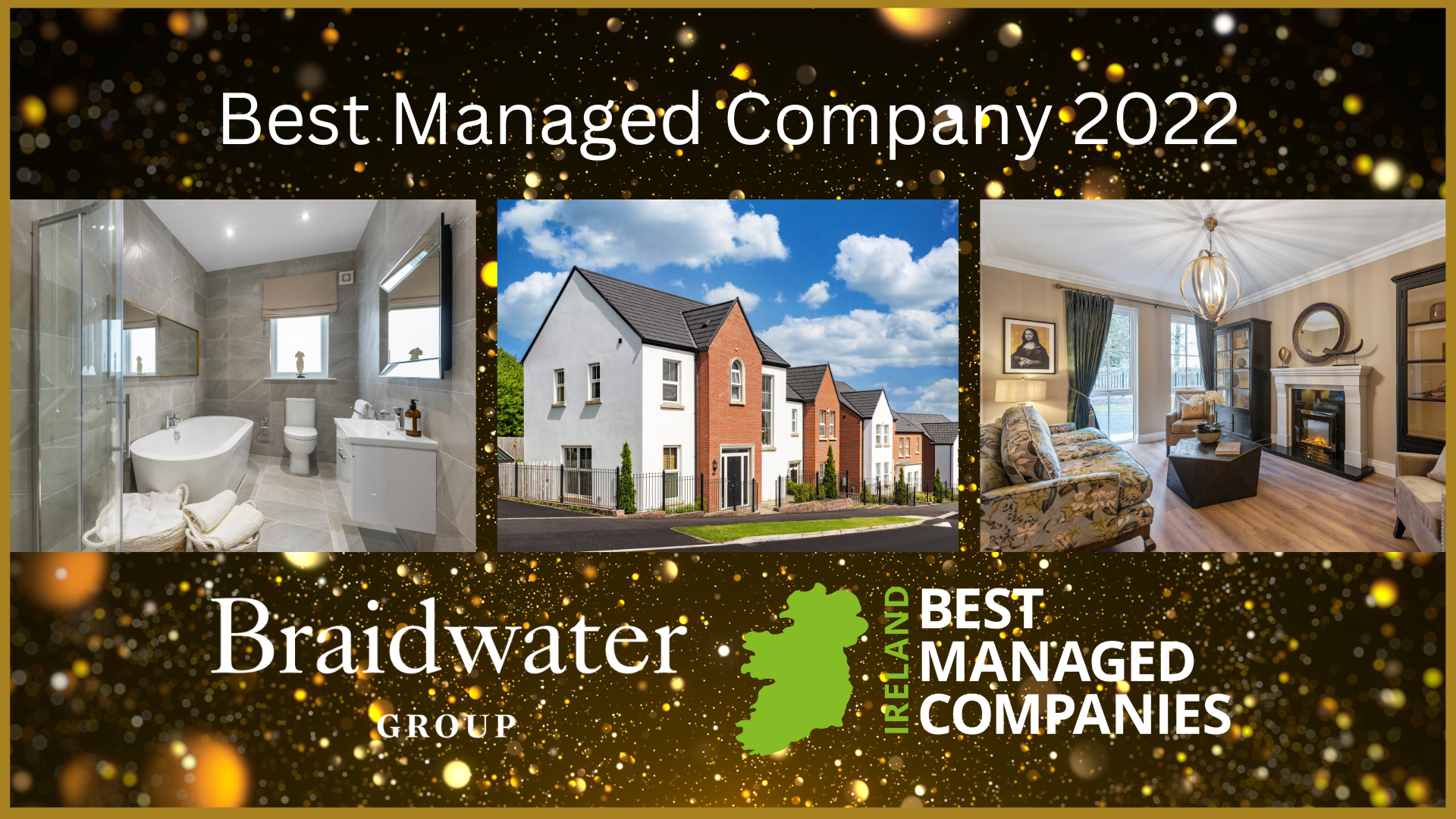 Ireland's Best Managed Companies Awards programme promotes and recognises excellence in Irish/Northern Irish owned and managed companies and is the only awards scheme on the island of Ireland that considers a business' performance from every perspective. Entrants to the programme compete for the designation in a rigorous process that evaluates the calibre of their management abilities and practices in addition to the strategy, capability, innovation, culture and financial performance.
Commenting on the award, Dermot Mullan, Group Finance Director, Braidwater Group, said:
"We're delighted to be acknowledged for the fifth year in a row as a Deloitte Best Managed Company and to achieve gold status for the second year with some of Northern Ireland's most successful businesses.
"This award is excellent recognition of the skill and dedication of all our staff and the investment from the Group into ensuring an innovative work environment. On behalf of the senior management team I'd like to take this opportunity to thank all of our staff in head office and onsite for their continued hard work and commitment. "  
Brian Murphy, Lead Partner for Ireland's Best Managed Companies Awards Programme at Deloitte said: 
"Year-on-year we're impressed by the businesses that qualify and requalify for our Best Managed Companies Awards and in another uncertain year, the entries continue to raise the bar. Despite the challenges these businesses faced, the management teams of the winning companies have embraced new opportunities for innovation and growth, offering best-in-class products and services to their customers and retaining their competitive advantage in a world that is ever-changing."