Braidwater is continuing with its exciting initiative in providing all of its new homeowners with a branded Grace Cole scented diffuser.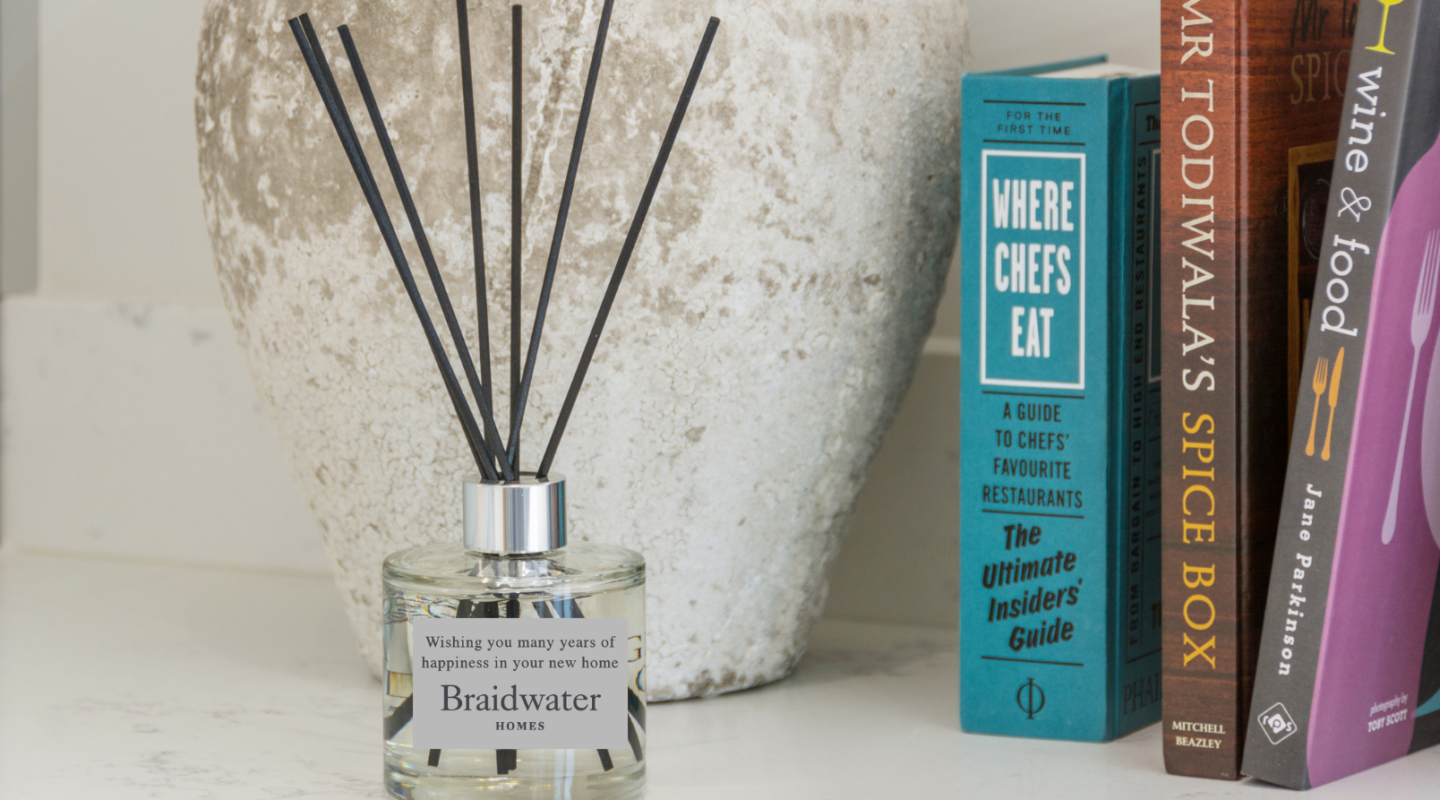 The Braidwater branded Grace Cole diffuser.
The local Northern Ireland housebuilder has teamed up with luxury brand Grace Cole to help create a fragrance that will welcome you home from the moment you walk in the front door. 
This Braidwater-branded Grace Cole diffuser offers an aromatic Grapefruit, Lime and Mint scent, which will not only make your new home smell fantastic, but also offers various health and well-being benefits. 
Darren Farnan, Marketing Manager for Braidwater, lauding the initiative said:
'We are truly delighted to continue with the Braidwater-branded Grace Cole fragrance for each of our new homeowners. 
'On completion, the diffuser will be given to each new home owner in our developments, the perfect complement to the turnkey finish.
'The Grace Cole diffuser gently radiates a welcoming and refreshing fragrance. This initiative really is a perfect combination: a housebuilder that creates dream homes and a fragrance-led company that triggers long-lasting memories and enhances moods.'
New Releases
Braidwater has a range of private developments with new releases in the next few months and you can register your interest by clicking on the link below:
Beech Hill View, Waterside, Derry/Londonderry
Deanery Place, Cityside, Derry/Londonderry