Northern Ireland's housing market has continued its acceleration in both house prices and sales activity says online property portal, PropertyPal.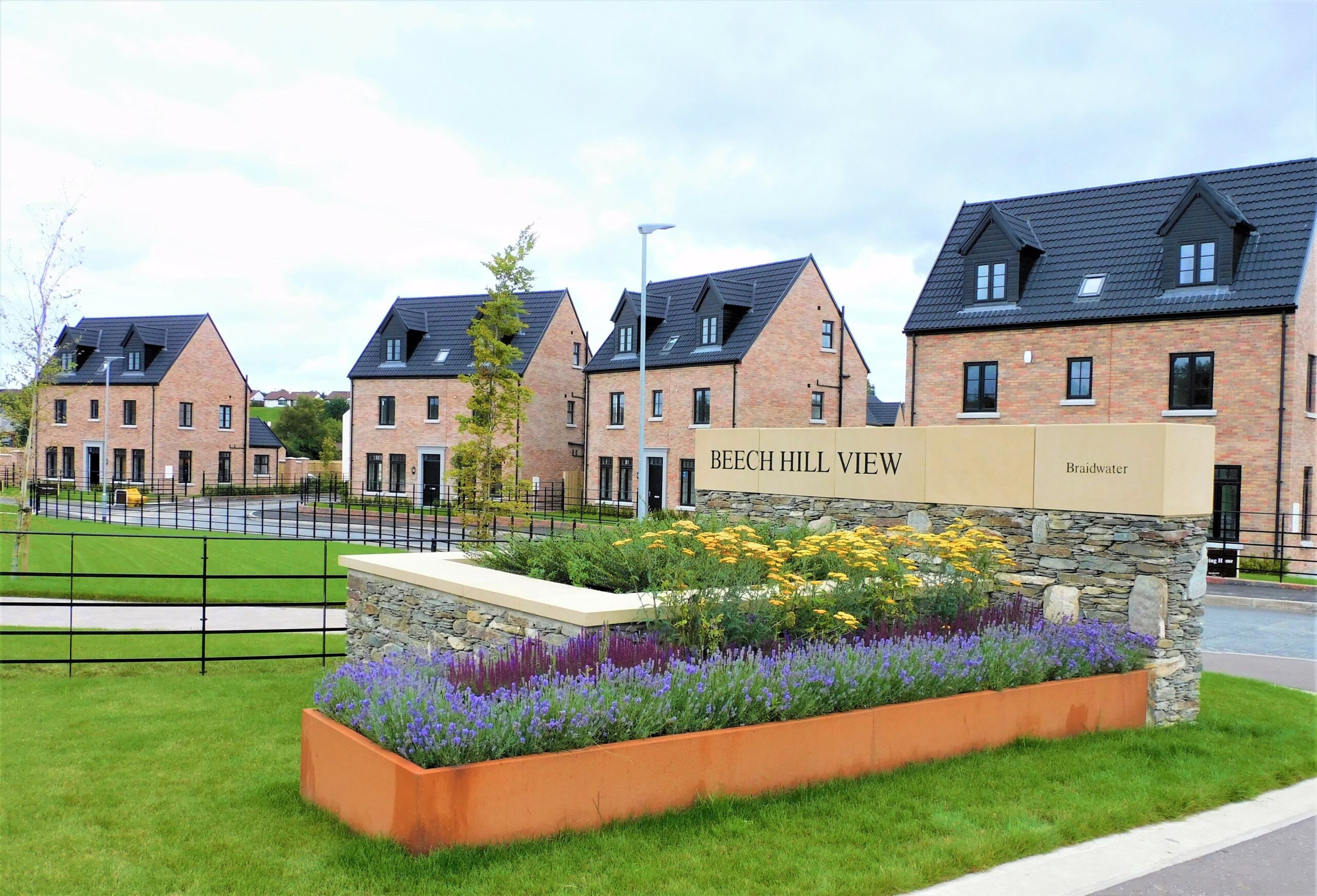 All homes released during February at Beech Hill View have sold with a new release coming soon.
Their full Q1 2021 report can be now accessed at https://bit.ly/3fT8Zlo 
 The statistics show that impressively, there were more than 8,600 properties 'sale agreed' in the first quarter of 2021, 33% more than the first quarter of 2019 here in Northern Ireland.
 Sales of 4 and 5+ bed properties dramatically increased too by over 40% compared to Q1 2019.
 The report continues: "Annual house price growth has accelerated to 4.7% with prices increasing by 1.9% during the previous 3 months at the end of 2020. The average advertised property is now valued at £175,800."
 Darren Farnan, Marketing Manager at Braidwater commented on the news: "It was a fantastic three months for the NI property market at the beginning of this year that has given us all the reassurance that even as the effects of Covid-19 continue, the housing market here is as open as ever. With so many of us thinking about our next move, we can be confident that if we're thinking of buying our new home, now is as good a time as any."
 Jordan Buchanan, Chief Economist at PropertyPal commented: "The stamp duty holiday extension will incentivise buying activity and the mortgage guarantee scheme may help first-time buyers enter the market. Furthermore, several local and national lenders have returned to low deposit lending, without availing of the government guarantee scheme, perhaps suggesting an underlying confidence in the market outlook."
 Braidwater has a number of developments throughout Northern Ireland that would be ideal for those thinking about their next home:
 Current developments:
Beech Hill View (Derry/Londonderry)
Register here or contact Donnybrook Estate Agents on 02871 343600
Castlehill (Belfast)
Register here or contact Simon Brien Residential on 02890 668888
Gleann Elagh (Derry/Londonderry)
Register here or contact Oakland Estate Agents on 028 7126 7979
Roe Wood (Limavady)
Register here or contact Bensons Estate Agents on 028 7032 1133
Coming soon developments: 
Wattstown Manor (Coleraine)
Register here or contact Bensons Estate Agents on 028 7032 1133