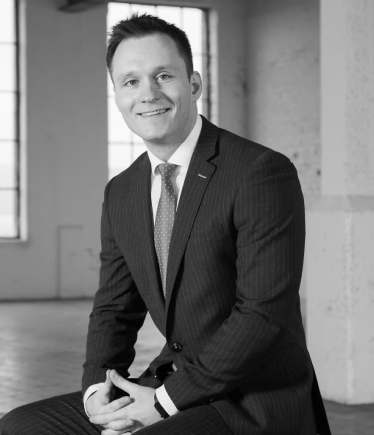 As the housing market starts to move once again following a brief hiatus due to the coronavirus pandemic, Braidwater spoke to our colleague at Crawford Mulholland Financial, Sam Mulholland, to find out why purchasers have an added advantage right now. 
Here is his guide to the market:
Interest rates
"After a prolonged period of low interest rates, the Bank of England voted unanimously on the 7th May to maintain the key bank rate at a record low of 0.1%. This has led to a very busy period for us. We have seen that our enquiries have trebled in the last three months, with many first time buyers and clients who have apartments or terraced houses now looking at how they can upsize soon to make the most of this opportunity.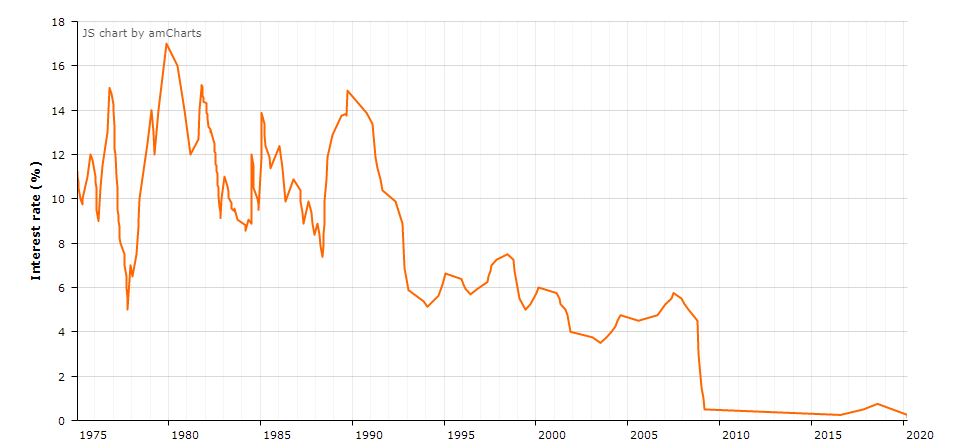 Above is a graph showing the change in the Bank of England base rate since 1975. Courtesy of propertyinvestmentproject.co.uk
"Now that things are opening up again, banks are moving back into a busy spell so rates will continue to drop slowly over the coming months. Purchasers will get a better deal in the next few weeks than will have ever been available before and we recommend that anyone who is actively looking for a new home should first speak to a mortgage advisor to find out what they can afford before they start their search."  
Mortgage rates
"This all-time low interest rate has ensured mortgage rates have dropped as well. The average five year fixed rate dropped from 2.73% to 2.27%, from pre-lockdown levels.
On a £160,000 mortgage that works out to be around £600 cheaper per year.
"Deposits are challenging but a lot of banks are working to address this stumbling block. HSBC, Bank of Ireland, AIB, Barclays, Leeds, Nationwide, Santander, Virgin and Halifax currently offer a 15% deposit for new builds in Northern Ireland. 
"Danske Bank, which is the current number one lender in Northern Ireland, are asking for 20% but this should change to 15% in the next few weeks.
"We expect mortgage rates to come down a bit more when banks become fully operational again. So this is all a very favourable market for people who are keen to buy a new home."
To contact Crawford Mulholland Financial please visit:  www.crawfordmulholland.com