At Braidwater Homes we know that buying a new home can be a daunting experience, particularly if you are getting on the property ladder for the first time. 
To make the purchasing process as simple as possible we have prepared a straightforward seven step guide.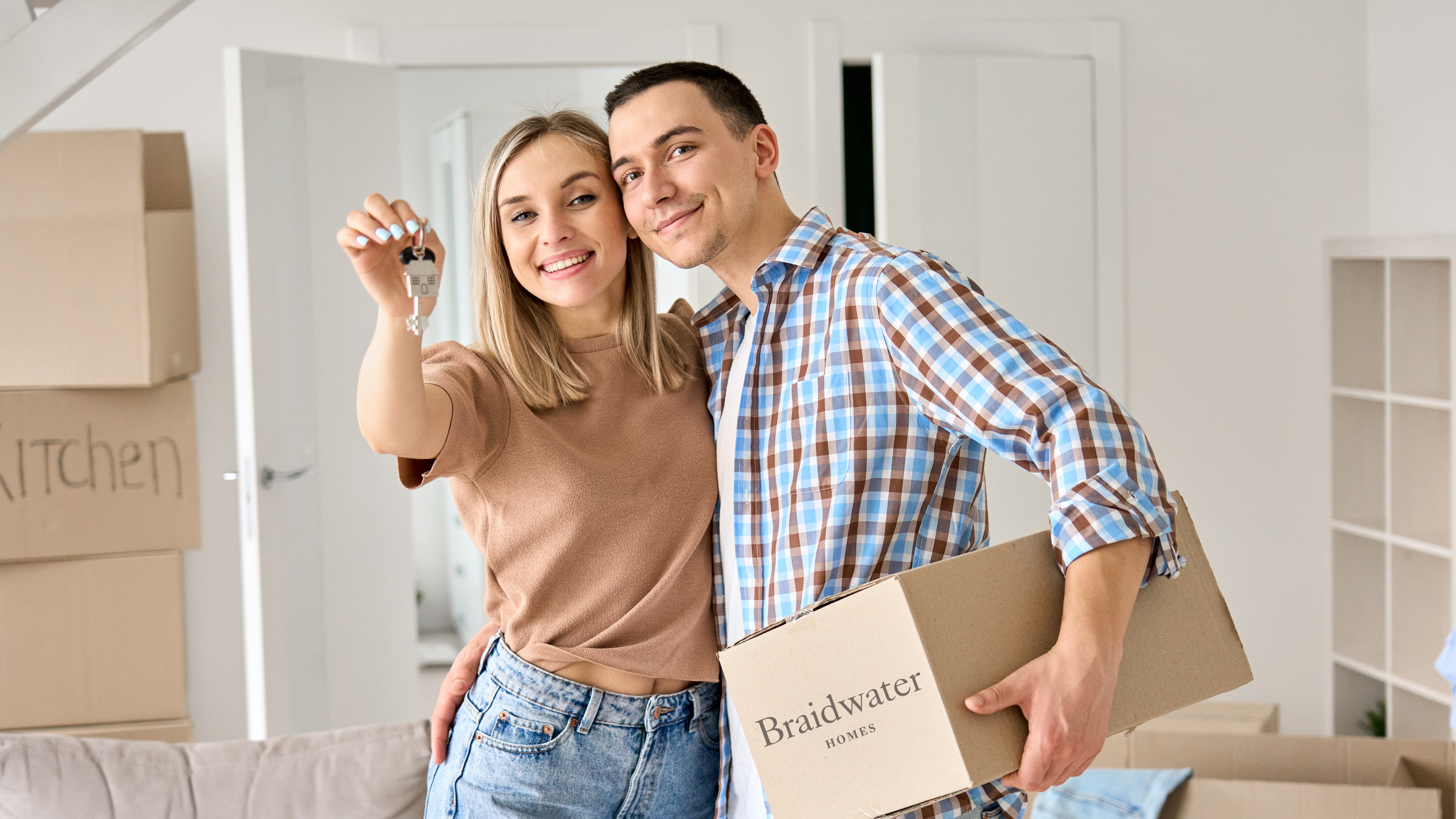 The Braidwater 7 step guide to buying makes the process easier to understand.
Meet with a mortgage/financial advisor
Before reserving your desired home we recommend that you meet with an advisor to confirm that you have a suitable deposit available and you are in a strong position to secure a mortgage. An agreement in principle will be required to reserve your new home. We recommend Smart Mortgages.
Choose your property
This is the exciting part when you get to select your preferred house type and plot number according to what you can borrow. At this point you must confirm your financial position to purchase. You will pay the booking deposit and sign a reservation agreement with the agent. When reserving your new home you must also provide the details of your acting solicitor.
Apply for your mortgage
With full details of your new home, you can now complete the full mortgage application. When your desired home is reserved, arrangements should be made with your advisor to submit the documents.
Choose your turnkey package
With Braidwater Homes you get to choose your internal finish and turnkey package. Our dedicated sales agent will arrange to meet you to select your preferred choice of finishing touches to make your home, YOUR home.
Sign your contract
When you have selected your specification and your mortgage offer has been approved, you will then arrange to meet with your solicitor to sign and return the sales contract. The reservation period is eight weeks and a contract will be required within this timeframe.
Pre-handover inspection
A Braidwater Homes site manager will be in touch approximately one week prior to completion so that you can view your new property before you move in. 
Hurray – it's yours!
On legal completion, Braidwater Homes will contact you directly to hand over the keys to your new home. This will involve a final inspection and you'll be given access to your online handover documents and manuals. You will also read your electric meter, receive your gas meter card and the keys to your new home. All you need to think about is moving your furniture in!
If you decide to reserve a Braidwater home, our sales agent will discuss the full process with you as well as presenting you with a booklet which gives a full explanation of what happens next and what to expect.
Latest availability & pricing
For the latest please register and/or contact our selling agents:
Beech Hill View (Derry/Londonderry)
Register for future release here or contact Donnybrook Estate Agents on 02871 343600
Deanery Place (Derry/Londonderry)
Register here or contact Donnybrook Estate Agents on 02871 343600
Roe Wood (Limavady)
Register here or contact Bensons Estate Agents on 028 7034 3677